Fibrum's virtual reality head-to-head with Google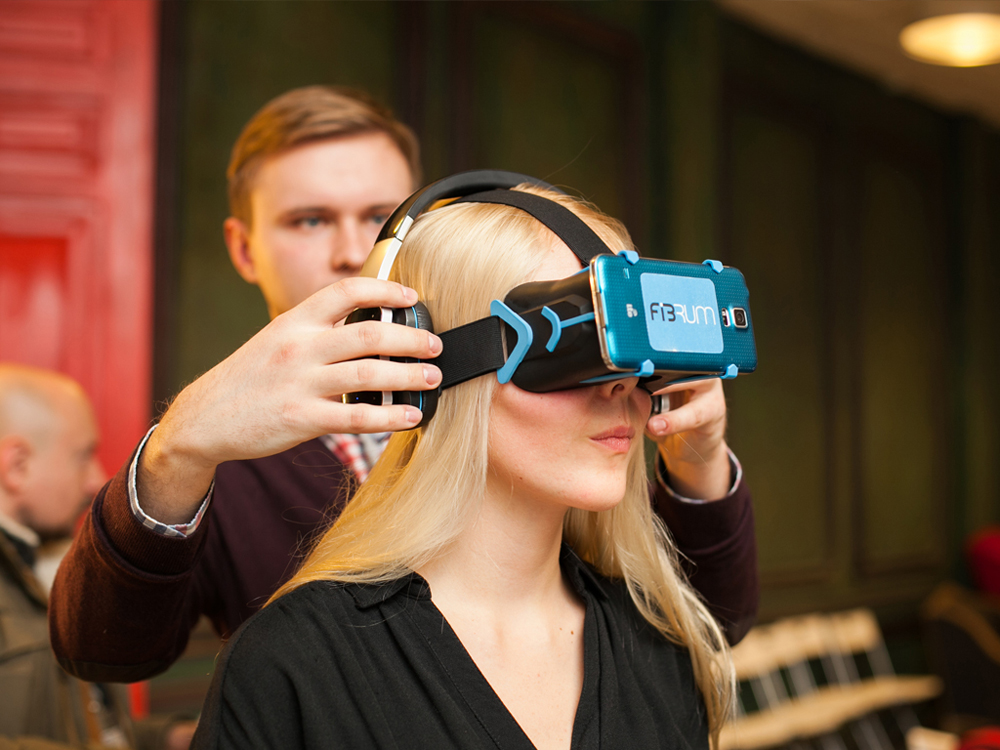 Users will be able to download apps for their VR headsets with the help of the Fibrum Platform. Source: Press Photo
The Russian startup, Fibrum, will launch a new virtual reality platform in early August, aiming to unite gamers, game producers and headset developers across the globe.
The new made in Russia Fibrum VR Platform, set to be launched in early August, brings together gamers, as well as game and VR headset developers from different countries. The platform is available in both English and Russian.
Yaroslav Sivokhin, Fibrum's executive director and partner, said the platform "will solve the lack of a comprehensive product generated by the mass production of head-mounted displays from various makers."
Instead of looking for them independently, users will be able to find applications for their VR headsets on the Fibrum Platform: they will be redirected to one of the marketplaces, such as Google Play or App Store, if they want to download the app. Developers would simultaneously have an opportunity to promote products to their target audience.
Users will have to register and activate the code received after buying a VR headset in order to download games. Mandatory registration will help developers get additional information about users and adapt applications to their needs.
Daydreams at Google
Google has said it plans to launch a similar platform, Google Daydream, this autumn.
The main difference between Fibrum and Google Daydream, which can only be used with a Google HMD or Google Cardboard, is that Fibrum is suitable for all devices. Also, Fibrum's apps are suitable for all smartphone models, while Google has more rigid technical parameters.
The creators of Fibrum predict that Google's entry into the market will allow the industry to grow.
"This will become a big advantage for all HMD and application developers," said Sivokhin.
Fibrum eyes the world
Fibrum plans to enter the international market and is in talks with developers from South Korea and France. In the two years since the company was set up in 2014, it has become a pioneer in the field of mobile VR. The startup has released 27 mobile applications of various formats (games, attractions, etc.) till now, while Fibrum and partners have more than 50 new projects in the pipeline.
The company created the Fibrum Pro VR mobile HMD in 2015 and, by early 2016, they sold over 11,000 HMDs in Russia and abroad, while users have downloaded their mobile apps more than 8 million times.
All rights reserved by Rossiyskaya Gazeta.