Russians to save the Tesla driverless car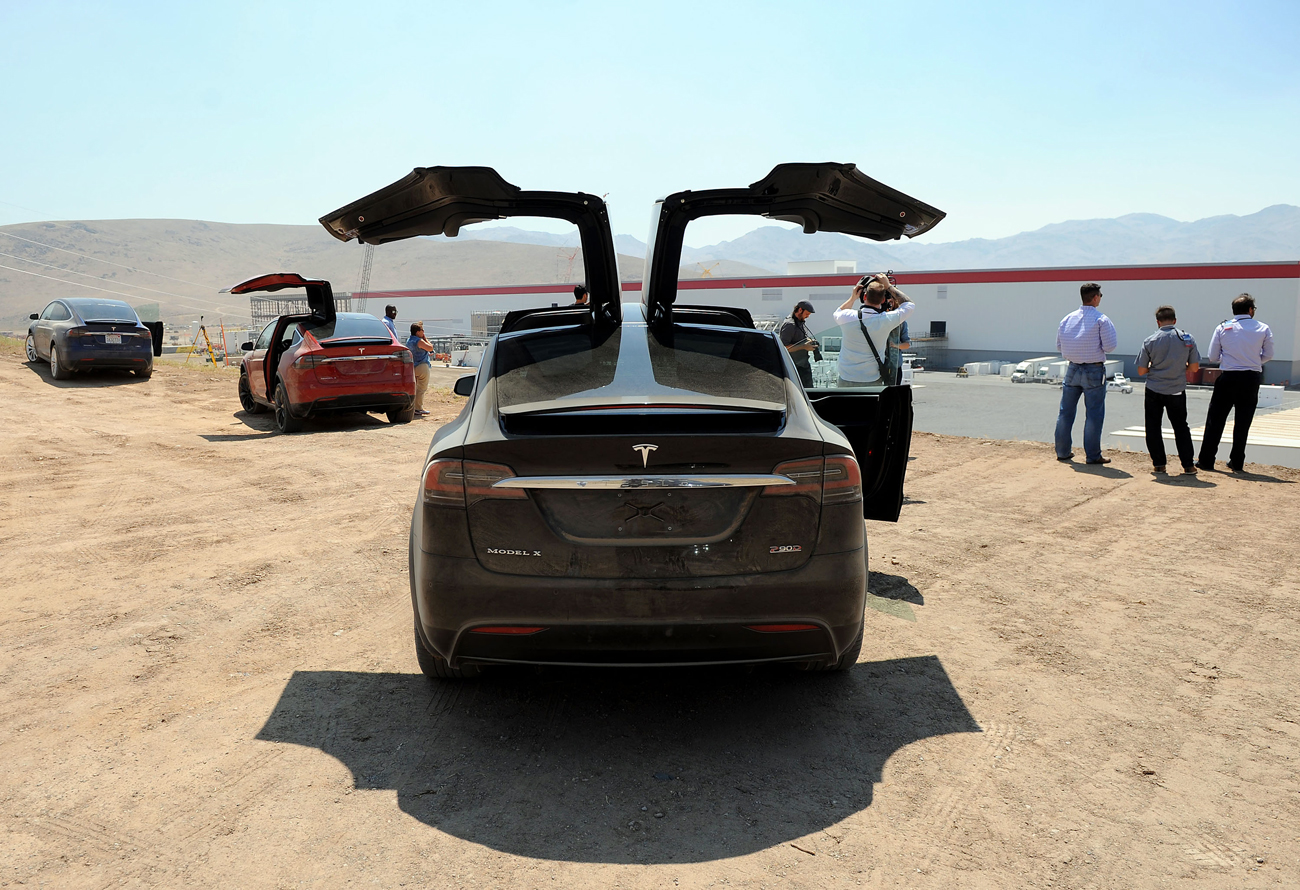 Members of the media tour the Tesla Gigafactory which will produce batteries for the electric carmaker in Sparks, Nevada, U.S. Source: Reuters
Cognitive Technologies, a Moscow-based company, is offering an intelligent system of independent driving that will be on the international market next year. A recent accident involving a Tesla driverless car offers a chance for Russian developers to make a breakthrough in the market.
A Russian company, Cognitive Technologies, has developed C-Pilot, an intelligent driverless driving system that can be installed in cars and other vehicles. The company told RIR the technology would be embedded in international automakers' systems starting next year, and bulk deliveries of C-Pilot would start in 2019.
The Russian developers said gaining access to world markets was a direct result of a fatal accident with a Tesla car that ran on an autopilot system developed by an Israeli start-up, Mobileye, with which Tesla recently announced the end of their partnership.
"Leading automakers that previously collaborated with Mobileye are considering alternative proposals about equipping their cars with intelligent driver-assistance systems," said Olga Uskova, president of Cognitive Technologies. "By 2022, we plan to have about 3 to 5 percent of the world market of autonomous driving systems."
C-Pilot includes a set of sensors to guarantee recognition of a wide variety of objects in road infrastructure. The system is also equipped with a high-accuracy positioning sensor based on GLONASS and GPS. Tests were carried out on a prototype of the Nissan X-Trail car.
"Our main competitive advantage over foreign companies is the more advanced artificial intelligence that allows the autonomous-driving system to work well even in bad weather conditions, as well as on bad roads when street signs are missing and the road surface is damaged," said Yury Minkin, director of the unmanned vehicles development department at Cognitive Technologies.
Total investment in the project will amount to around 750 million rubles ($11.6 million) over the next three years, of which around 360 million ($5.6 million) has already been invested. In addition, the Russian government has invested 45 million rubles ($697,000) in the project.
The company will soon complete features that will warn the driver of situations on the road, including Line departure warning, Traffic sign recognition, and Forward collision warning.
The active driver assistance system will be implemented in the second stage, in 2018 and, in the third stage, between 2018 and 2022, developers will finalize those technological components that enable autonomous movement in certain modes; for example, in traffic jams or on motorways. The final stage of the project will be fully automated movement.
All rights reserved by Rossiyskaya Gazeta.