Institutes in Siberia develop new cancer treatment method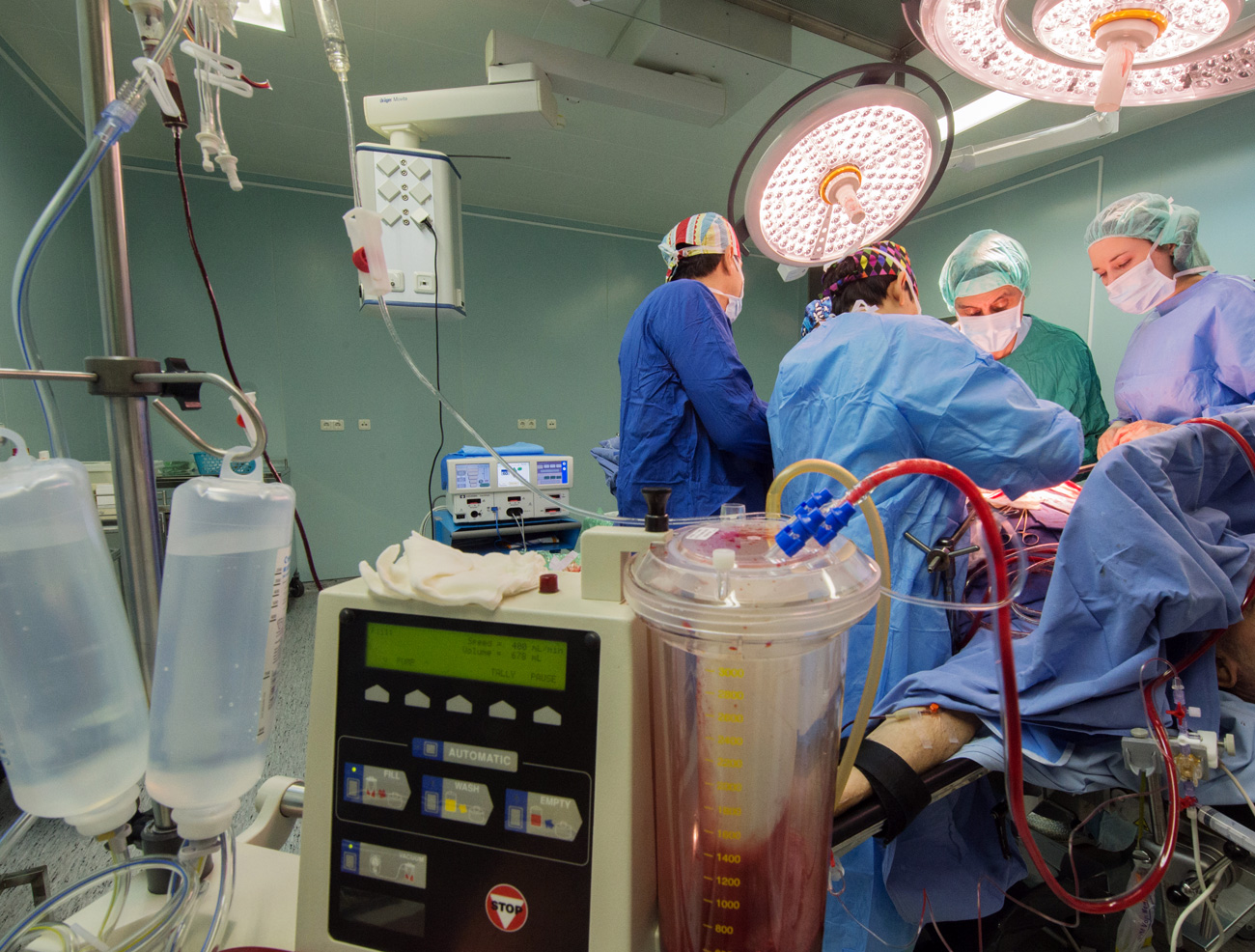 The use of manganese oxide nanoparticles is a new feature of the technique in cancer treatment.
Sergey Guneev/RIA Novosti
Focused micro X-Ray beams are being used to develop a treatment for cancer by scientists at Siberian institutes.
Scientists at the Institute of Cytology and Genetics and the G. Budker Institute of Nuclear Physics, SB RAS, are conducting research to develop a cancer treatment method using micro X-ray beams.
Siberian scientists have improved upon the method of dividing the flow of X-ray beams; by dividing them into a few dozen thin jets; similar to what happens to water in a common bathroom shower. The X-ray "scalpel" in this case is replaced by dozens of "micro-scalpels", which cause much less injury to the healthy cells in the body. With conventional techniques, the X-ray burns the tumour, but considerable damage is also inflicted on healthy tissue, which has a negative impact on the patient's condition.
"We used a mesh (mask) with a hole with a diameter of 0.1 mm, in this case, thus providing the optimal therapeutic effect for a given dose," Nikolay Vinokurov, Corresponding Member of the Russian Academy of Sciences, told RG. "Irradiation experiments with human glioma cell cultures showed that tumour cells were killed, while normal tissue, which was slightly damaged, subsequently regenerated and was restored back to normal."
The use of manganese oxide nanoparticles is another new feature of the technique.
Researchers are now conducting experiments on laboratory animals – genetically pure lines of mice with cancer. If the experiments are successful, they will proceed to the next stage:– clinical testing.
"These particles have the ability to selectively accumulate in tumour cells," explains Boris Goldenberg, Senior Fellow at the Institute of Nuclear Physics. "This enhances the effect of therapy, because such cells will die faster."
First published in Russian by Rossiyskaya Gazeta.
All rights reserved by Rossiyskaya Gazeta.