Just 5 Russian universities make it to Europe top 200 rankings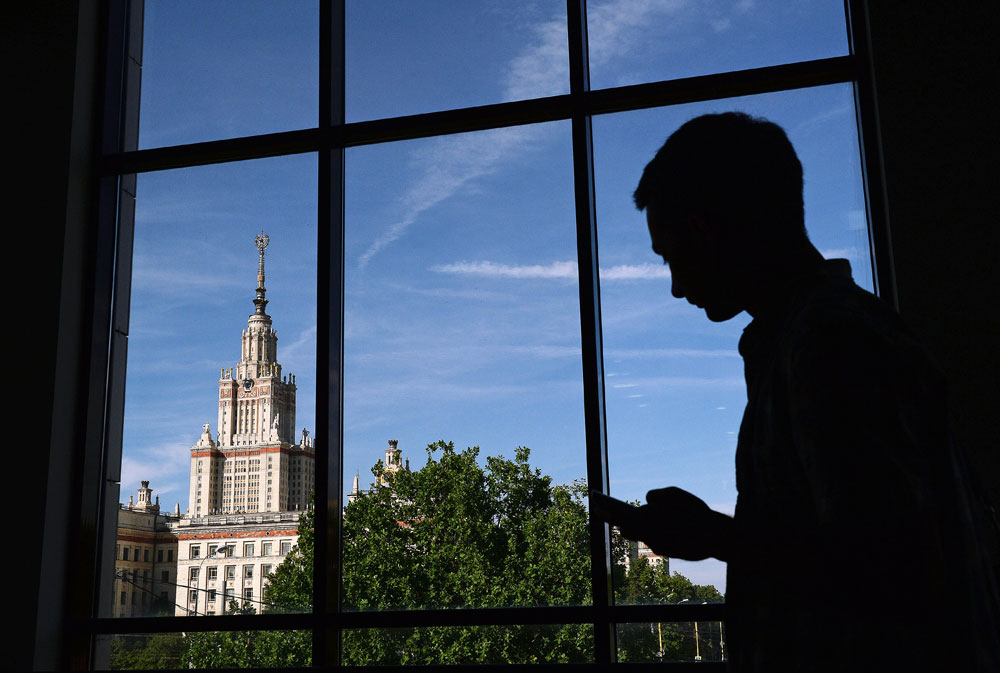 View of Lomonosov Moscow State University from the Lomonosov building
Maxim Blinov / RIA Novosti
Russia was an underperformer in the latest THE rankings. Academicians say the vast majority of Russian universities are underfunded.
Only five Russian universities made it into the ranking of Europe's top 200 universities, which were compiled by the British magazine Times Higher Education (THE). The Moscow State University (MSU) ranked as Russia's best and took 79th place.
St. Petersburg State Polytechnic University was ranked 113th, followed by Tomsk Polytechnic University (136th), Kazan Federal University (152th) and National Research Nuclear University MePhI (164th).
With just five institutions in the top 200, Russia was the "lowest-ranked country relative to its population and GDP, although it ranks highly relative to its GDP per capita," THE said in a press note
Lack of funding
Jussi Välimaa, a professor at Finland's University of Jyväskylä, attributes the poor performance of Russian universities to the fact that they remain heavily underfunded.
While Moscow has made major investments in top universities under the Project 5-100 program, the funding of the "remaining almost 1,000 universities is not very good," Välimaa told THE. "Maintaining and establishing good universities takes resources and political consensus, and I am not sure that all Eastern European countries have been, or are, willing to do it."
Simon Marginson, a professor at the UCL Institute of Education, says the poor ranking of Russian universities is due to the fact that Russia "finds it difficult to pay foreign academicians at competitive rates." He adds that most universities in Russia publish few international papers and don't have many international partners.
Top universities
THE's latest university rankings are dominated by the UK, with Oxford, Cambridge and Imperial College London making up the top three universities in Europe.
The top 10 also includes ETH Zurich Swiss Federal Institute of Technology (4), University College London (5), London School of Economics and Political Science (6), University of Edinburgh (7), King's College London (8), Karolinska Institutet in Stockholm (9) and Ludwig Maximilian University of Munich (LMU Munich) (10).
The list features 46 universities from the U.K. Germany took second place in the number of institutions, with 36 universities in the rankings. Italy was in third place with 19 universities.
Russia's own rankings
In January 2016, Vladimir Putin said Russia must develop its own university rankings. "Until we have our own criterion, we will have to be guided by what we are offered, and we will always complain that it does not suit us," the Russian president said.
First published in Russian by TASS.
All rights reserved by Rossiyskaya Gazeta.