Moscow State University and Huawei sign MoU on joint research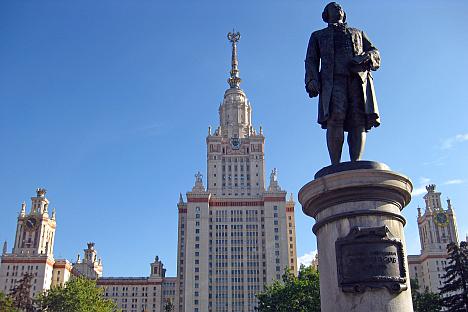 Sergei Naryshkin says promotion of IT will aid Sino-Russian cooperation
The Moscow State University (MSU) and China's Huawei Corporation have signed a memorandum of understanding (MoU) on joint research.
Moscow State University Rector Viktor Sadovnichy and Huawei Enterprise Marketing and Solutions Department President Yuan Qian signed the MoU in the southern Chinese city of Shenzhen on May 6.
The memorandum calls for "the planning and implementation of joint research and development programs by employees of the Moscow State University and Huawei."
MSU and Huawei will also engage in joint education projects. They pledged to work out a strategy for the creation of highly efficient computation platforms for MSU.
Huawei will help set up a platform for Chinese students looking to access MSU's education portals.
Sergei Naryshkin, the speaker of the State Duma (Russian lower house of parliament) and Chinese Deputy Prime Minister Liu Yandong attended the MoU signing ceremony in Shenzhen.
"I have no doubt that the promotion of new information technologies, relying on the younger generation and education, will foster interaction, cooperation between our countries, as this cooperation is future-oriented," Naryshkin said.
The State Duma speaker said he hoped that the MoU would contribute to the development of an upcoming joint Russian-Chinese university.
The first stone of the joint university of Moscow State University and Beijing Institute of Technology in Shenzhen was ceremoniously laid on May 6.
"I am convinced that Russian and Chinese youth and students from other countries will study at the joint university, and that this project will certainly become one of the flagships of the strategic partnership between our two countries and our peoples," Naryshkin added.
All rights reserved by Rossiyskaya Gazeta.