SPbPU named Russia's top polytechnic for international students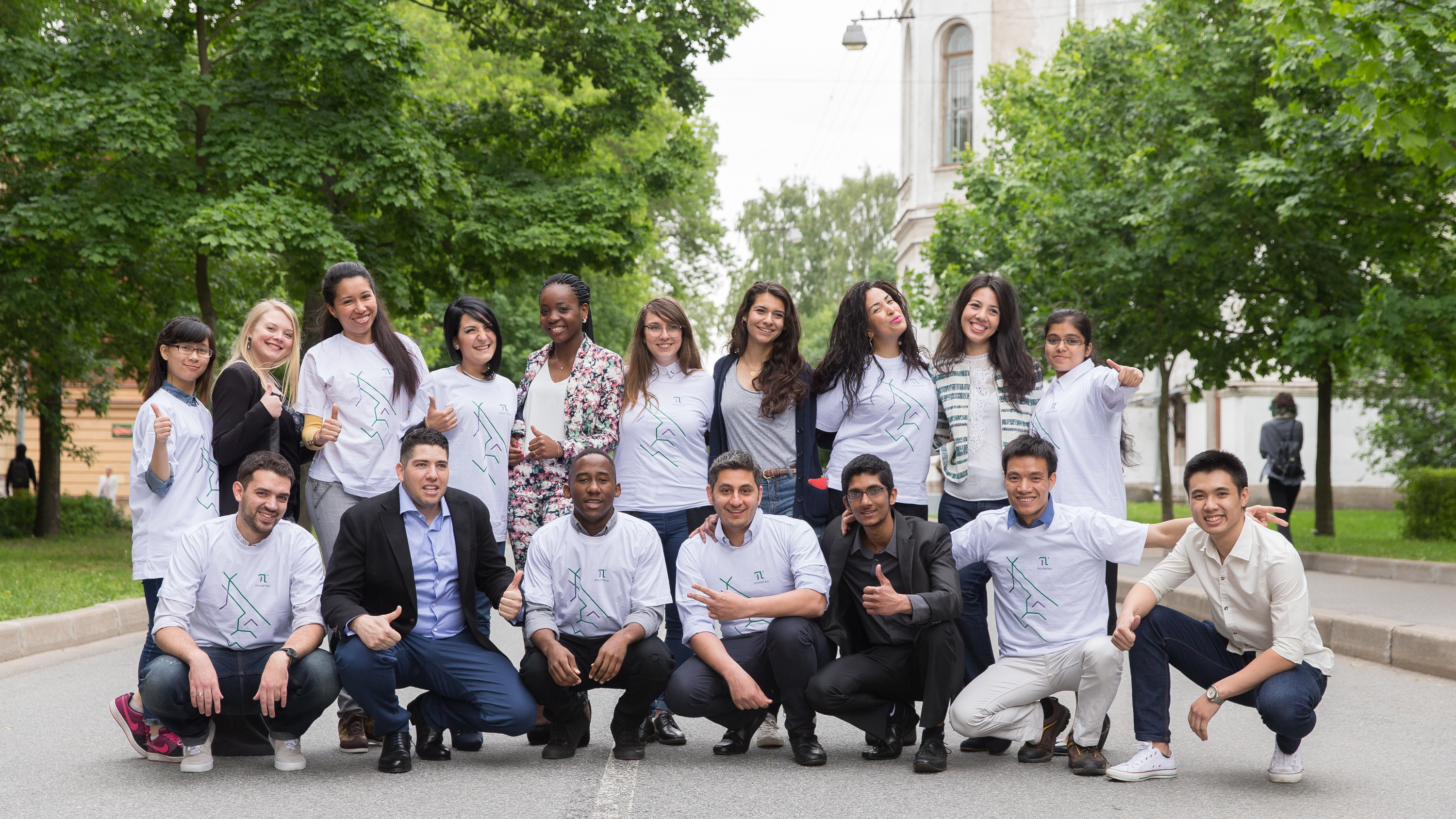 Foreign students in Peter the Great St. Petersburg Polytechnic University.
Press photo
Peter the Great St. Petersburg Polytechnic University counted over 4,500 foreigners among its students in 2015-16, making it the country's most popular technical institute for non-Russians. International students at the university are taking all the degree programs in Russian as well as double degree, Master's and exchange programs in English.
Which programs do international students take and why?
Besides traditional undergraduate and postgraduate degree programs in Russian found at all Russian universities, SPbPU offers a whole host of innovative international education programs.
Firstly, the international Master's degree programs in English are very popular among graduate students. Furthermore, according to Dmitry Arsenev, the Vice-rector for International Relations at SPbPU, the Double Degree program with 29 units is increasingly in demand from foreign students; Exchange programs are also very popular, as are summer school courses at the university.
Foreign students at the class in St. Petersburg Polytechnic University. / Source: Press photo
The Polytechnic Summer School is one of the most popular in Russia, attracting more than 500 students from various countries. In fact it is SPbPU's calling card for foreign students and it is a way to open up opportunities at the university, introduce them to the infrastructure there, to the campus and the people. As a result many students return for long-term studies.
For example, Lindsey Collier from the U.S. chose SPbPU on the advice of a friend who had studied at the summer school. "Having come in September 2015 for a semester I realized a month later that I wanted to stay in order to continue my studies at SPbPU on the 'Foreign regional studies' program," said Collier.
All of these programs are based on a module system, which helps attract foreign students to the university. According to Arsenev, SPbPU has a competitive advantage in that foreign professors from leading universities around the world come here to lecture in English.
"Because I teach courses as part of international postgraduate programs, many of my students are always foreigners, and I really like to work with them," Professor Olaf Hauer from Germany told RBTH, sharing his opinion regarding the ideal university teaching method.
"In my opinion, the following teaching method is most effective: lecturing, then independent written work by students for which the teacher gives detailed feedback, so that the student can then complete their assignments. Then they can present their results to each other and then again can get feedback from each other and from their professors."
The University Foundation Program
The majority of international students who come to SPbPU do not find studying in English a priority. On the contrary, they are keen to attend lectures and study in Russian at IIEP.
"In general, it is these applicants who do not speak fluent English or Russian [who come to the Foundation Program at IIEP] and thus for them it is of no great priority in which language they are studying, since they have to start from scratch anyway," said Maria Vrublevskaya, the head of the center for international marketing and recruitment of foreign students to SPbPU.
Foreign students at the internatinal center of the St. Petersburg Polytechnic University / Source: Press photo
Foreign applicants who wish to study at Russian universities but who do not have a base understanding of their particular specialty and who do not speak Russian tend to choose as a start of their program a pre-university training course at SPbPU.
SPbPU has been providing professional training for students since 1965. According to the statistics, graduates of the university preparatory department as a result enrol at scientific courses at various higher education institutions, not just at polytechnic universities.
For example, Maiko Mizutani from Japan came to Russia to study at the Conservatory. In order to learn Russian she chose SPbPU. "In order to get a real Russian musical education I have to begin with learning Russian, so I went to listen to the Foundation Program at SPbPU," she said.
A graduate of the Foundation Program at SPbPU, Dan Thi Xuan from Vietnam, came to St. Petersburg a few years ago. After having finished his studies he chose SPbPU to further his studies.
"My job in future will be to do with computer science and technology, and after studying at this university I'll be in demand in my own country," said Thi Xuan, who is currently studying at the Institute of Computer Science and Technology at SPbPU.
Partner generated content
All rights reserved by Rossiyskaya Gazeta.