Gudym: The Soviet town that threatened America's West Coast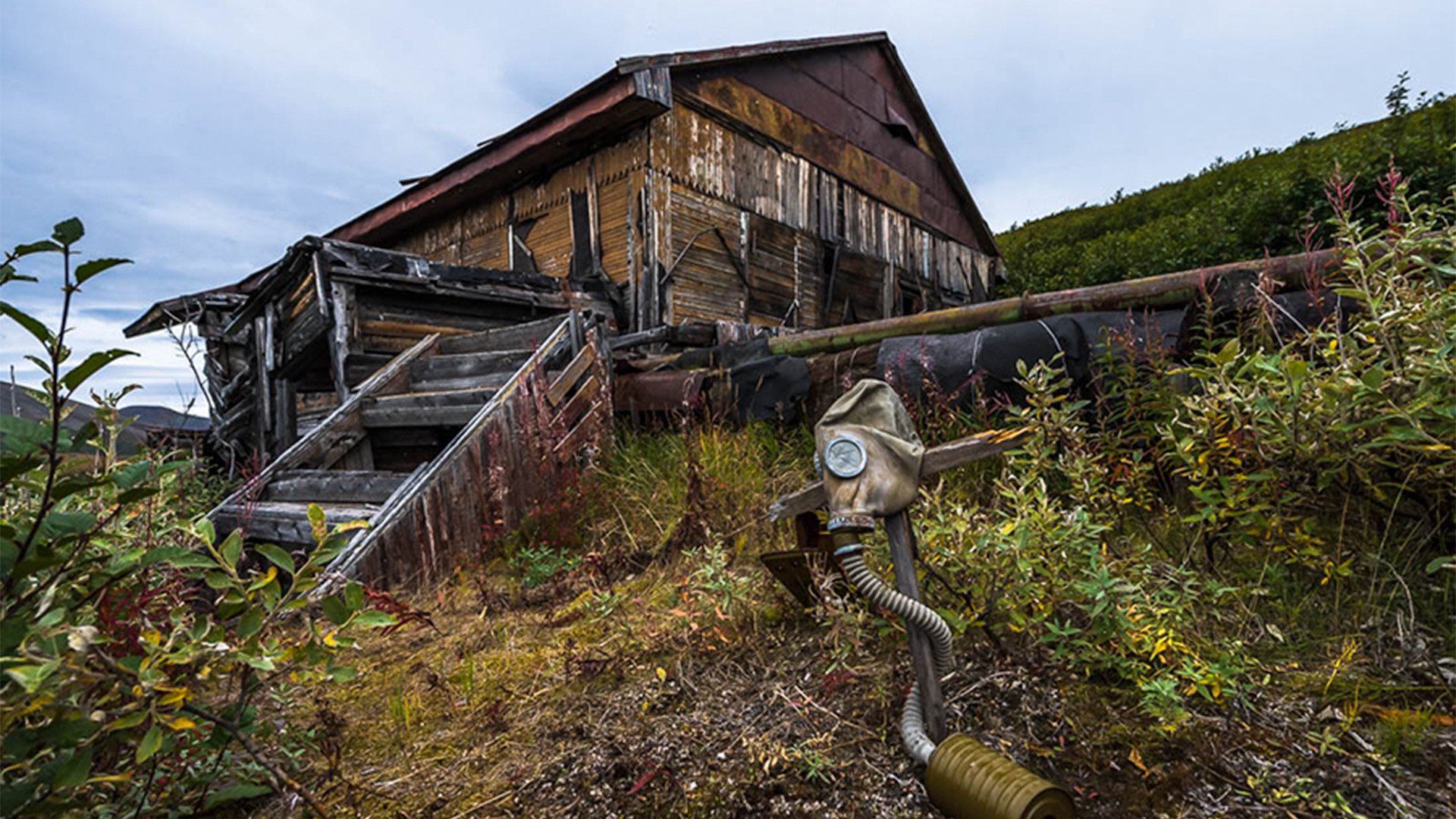 The ghost town of Gudym is one of many top secret Soviet towns abandoned by the military after the fall of the USSR. Once a storage place for nuclear missiles, it's now been relegated to an eerie spot on the map occasionally visited by history lovers and curious travelers.
Gudym (also known as Anadyr-1 or Magadan-11) was both a secret Soviet military base and a military town, located in the Chukotka Peninsula in Russia's Far East. Nowadays it's a derelict shell of abandoned buildings.
For years the town had safeguarded RSD-10 Pioneer missiles, ready to be deployed at any moment. These intermediate-range ballistic missiles had nuclear warheads and could reach Alaska, Washington State, California, and parts of South Dakota. However, the missiles' main target was Kitsap: America's third largest naval base near Seattle.
The missiles were not kept in silos, but in MAZ-547 transport erector launchers. They were protected by a tank battalion, infantry/CBRN defense units, and an air regiment located on the neighboring airfield.
According to legend, the town was founded after Soviet leader Nikita Khrushchev threatened the U.S. with the famous words: "We even have missiles in Chukotka!" Shortly afterwards - in 1958 - the military established the base and it was put on red alert from 1961 until its closure.
Officially the town was known as Anadyr-1, but people called it Gudym - the surname of the colonel in charge of building the place. When completed, he shot himself. No one knows why.
The military and their families who lived and served in the harsh conditions of Chukotka were well paid as a result. Even during times of crisis the shopping malls in Gudym were well-stocked with goods.
Pillboxes dotted around the area protected the secret town from saboteurs and possible enemy landing parties.
The base operated until 1987 when the Intermediate-Range Nuclear (INF) Forces Treaty dictated the removal of all nuclear weapons.
In 2002 the town was completely abandoned by the military. The remaining citizens were resettled in the cities of Saratov and Engels in the western part of Russia.
No public transport travels to the town these days. It's only reachable by car or taxi (for a $100 fare) from the settlement of Ugolnye Kopi near Anadyr Airport. In any case, only off-roaders can traverse the rugged terrain.
If using any of Russia Beyond's content, partly or in full, always provide an active hyperlink to the original material.