78 years ago: Soviet-Finnish War began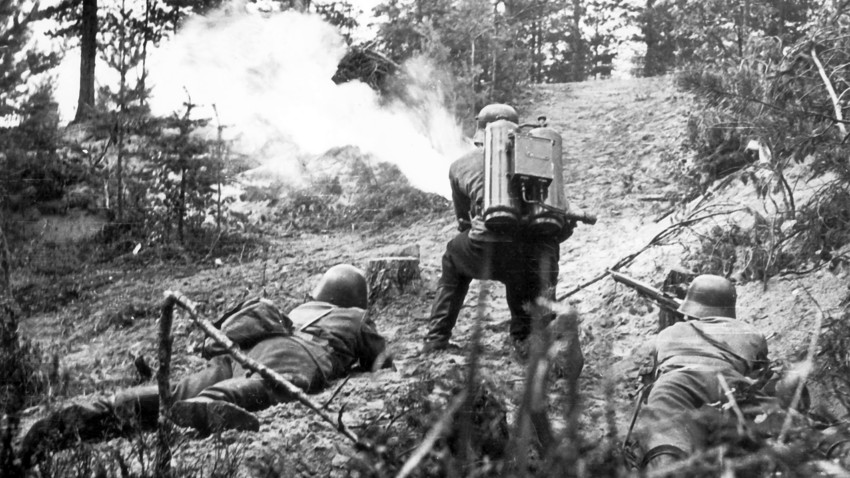 The Winter War ended on March 13, 1940.
Scherl/Global Look Press
The Winter War ended on March 13, 1940 and led to the expulsion of the USSR from the League of Nations.
The Soviet-Finnish War, also known as the Winter War, lasted from Nov. 30, 1939 until March 12, 1940. Territorial disputes between the countries fueled the conflict. After fascist Germany attacked Poland on Sept. 1, 1939 the Soviet leadership wanted to move Finland's border from Leningrad to strengthen the safety of the northern part of the country. That's why the USSR asked Finland if it could rent several islands in exchange for the Soviet part of Karelia. But Finland's government thought it might weaken the country and refused. The Soviet Union, however, was determined not to abandon its plans.
On Nov. 26, 1939 a border incident occurred in the Russian village of Mainila. The Soviet version goes like this: Finnish artillery shelled the Soviet side, killing several soldiers. The Finnish government denied this. On the same day, the Soviet Union demanded Finnish troops pull back 25 km from the border. The Finns demanded the same. For the Soviets, it was impossible, because it meant withdrawing troops from Leningrad.
On Nov. 29, 1939 the USSR broke off diplomatic relations with Finland. The next day the Red Army crossed the Soviet-Finnish border. Finland declared war on the Soviet Union on Nov. 30, 1939. The Red Army failed to storm the Mannerheim Line (the complex of fortifications between the Gulf of Finland and Ladoga Lake) and the invasion stopped on the Karelian Isthmus on Dec. 21, 1939 - Soviet troops then dug in. However, on Dec. 14, 1939 the USSR was expelled from the League of Nations for acts "against the Finnish state."
Later in his memoirs Nikita Khruschev, at the time member of Politburo, reminisced that the Mainila shellings were organized by Artillery Marshal Grigory Kulik as a provocation - although Khruschev stated that he did not know whether the first shots were made from the Finnish or the Soviet side. In 1994, Russian President Boris Yeltsin denounced the Winter War, agreeing it had been a war of aggression.
By February 1940 Helsinki suggested a peace treaty. On March 12, 1940 the Soviet Union and Finland signed the Moscow Peace Treaty and the border was moved from Leningrad, 120 km into the territory of the Karelian Isthmus. On March 13 combat operations stopped.
If using any of Russia Beyond's content, partly or in full, always provide an active hyperlink to the original material.