12 pictures of Russia's most impressive royal weddings
While you are waiting for the event of the year, the British royal wedding of Prince Harry and Megan Markle, let's take a glimpse at how their relatives, the Russian tsars and dukes, celebrated their marriages.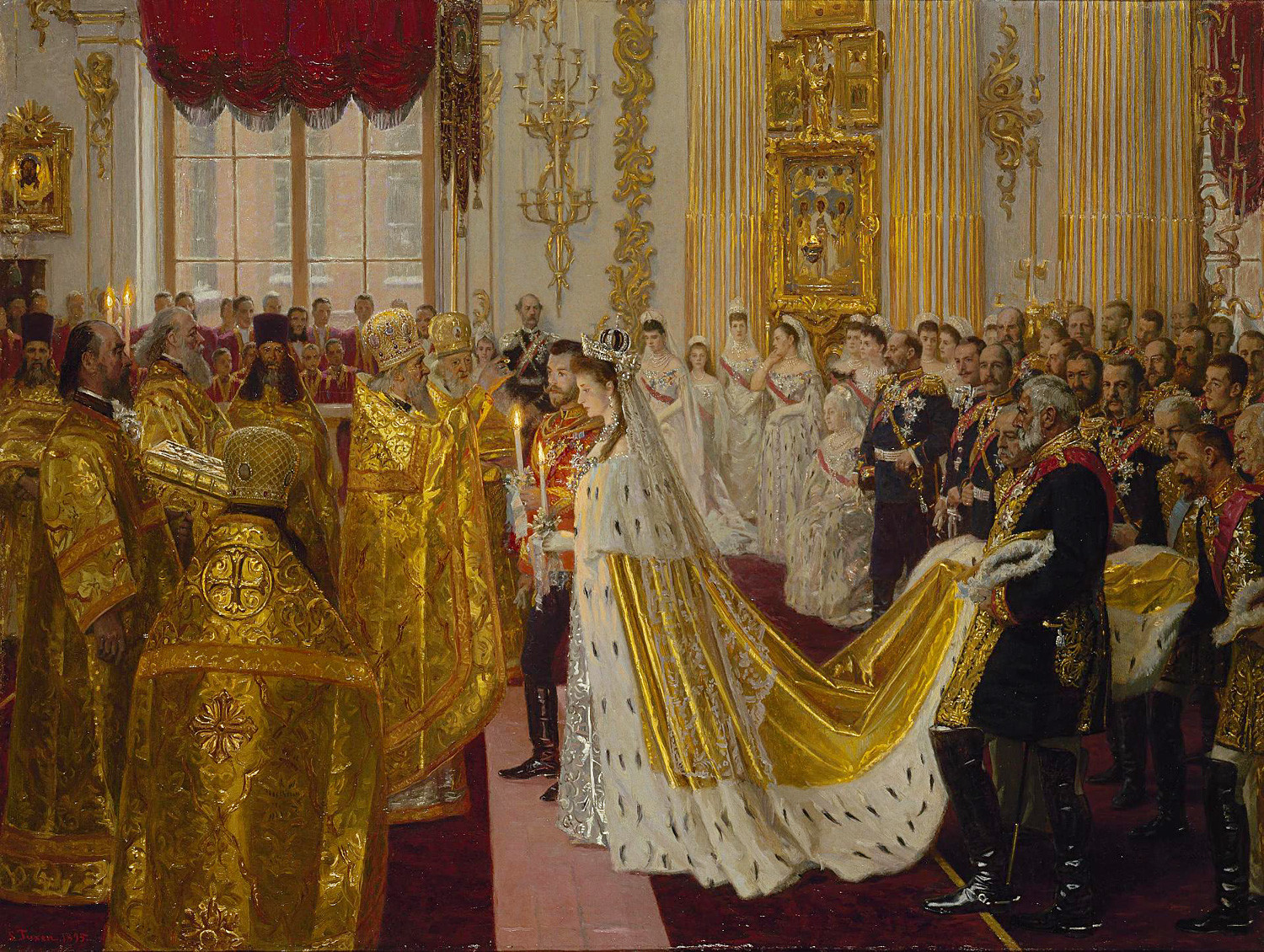 1. Laurits Tuxen. "Wedding of Tsar Nicholas II and Princess Alexandra Fyodorovna," 1894. Of course, the most famous royal wedding in Russia was Nicholas II marrying Alexandra, a German princess. This happened at the St. Petersburg Winter Palace, where they lived at that time. Tuxen also painted the coronation of Nicholas II and Alexandra, a tragic event which ended with a thousand of people crushed to death in a crowd that had gathered to welcome the new tsar and tsarina and receive some gifts from them.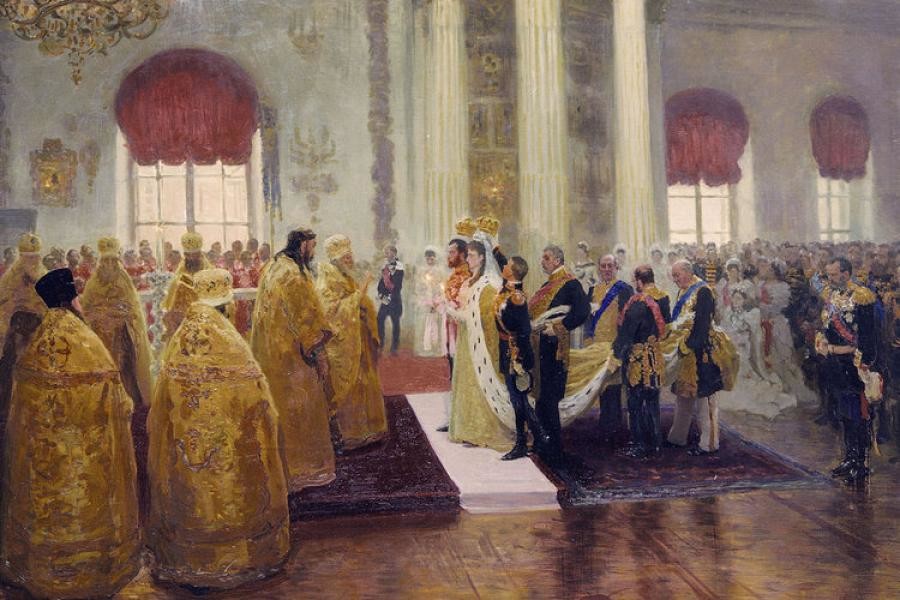 Russian Museum
2. Nor could Ilya Repin, master of historical painting, ignore the marriage. "Wedding of Nicholas II and Grand Princess Alexandra Fyodorovna, " 1894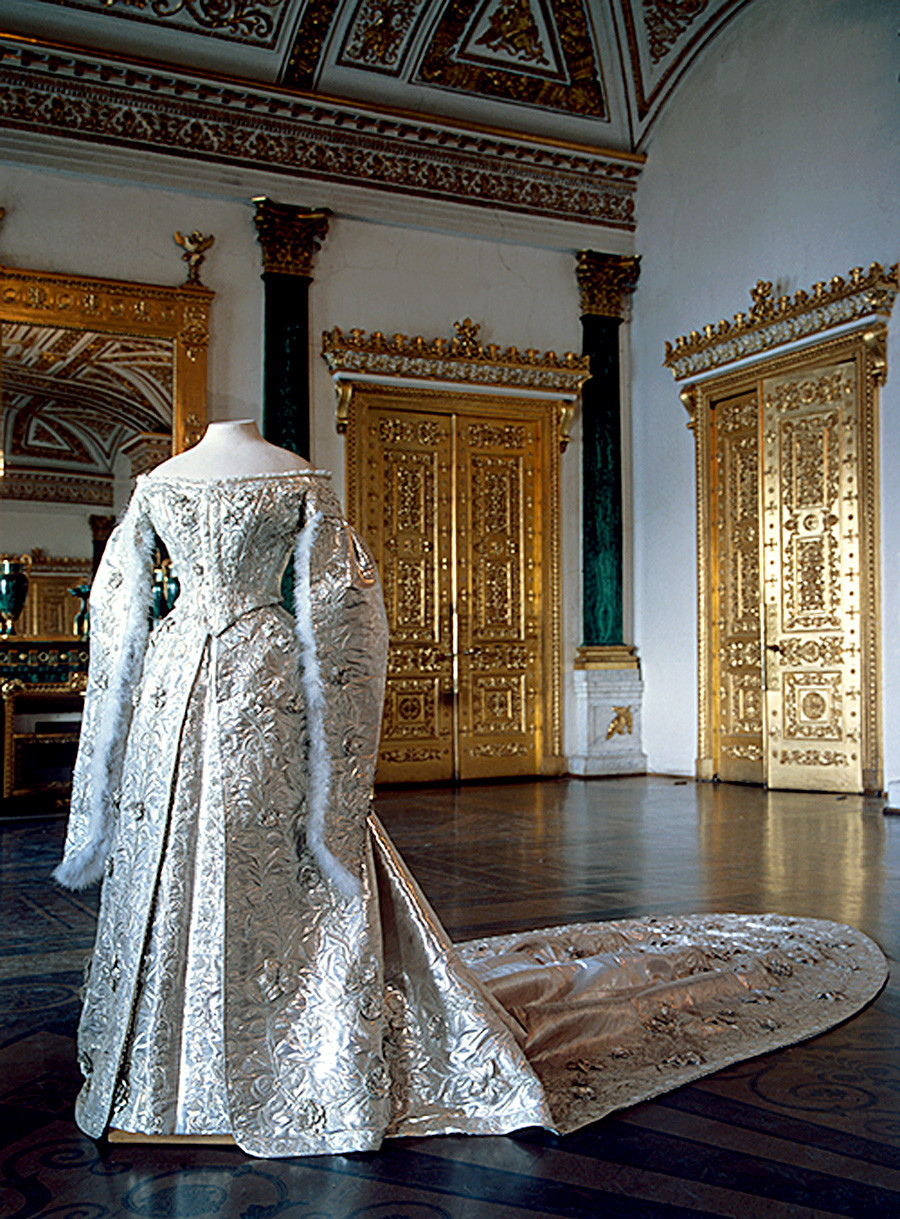 Hermitage Museum
3.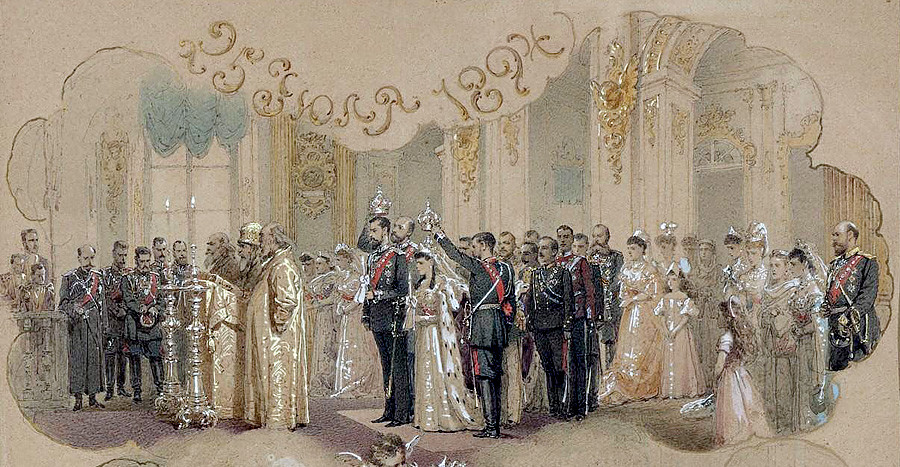 Hermitage Museum
4. Now let's take a peek at some other royal weddings. Just a few months after Tsar Nicholas II married Alix, Grand Duke Alexander Mikhailovich married Nicholas's sister Ksenia Alexandrovna at the Peterhof Palace Church. Here is a painting by Hungarian artist Mihály Zichy, which is dated July 25, 1894.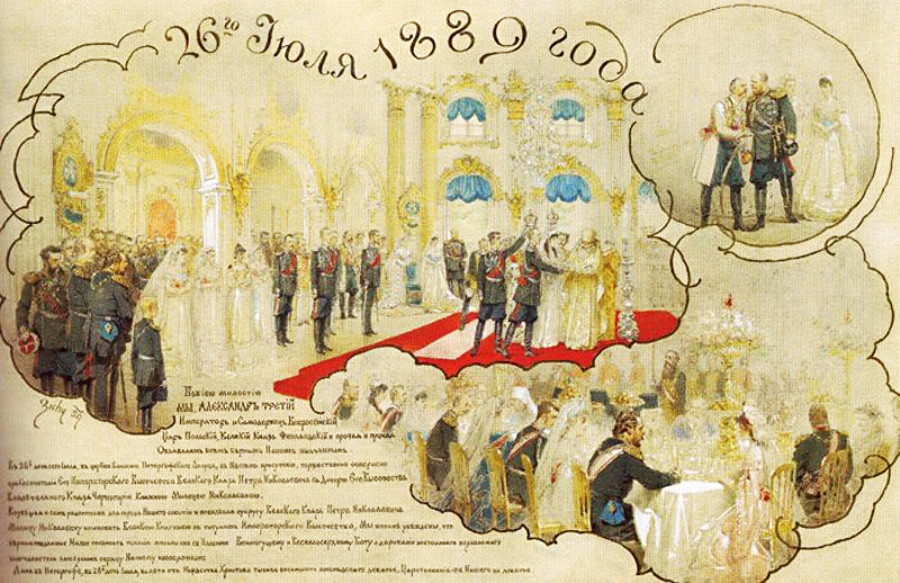 Public domain
5. Mihály Zichy. "Wedding of Grand Duke Peter Nikolaevich and Princess Milica of Montenegro in Peterfhof," 1889. Incidentally, Milica was a close friend of Nicholas II's wife Alexandra, and it was she who introduced Grigory Rasputin to the tsarina.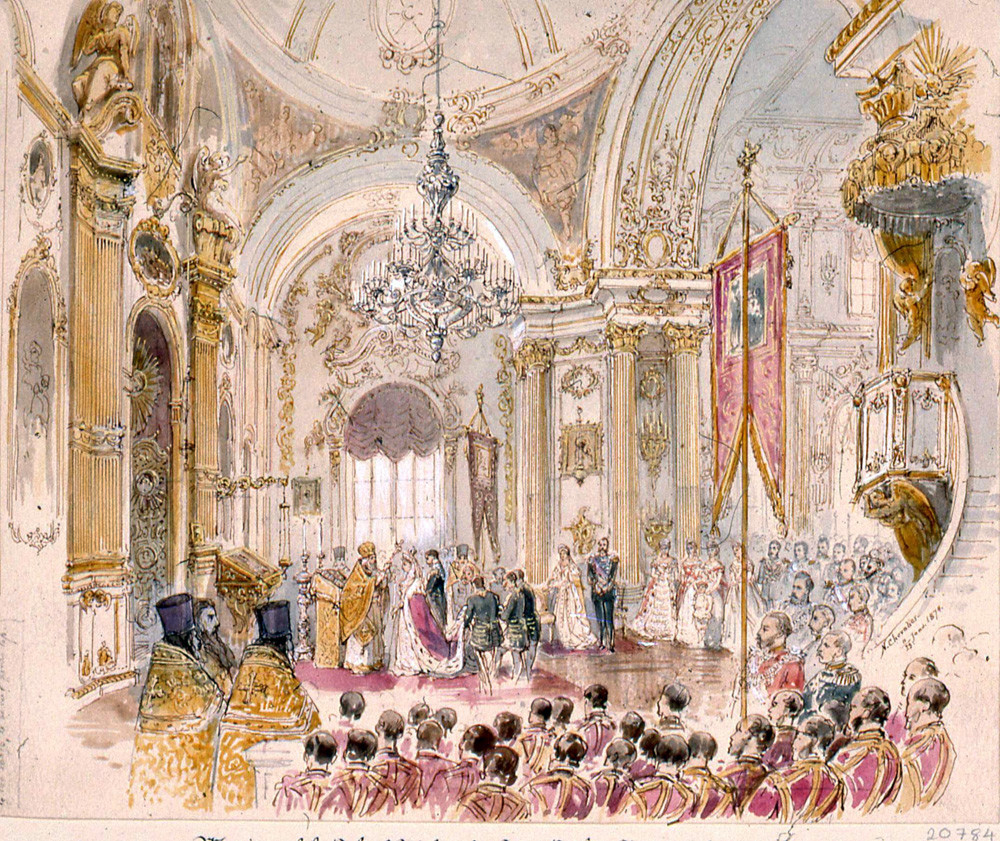 Public domain
6. Nicholas Chevalier. "Alfred of Edinburgh's wedding with Grand Duchess Maria Alexandrovna," 1874. The couple had both Orthodox and Anglican clerical ceremonies (pictured is the Orthodox one).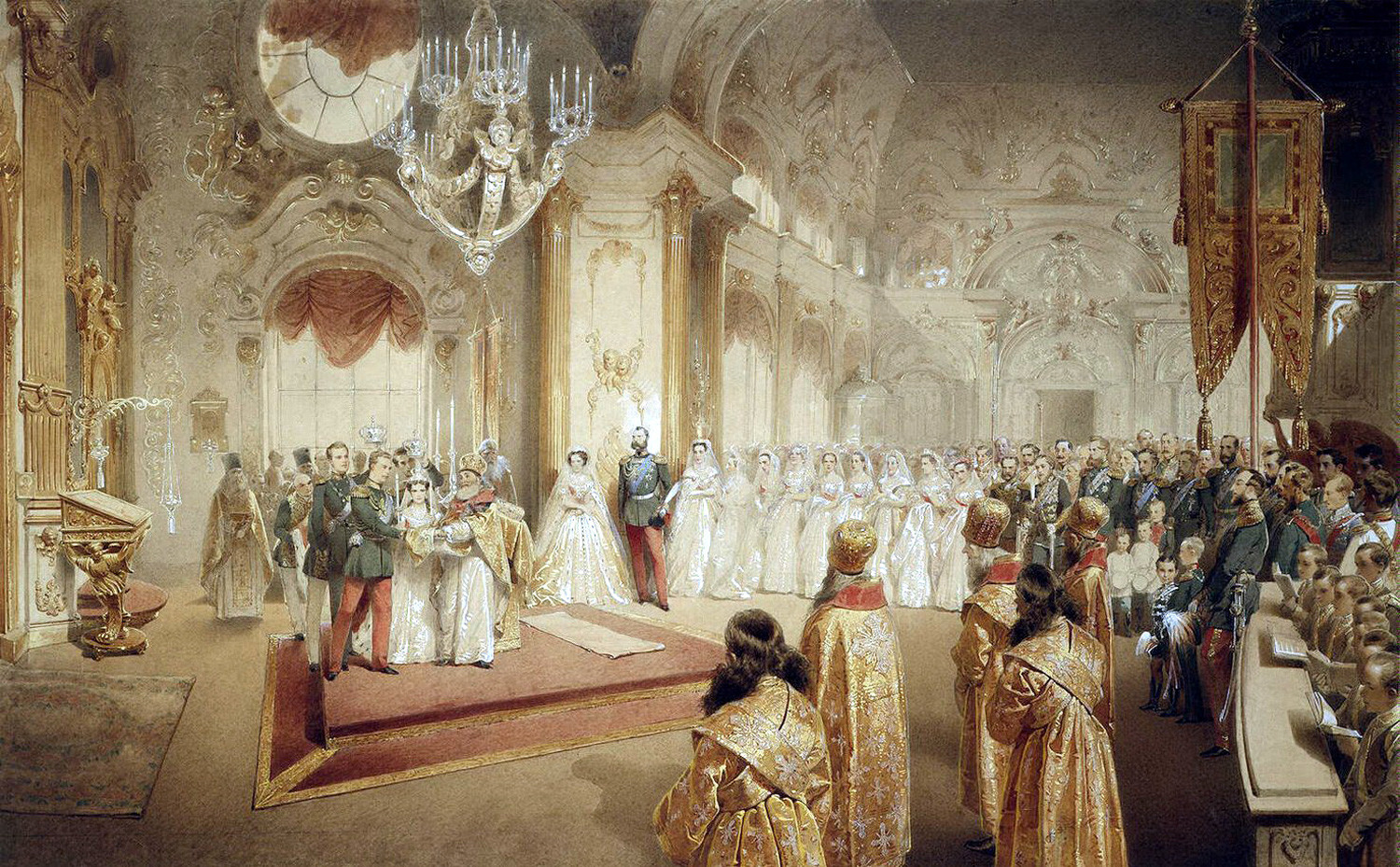 Hermitage Museum
7. Mihály Zichy. "Wedding of Grand Duke Alexandr Alexandrovich, future tsar Alexander III, and Maria Fyoodorovna," 1867.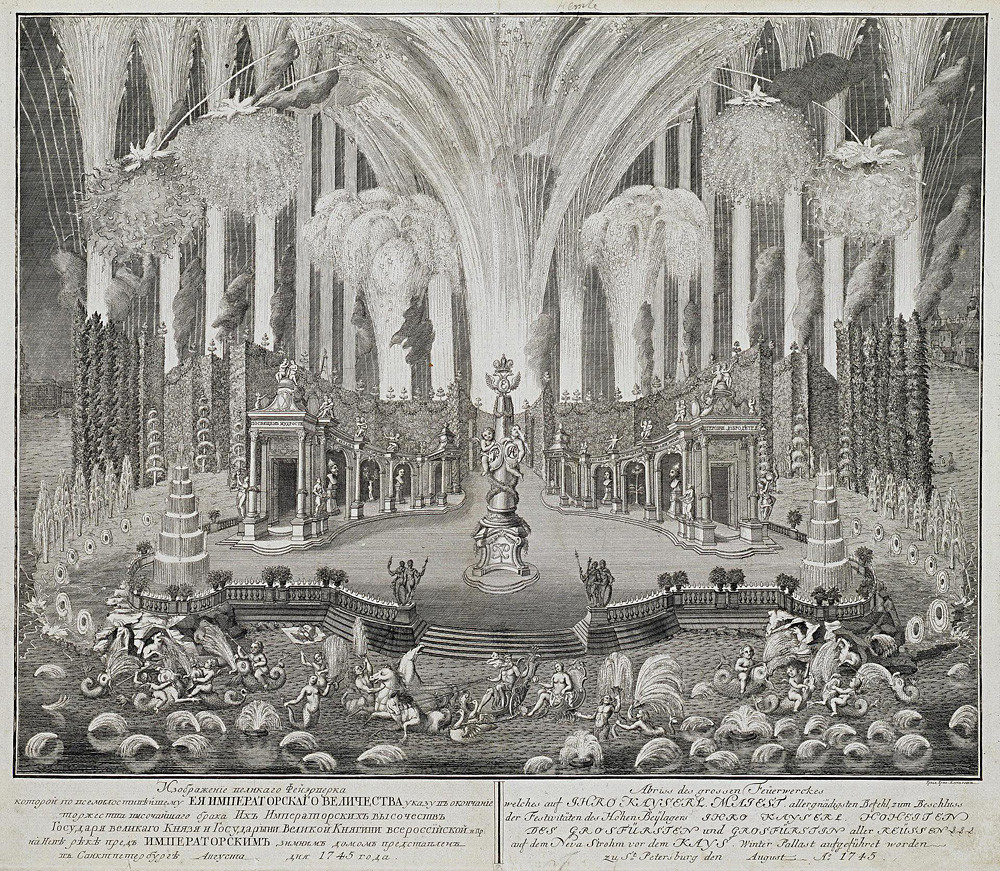 Hermitage Museum
8. Grigory Kachalov. "Peter III and Catherine's the Great wedding fireworks," 1745. Even though it's a gravure, you can still see the scale of the celebration.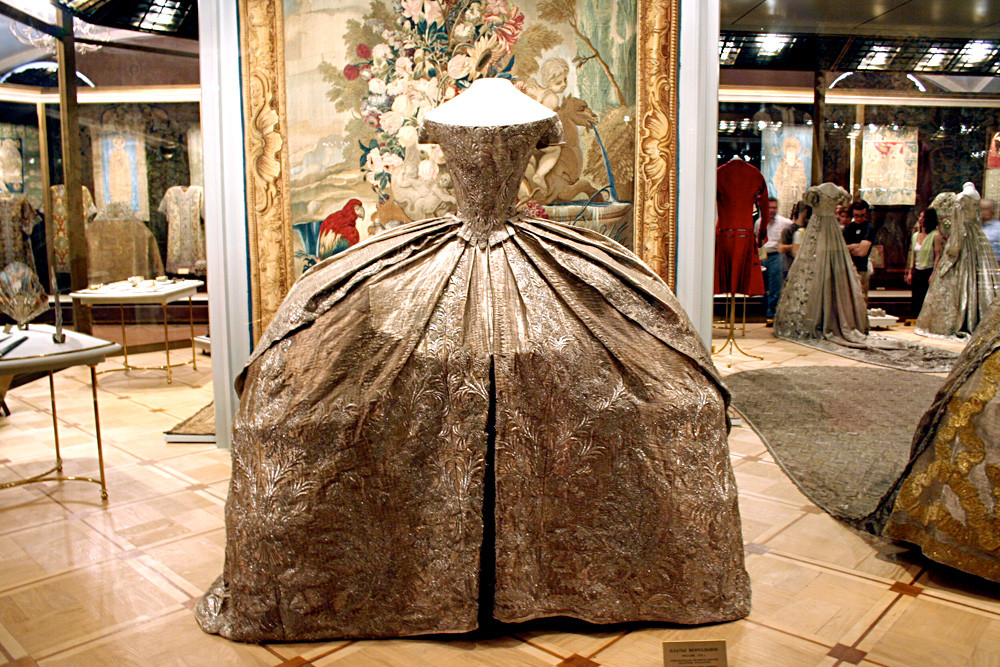 Ramón/Wikipedia
9. And here is Catherine the Great's wedding dress, now held in the Moscow Kremlin Armory. Just look at the waistline! (And compare it with Alexandra's later dress).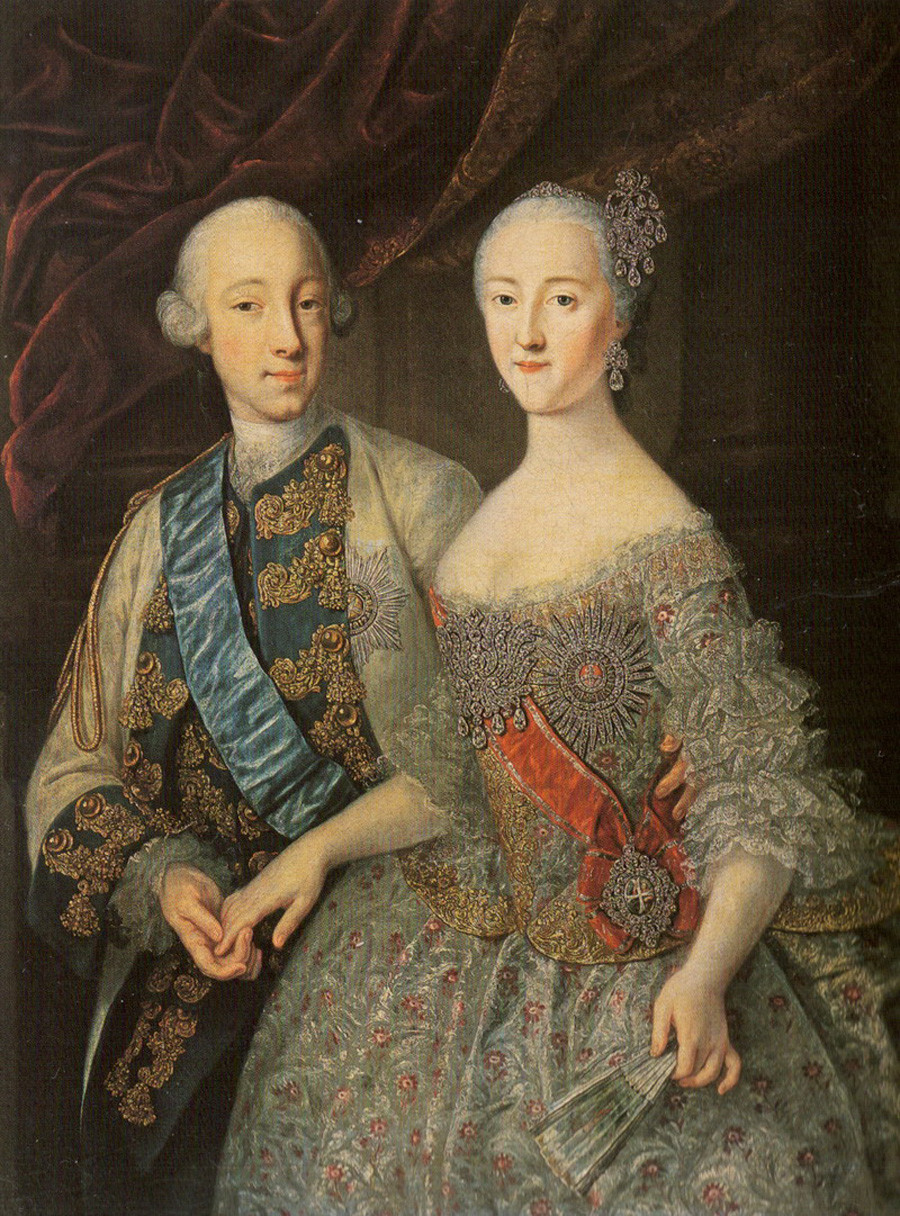 Russian Museum
10. Here are Peter III and Catherine the Great once again, this time portrayed by Georg Christoph Grooth in the year of their wedding.
Public domain
11. Peter the Great and his first wife Evdokia Lopukhina, pictured in 1689 by Karion Istomin in a book that was a wedding present to the tsar.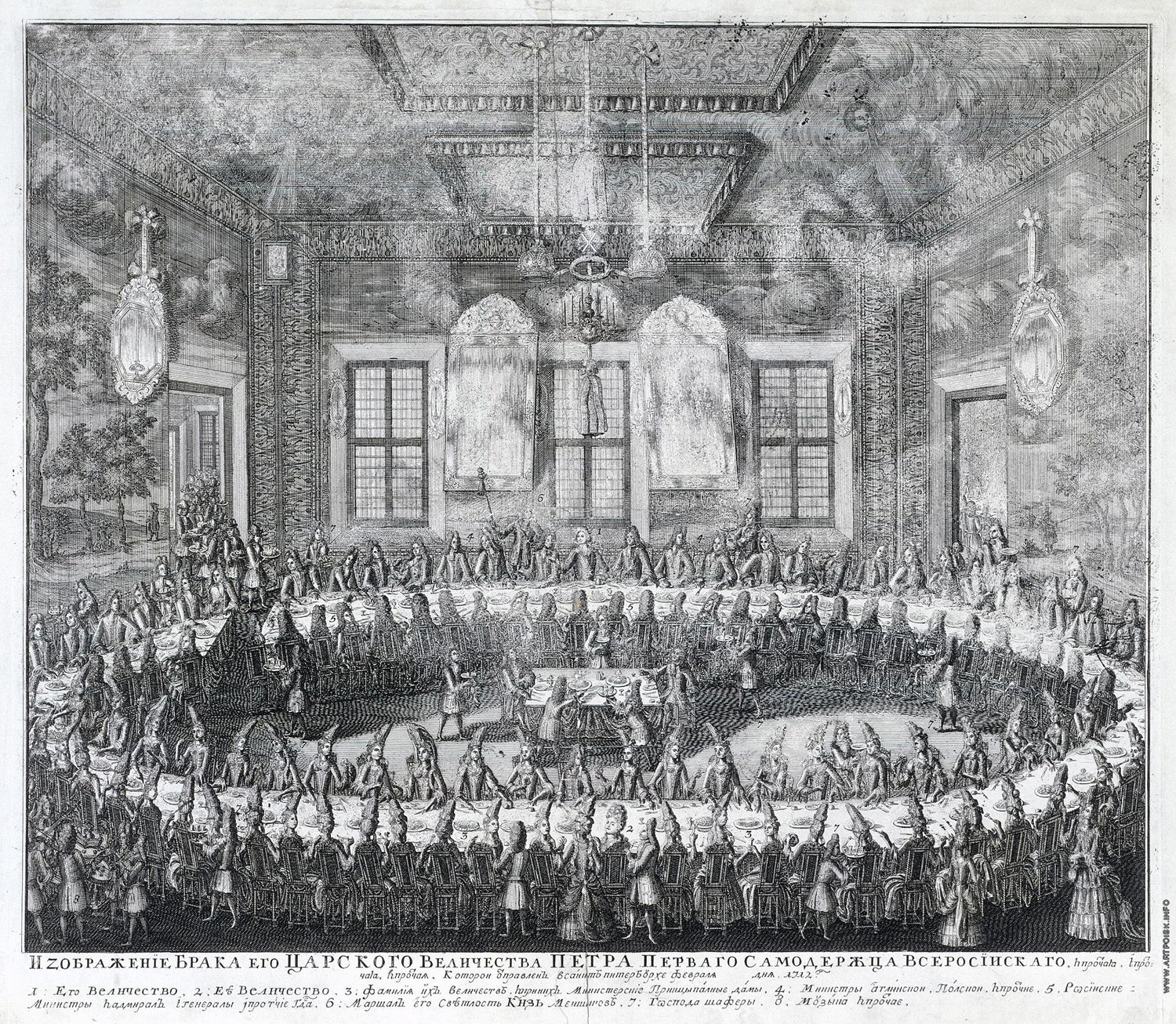 Hermitage Museum
12. And this is another wedding of Peter the Great, with the future Empress Ekaterina I. Pictured by Alexei Zubov in 1712. Impressive banquet, isn't it?
Click here to check out 20 fascinating portraits of the Romanovs you've probably never seen before
If using any of Russia Beyond's content, partly or in full, always provide an active hyperlink to the original material.