What life was like in Soviet Moldova (PHOTOS)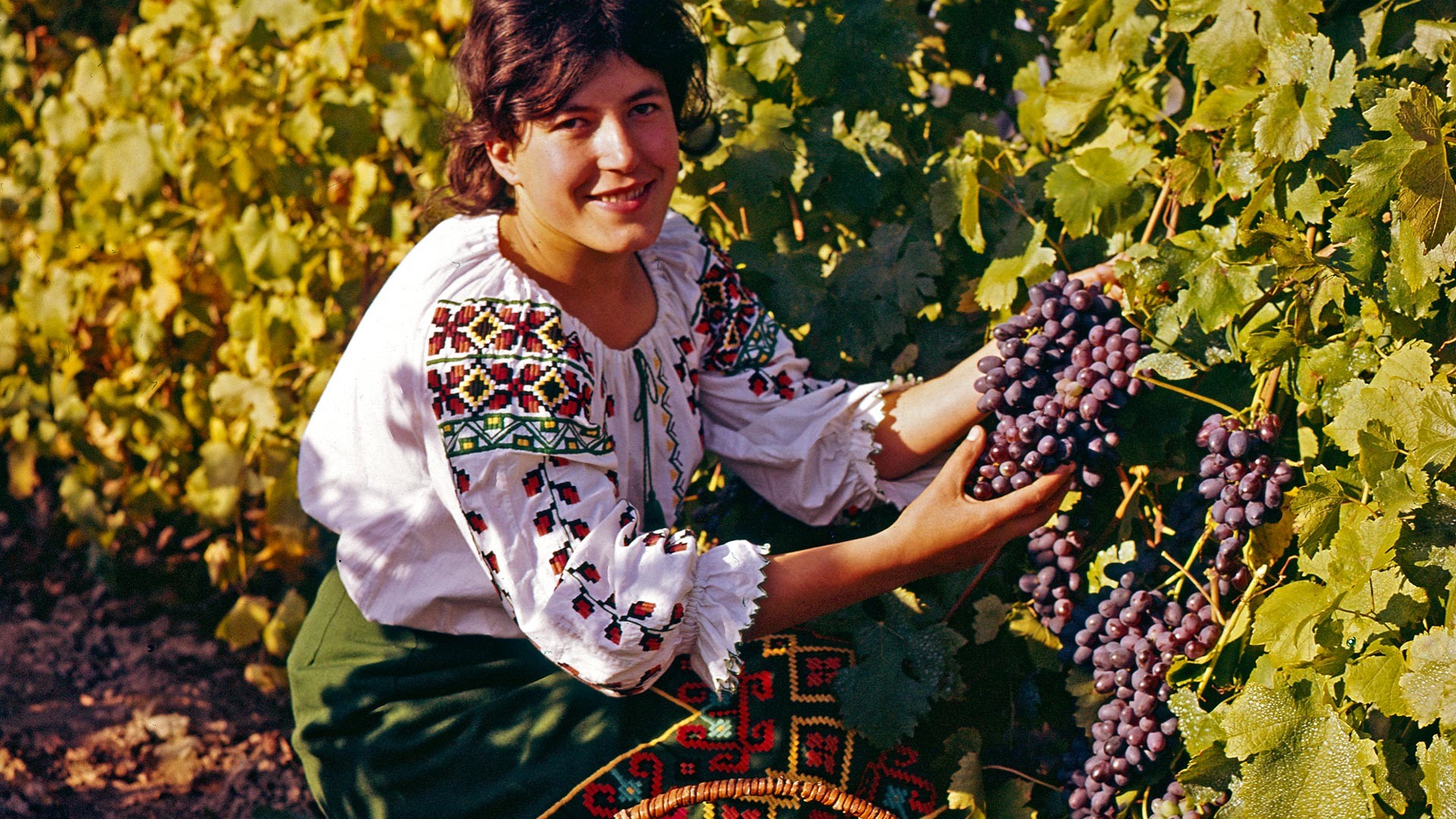 B. Krutsko/Sputnik
This southern region, famous for its wine, was the last republic to join the USSR, which helped preserve its distinctive local color.
The historical region of Bessarabia in south-eastern Europe became part of the Russian Empire in the 19th century. After the 1917 Revolution, the region declared independence as the Moldavian Democratic Republic, and then promptly became part of neighboring Romania. The new Soviet government was indignant, believing that Romania had illegally occupied the land. To avoid a military conflict, Romania voluntarily surrendered it, and in 1940 the entire territory of historical Bessarabia became part of the USSR as the Moldavian SSR.
Non-Soviet Moldova
Due to its relatively late entry into the USSR, life in Moldova at first differed from the rest of the country: the restaurants, street organ grinders and, of course, architecture barely resembled the typical Soviet landscape.
Occupied territory
In 1940, Moldova passed from Romania to the USSR. Then in June 1941, when the Great Patriotic War broke out, Romania, an ally of Nazi Germany, occupied Moldova. The Romanian authorities squeezed all the economic and agricultural lifeblood out of Moldova; its industry was expropriated for the war effort, and the peasantry was forced to give up almost all grain and livestock. Tens of thousands of Moldovans in Romania were relocated to Germany as free labor. Likewise, people in the occupied territory were compelled to work without payment — repairing roads and infrastructure destroyed during the war. Historically, Bessarabia had been home to many Jews and Roma. The newly arrived Romanians set up concentration camps and ghettos, and carried out mass killings. Soviet troops finally liberated Moldova in 1944.
Wine country
After the war, Moldova lay in ruins. Its infrastructure was wrecked, and disease was rampant for lack of medicine, not to mention mass unemployment and famine. The Soviet government allocated considerable resources to renovate its industry and agriculture, importing equipment and raw materials.
Moldava's leading industry was, and remains, winemaking. Moldavian wine was known and loved throughout the entire Soviet Union. Thanks to the warm climate, vast quantities of fruit, veg and berries could be grown and cultivated, as well as sunflowers, sugar beets, tobacco and other industrial crops.
In the 1950s, the powerful Dubasari hydroelectric station was built on the Dniester River; the sewing industry was developed, as was the production of refrigerators.
Images of Soviet life
Peacetime brought the usual Soviet trappings: May Day celebrations, pioneer processions and domestic feasts.
Faces of Moldova
The bulk of the population consisted of Moldovans, Ukrainians and Russians. But historically the region had a large Gagauz community (a Turkic people), as well as many Jews, Bulgarians and Roma. People from all across the USSR were drawn to Moldova for its warm climate and work opportunities. Many tourists came too.
If using any of Russia Beyond's content, partly or in full, always provide an active hyperlink to the original material.