Soviet intelligence officer Pyotr Popov didn't display any particular talents. Bull-headed, intellectually inflexible and bereft of professional instinct, he was known for having an exaggerated opinion of himself and being very reserved and unsociable.
That said, Popov became one of the most successful CIA agents in the Soviet Union in the 1950s. He was held in high regard by Central Intelligence Agency chief Allen Dulles, as well as U.S. President Dwight Eisenhower. How did he do it?
Good connections
Popov got into the intelligence services on the recommendation of General Ivan Serov, under whom Popov had served in Germany after the war as a supply officer. The general arranged for him to go to the Military Diplomatic Academy, which among other things trained intelligence officers. After graduation in 1951, the future CIA agent found himself in Vienna.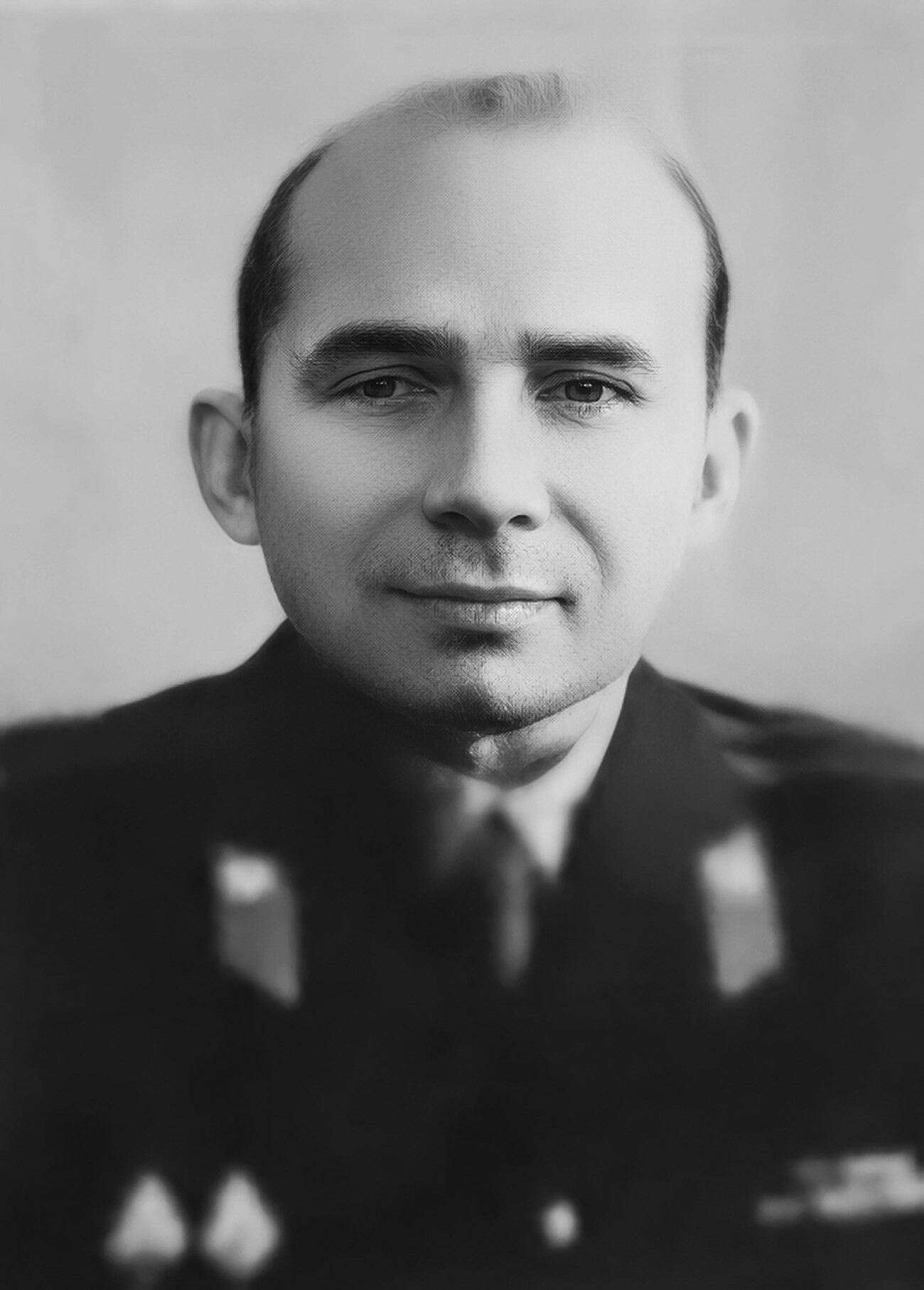 Divided into zones of occupation, Austria, at the time, was a paradise for different intelligence services. There were practically no rigid borders between the Soviet, American, British and French sectors and this allowed agents to move freely between them.
The task of Major Pyotr Popov of the USSR Main Intelligence Directorate (GRU - foreign military intelligence) was to recruit Austrians for work in neighboring Yugoslavia - relations between Moscow and Belgrade had already significantly deteriorated by then. It was hard to find a more unsuitable person for this mission, however. Not only was he naturally withdrawn, but his knowledge of the German language left much to be desired.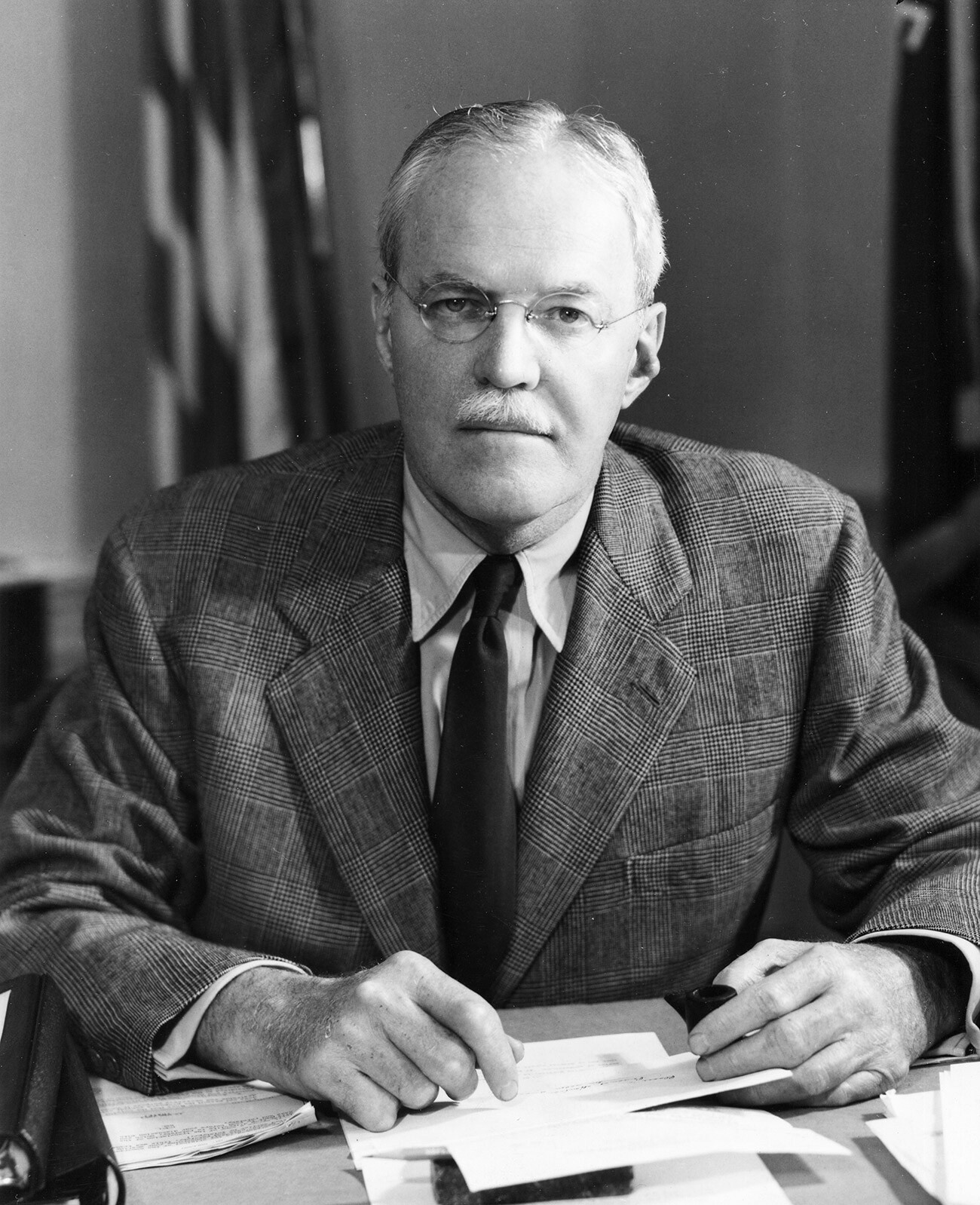 Allen Dulles.
Legion Media
"My recruiting efforts have brought in insignificant results. You can read more material in the newspapers than these agents bring in, they say," Popov was later to tell his CIA handlers regarding his superiors' assessment of his work.
On the other side
There are several theories as to how the Soviet intelligence operative became a double agent. According to one version, the Western special services started blackmailing him after catching him visiting a brothel. According to another account, he initiated contact himself, dropping a note into the car of a U.S. vice-consul in Vienna in January 1953.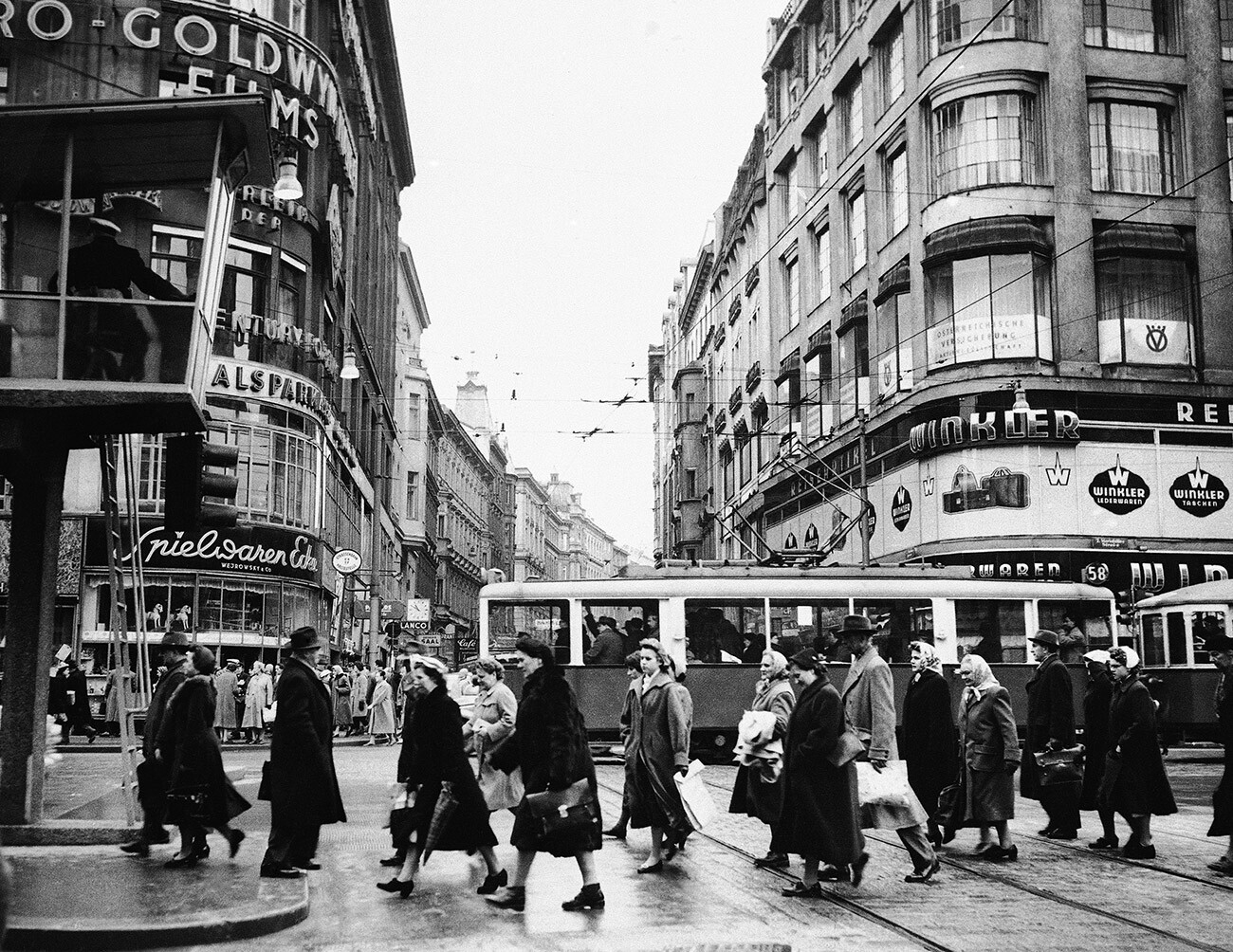 A street scene in the heart of Vienna, 1957.
AP
Whatever the case, Popov cooperated willingly with the Americans. He was stunned by the affluence of post-war Austria. Here he acquired a lover, Milica Kohanek, despite the fact that he had a wife and children in the Soviet Union. He did not want to leave his wife, but supporting both women required money.
Aside from that, the major was burdened by his predicament. He had no patriotic feelings, he did not share Communist ideals and, because of his own personal traits, he felt an outsider among his colleagues. "You Americans find time to drink and relax. It is an entirely human approach. You have respect for an individual… With us, of course, the individual is nothing and the government interest is everything," he confided to CIA operative George Kisevalter, with whom he came to be on more or less friendly terms.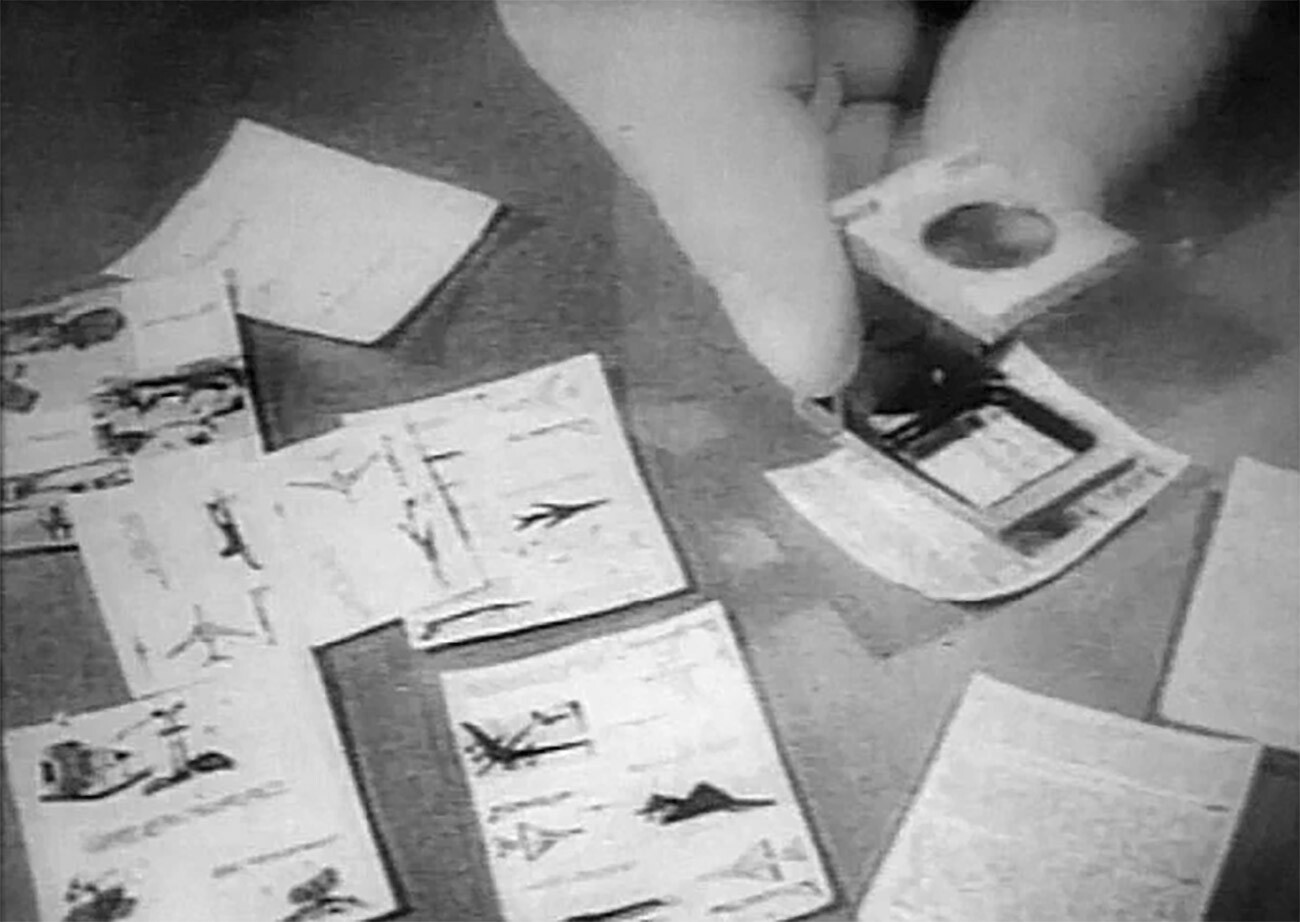 Archive photo
Popov started working actively and productively for the CIA, becoming its first double agent in GRU. Through his endeavors, the Americans learnt in detail about Soviet atomic weapon tests at the Totskoye range in 1954, unmasked 80 (and, according to some accounts, over 600) Soviet agents in the West and gained possession of copies of numerous secret documents that enabled them to save half a billion dollars on research programs.
Popov was valued in the U.S. much more than in the Soviet Union. U.S. President Dwight Eisenhower was briefed about him and his high-value activities, while CIA chief Allen Dulles even had custom-made gold cuff-links sent to him as a gift.
The undoing of 'Judas'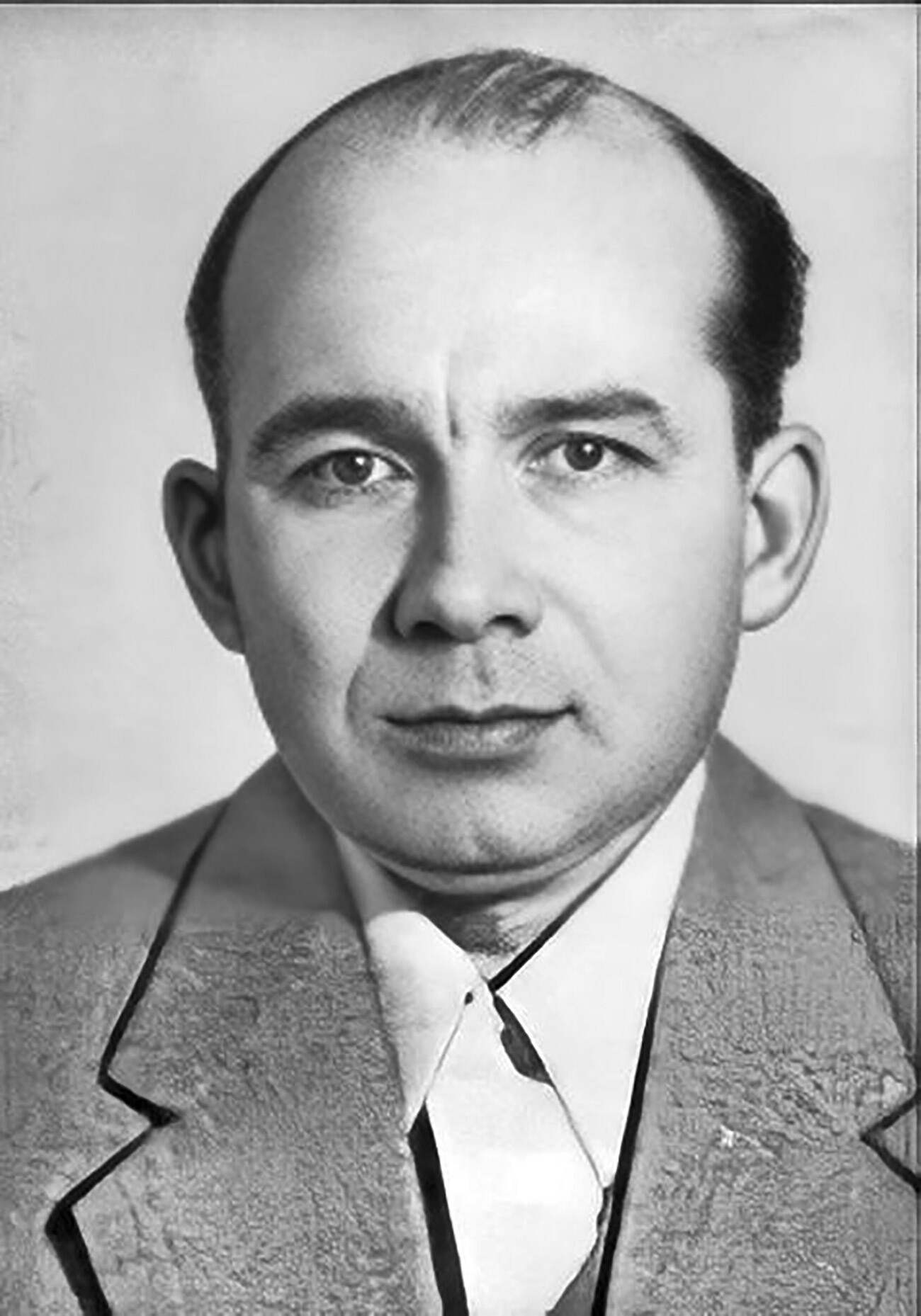 Archive photo
Pyotr Popov worked in Austria until the withdrawal of Soviet troops in 1955. Since he had not managed to make a name for himself as a recruiter, he was instructed to redirect his efforts to refugees and political émigrés from Eastern Europe who had settled in Vienna. His patron took up a senior post in the Soviet Internal Affairs Ministry and the intelligence agent wasn't overly concerned about his career - he returned to Moscow having been promoted to the rank of lieutenant-colonel.
Finding himself in East Germany soon afterwards, Popov lost touch with the CIA for several months. But, after contacting British embassy staff, he soon re-established links with it.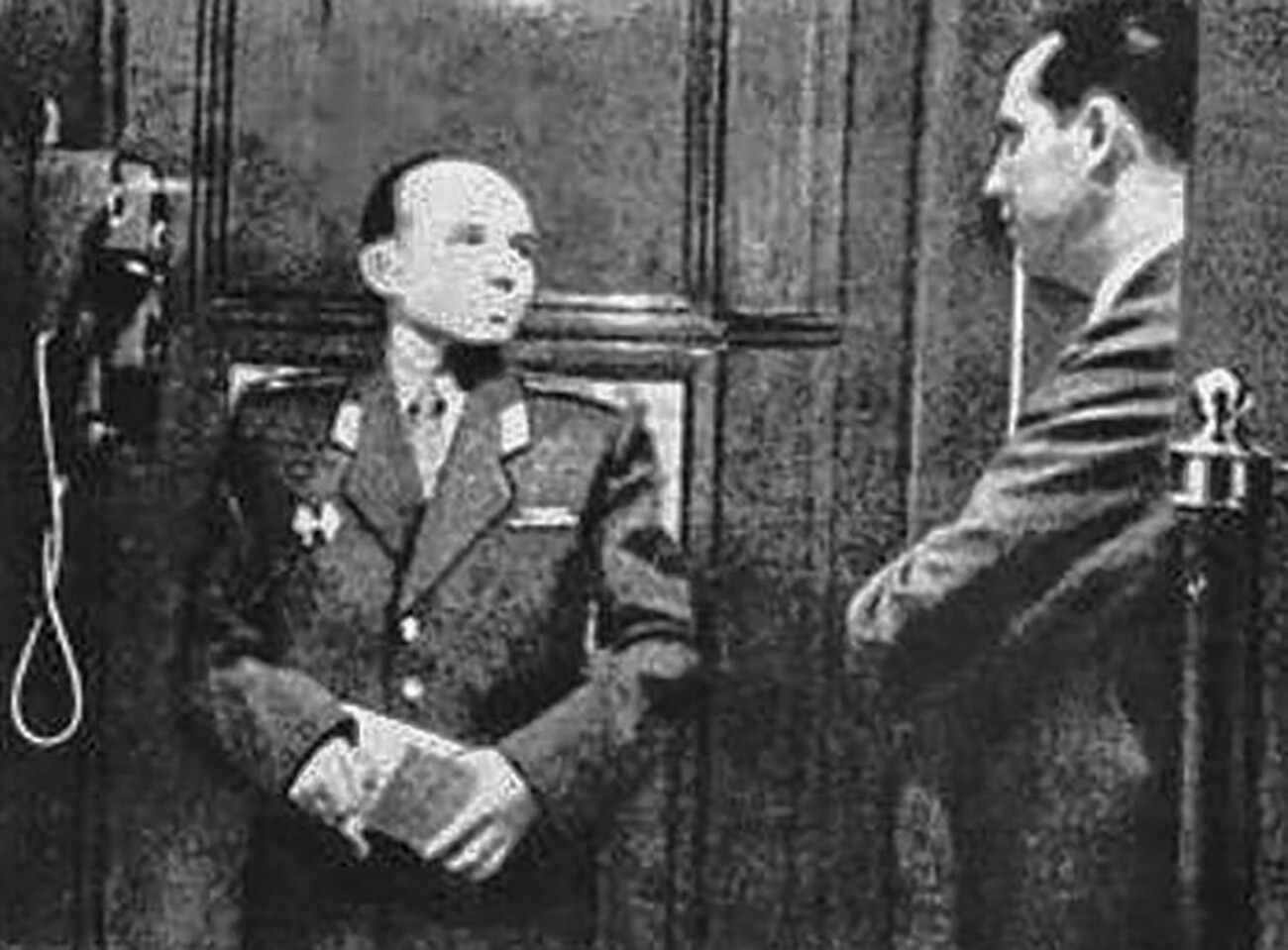 Meeting between Popov and Russell Langelle, the U.S. intelligence resident in the USSR.
Archive photo
By the late 1950s, the Soviet intelligence services had successfully developed the practice of "pre-emptive detection of traitors" in their ranks and, one fine day, it was the turn of Popov to have the spotlight turned on him.
This was a routine procedure and, initially, no-one suspected him of betrayal. But, it turned out, in the course of operational checks, that the lieutenant-colonel was conducting an unauthorized correspondence with his lover from Austria and, much more interestingly, he was frequently to be found in the close vicinity of members of American embassy staff.
Popov was conclusively compromised in the eyes of the Soviet special services when, in late 1958, a member of the American embassy staff in Moscow (Popov had already been recalled to the Russian capital by this time) accidentally sent a letter to his home with a return address on the envelope.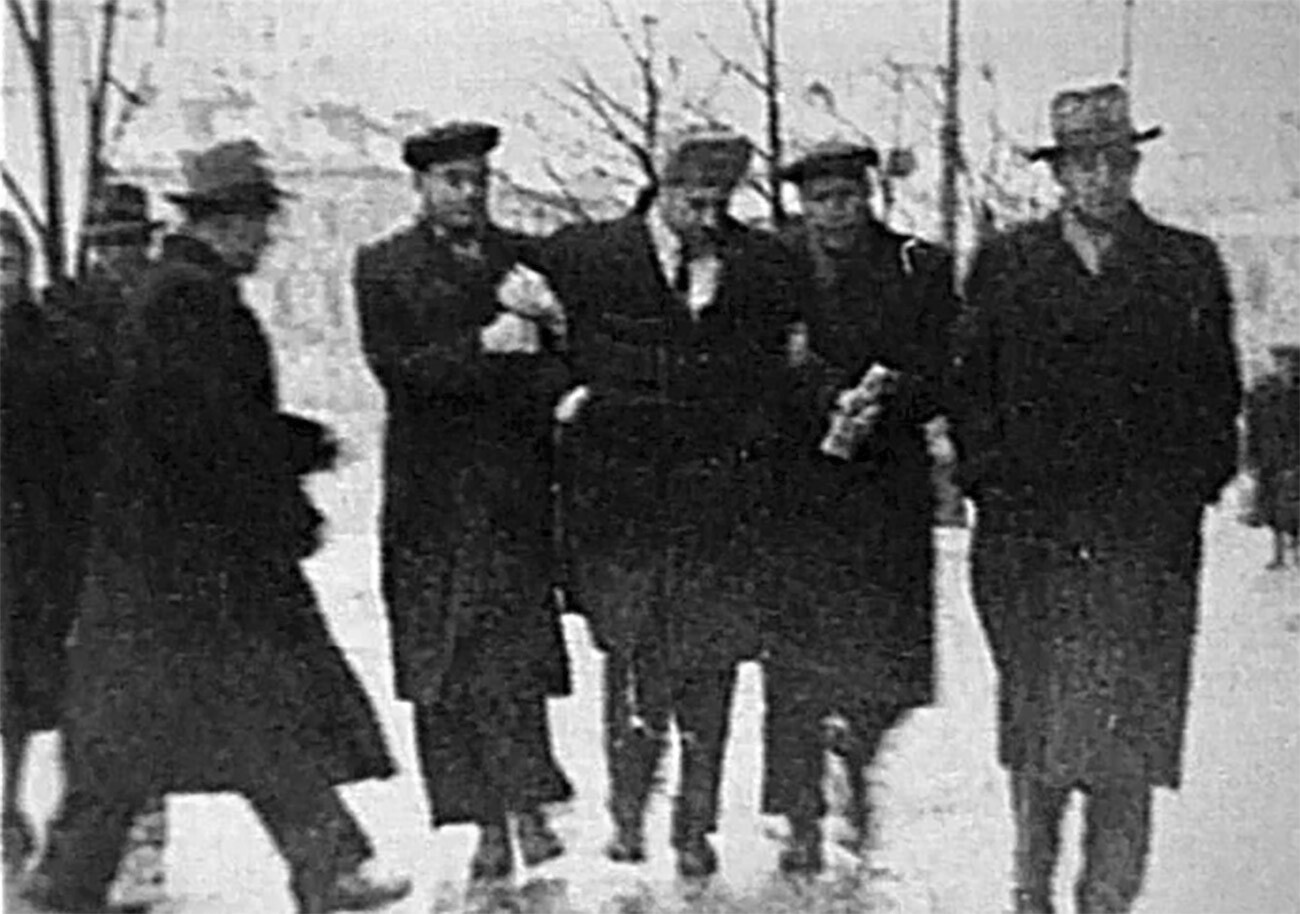 Detention of Langelle.
Archive photo
On February 18, 1959, sensing something was afoot, Popov tried to flee, but was detained at a station with a ticket for Helsinki. The arrest was not initially publicized. 'Judas' (the pseudonym used for the traitor in KGB files) was made to take part in an intelligence subterfuge played out with Russell Langelle, the U.S. intelligence resident in the USSR, as a result of which the latter was expelled from the country.
In agreeing to cooperate with the KGB, Pyotr Popov very much hoped for a mitigation of his sentence. In view of the enormous harm he had caused to the Soviet Union's defense capabilities, however, he was sentenced to death. In 1960, the first CIA double agent was executed by firing squad.
If using any of Russia Beyond's content, partly or in full, always provide an active hyperlink to the original material.