Snowden's flight from Hong Kong lands at Sheremetyevo Airport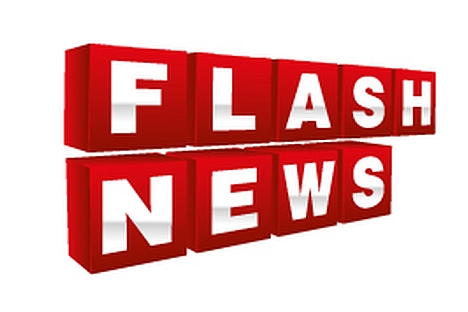 An Aeroflot liner with former CIA agent Edward Snowden aboard has arrived at Moscow's Sheremetyevo Airport from Hong Kong, and Interfax correspondent reported.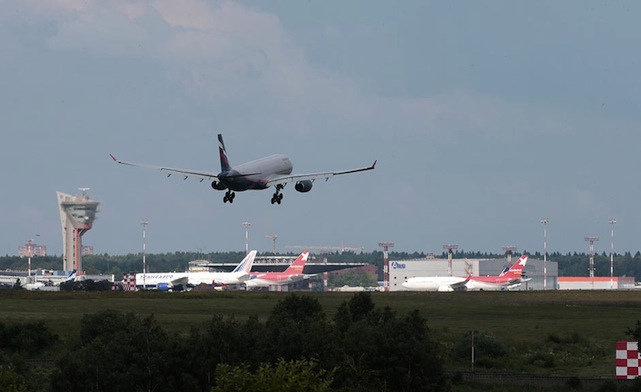 A plane believed to carry Edward Snowden, the former contractor for the U.S. National Security Agency, lands in Moscow's Sheremetyevo airport, June 23, 2013. Snowden left Hong Kong on a flight for Moscow on Sunday and his final destination may be Ecuador or Iceland, the South China Morning Post said. REUTERS / Tatyana Makeyeva

Unprecedented security measures have been taken at the Sheremetyevo Airport in connection with former CIA officer Edward Snowden's arrival, a source familiar with the situation told Interfax.
"All necessary security measures have been taken to maintain Snowden's security and to guarantee his safe departure. Everything has been done to allow Snowden to spend the night peacefully at the airport's capsule hotel and to fly quietly to Cuba," the source said.
Reports said earlier that Snowed is currently at the Sheremetyevo Airport.
Flight SU213 landed at Terminal F of Sheremetyevo Airport at 5:05 p.m. Moscow time, according to the airport's arrivals and departures panel.
The passengers of the flight are to pass through customs and passport control, and then they will enter the arrivals area at Terminal F.
A source at the Hong Kong airport told Interfax meanwhile that Snowden had definitely boarded the Aeroflot plane bound for Moscow.
He has gone through registration and is definitely aboard the plane. He was cleared into the plane, the source said.
Some media claimed earlier that Snowden could have gone through registration without boarding the Hong Kong - Moscow flight.
An airport source told Interfax that Snowden will not be able to leave the Sheremetyevo airport without a visa.
"Snowden cannot be taken out of the airport even in a diplomatic car since he has neither an ordinary, nor a diplomatic visa," the source said.
Ecuadoran diplomats whose car was seen at the airport, could have arrived either for talks with Snowden, or for a meeting with WikiLeaks lawyers, who have visas, he said.
"Snowden is a transit passenger who will fly to Cuba. He is currently at the airport, where he ought to be while waiting for his next flight," the source said.
Meanwhile, a source in Aeroflot told Interfax that Snowden had booked a room in a capsule hotel at Sheremetyevo Airport's Terminal E.
"He has arrived, but he cannot leave the terminal as he has no Russian visa," he said, adding that, WikiLeaks representative Sara Harrison, who is accompanying Snowden, has a Russian visa.
A diplomat of the Ecuadoran embassy arrived at Terminal F, but left after spending some time at the airport.
Ecuador once granted refuge to WikiLeaks founder Julian Assange in its embassy in London, and it was named by the media among the countries Snowden may travel to.
The article is based on materials from Interfax.
All rights reserved by Rossiyskaya Gazeta.