Leviathan and other monsters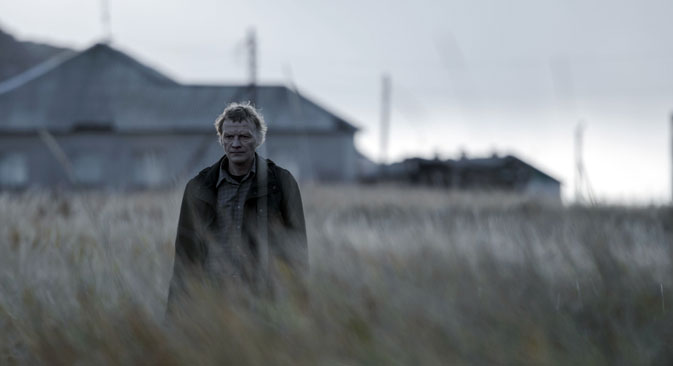 A screenshot from the movie 'Leviathan.' Source: Photoshot/Vostock-Photo
Mikhail Gorbachev weighs in on the 'new Cold War' debate as British audiences warm to Russian film and a gay couple wed in St Petersburg, says Aliya Sayakhova.
Cold War rhetoric is back in fashion in Western media and politics along with one of its original icons, Mikhail Gorbachev. Now 85, the former Soviet president is respected as an elder statesman. Speaking at a symposium marking the 25th anniversary of the fall of the Berlin Wall, Gorbachev expressed his concern that the world was "on the brink of a new cold war", reports the BBC.
It comes as no surprise that the subject gets so much attention these days. As winter approaches in chronically under-heated European households, one cannot help but think of the chilly season, whether in political terms, or simply climatic.
Nuclear session boycott
Turning up the heat in this rapidly cooling situation, Moscow boycotted last week's Washington DC planning session for the 2016 nuclear security summit. Russia is the biggest possessor of nuclear material, along with the United States, and one of the world's five formally recognised nuclear powers. Its input is crucial to setting an agenda.
The previous summit in a series initiated by Barack Obama in 2010 to prevent nuclear terrorism, took place in The Hague last March when 54 nations attended. Being the only naughty one not to show up at last week's event, Russia was much missed. Patrick Ventrell, a White House spokesman for the National Security Council, said the US regretted Russia's absence. "As far as the US is concerned the door remains open to their joining future such meetings," he said.
The failure to show up at the meeting leaves the West unclear of Russia's intentions for future participation in talks, says the Guardian. Officials were unsure whether Russia meant to boycott the summit itself or was playing tit-for-tat over Western sanctions and disagreements connected to the crisis in Ukraine.
Russian poet Fedor Tyutchev once said: "Russian cannot be understood with the mind alone". Given that, perhaps US and European officials should study Russian literature more closely? Or Russian film at least, such as Andrei Zvyagintsev's latest masterpiece Leviathan currently on release in London.
Monstrous government authorities
Leviathan's portrayal of Russia focuses on internal, rather than external affairs: inspired by a the true story of an incident in Colorado, the film presents a profoundly grim portrayal of one man's fight against monstrous government authorities; a fight he is destined to lose. Incredibly, a film that could hardly be described as sympathetic, let alone sycophantic to Russian bureaucrats, is the country's Oscar submission for best foreign language film, marvels the Guardian. Leviathan, Zvyagintsev's fourth feature, has already won best screenplay in Cannes and, more recently, best film at the BFI London Film Festival. "Its grandeur and themes moved all of us in the same way", said jury president, producer Jeremy Thomas.
Russian audiences won't get to see it until February next year. Perhaps recognition in Hollywood will soften the poignancy of its message for domestic audiences by then? Four Russian (and Soviet films) have won the coveted Oscar statue: War and Peace (1968), Dersu Uzala (1975), Moscow Does Not Believe in Tears (1980) and Burnt by the Sun (1994). Perhaps now the time is ripe for the next golden figure to put on a fur hat and travel to the land of bears, balalaikas and anti–LGBT propaganda laws?
Talking of which, Russia's so-called 'anti-gay laws' have attracted more attention to the country than any film ever did. In this respect, last week's most shocking news was that an interactive iPhone installation in St Petersburg was dismantled after Apple's head Tim Cook officially came out as gay. The iPhone statue, which had been put up nearly two years ago by a group of Russian techonology companies in memory of Apple founder Steve Jobs was promptly removed when the news broke in Russia. ZEFS, the group of companies responsible for it, said the decision was taken "after Cook publicly called for sodomy" and to protect Russian children and scholars from "information promoting denial of traditional family values", reports the Telegraph.
Could it not be the artistic quality of the piece that was found unsatisfactory provoking the removal of the so-called memorial, rather than any legal reasons?
One story that, oddly, did not make the British press, given its obsession with Russia's alleged anti-gay attitudes, is that of the first LGBT wedding, sanctified in St Petersburg not so far from the site of the Apple memorial. The couple was able to register their partnership as one of the newlyweds is a transgender woman in the process of "switching" gender from male to female. Perhaps it could set a precedent and what for now is a one-off may become a trend? And if not, the British press might next be reporting the dismantling of the entire city of St Petersburg for non-compliance with Russia's LGBT law.
The opinion of the writer may not necessarily reflect the position of RBTH.
All rights reserved by Rossiyskaya Gazeta.