French parliamentarians to visit Crimea for meeting with locals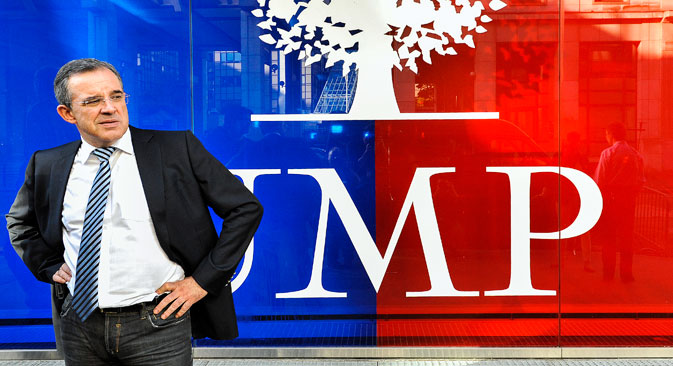 Thierry Mariani: Visit to Crimea is our own initiative. Source: EPA
Delegation will travel to disputed peninsula after Moscow talks.
A group of French parliamentarians has decided to visit Crimea on their own, and this decision has no relation to Paris's official position, says Thierry Mariani, the head of the delegation of French lawmakers planning a trip to Crimea.
"This visit is also our personal initiative rather than the French government's official position," Mariani said in an interview published in the July 22 issue of Kommersant.
"French parliamentarians are free in making decisions. France's foreign policy may be the way it is, but this doesn't prevent some deputies from having their own opinion," he added.
The delegation planning to visit Crimea includes ten lawmakers, including National Assembly members Nicolas Dhuicq and Jacques Myard (members of the national defense and foreign affairs commissions respectively), Senator Yves Pozzo di Borgo (the deputy head of the Senate's foreign affairs commission), members of the Republican right-centrist coalition led by Nicolas Sarkozy, and one delegate each from the centrist and leftwing parliamentary groups, he said.
Mariani said the delegation members can be divided into two groups, i.e. those who "are going to Crimea to look into the situation on the ground, get information and talk to the people" and those "who acknowledge historical facts."
"To us, Crimea's accession is a fait accompli and a definitive event backed by a referendum and consistent with historic reality," he said.
Mariani said the delegation would go to Yalta and Sevastopol from Moscow.
"Our program includes meetings with local authorities, including Crimean State Council Chairman Vladimir Konstantinov, Crimean Council of Ministers head Sergei Aksyonov, and Sevastopol's Governor Sergei Menyailo, and with [ordinary] people. We want to understand how people live there," Mariani said.
Members of the French parliament intending to come to Crimea for a two-day visit on July 23 plan to talk to ordinary residents from Yalta and Sevastopol, and also walk along the seafronts in these cities. On July 24, the French lawmakers will visit Sevastopol, meet with city Governor Sergei Menyailo, and visit a cemetery of French soldiers who died during the Crimean War and the 'Sevastopol Defense of 1854-1855' panorama museum. The delegation will comprise of 16 people, including more than 10 members of the French National Assembly and Senate. Leonid Slutsky, the head of the Russian State Duma committee on ties with CIS countries, will be accompanying the French delegation headed by National Assembly member Thierry Mariani during the visit to Crimea.
All rights reserved by Rossiyskaya Gazeta.