Ukraine issues list of 38 banned Russian books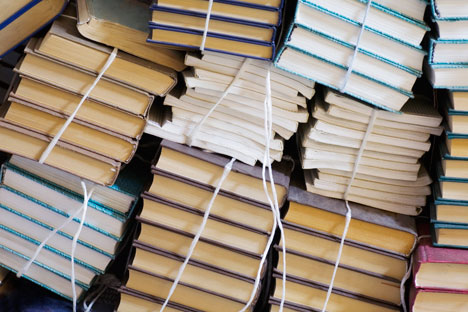 Source: Getty Images/Fotobank
Forbidden books could be used for 'disinformation of Ukrainian citizens,' says Kiev.
A list of Russian books banned from entering Ukraine has been published in Kiev.
"The State Committee for Television and Radio Broadcasting of Ukraine has made a list of 'anti-Ukrainian' publications, the import of which which to custom territory of Ukraine is banned," the TASS news agency quotes the committee's press service as saying.
The list features 38 Russian books, including Eduard Limonov's Kiev Kaput, Ukraine: Chaos and Revolution - the Weapon of the Dollar by Nikolai Starikov, The Whole Truth about the Ukrainian Rebel Army by Andrei Kozlov, and others.
Ukraine's State Fiscal Service has explained the ban by saying that the works in question could serve as "a method for information warfare and the disinformation of Ukrainian citizens."
The entire list of the books was published on the website of the territorial service of the Kirovograd Region, Ukraine.
First published in Russian by Rossiyskaya Gazeta
All rights reserved by Rossiyskaya Gazeta.