Bulgaria closes its airspace for Russian supply flights to Syria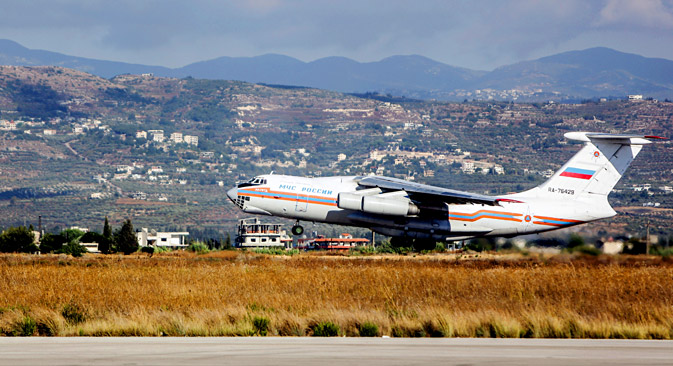 An emergency IL-76 takes off from the Latakia airport, 2013. Source: Andrey Stenin/RIA Novosti
Andrey Stenin/RIA Novosti
Sofia has doubts about cargo, says foreign ministry spokeswoman.
Bulgaria has denied a Russian request to use its airspace for supply flights to Syria due to serious concerns about the cargo on the planes, the Bulgarian foreign ministry's spokeswoman said on Sept.8.
"The Bulgarian foreign ministry has refused flights over Bulgaria of Russian military transport planes en route to Syria," the spokeswoman said, adding that the decision had been taken in the past few days.

"We have enough information that makes us have serious doubts about the cargo of the planes, which is the reason for the refusal," she added.
The Russian foreign ministry declined immediate comment.
The announcement comes a day after a Greek Foreign Ministry official said Athens was "examining" a request from the United States to ban Russian planes from using the country's airspace to deliver military supplies to Syria.
All rights reserved by Rossiyskaya Gazeta.