What is behind Sarkozy's call for cooperation with Russia?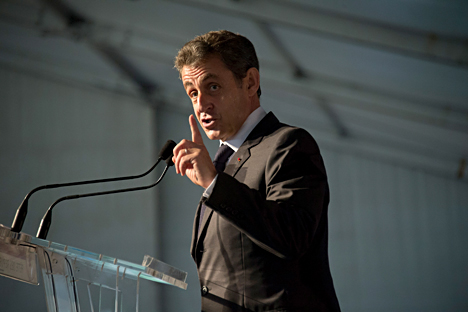 Former French President Nicolas Sarkozy. Source: Getty Images
Getty Images
According to former French President Nicolas Sarkozy, it is necessary to cooperate with Russia in order to resolve the crisis in Syria and win the fight against ISIS militants in the region. RBTH asks experts whether Sarkozy's statement can be taken at face value.
Former French President Nicolas Sarkozy has said that it is necessary to cooperate with Russia in order to deal with the growing threat of Islamic terrorism.
"The creation of conditions for a new Cold War between the West and Russia is a big mistake. We need this country, we need its experience in the fight against terrorism and its participation in resolving the Syrian issue and in countering Islamic State. We need to turn the page of the Cold War with Russia," remarked Sarkozy in an interview with the Le Figaro newspaper.
In turn, Moscow, according to the former master of the Elysee Palace, must demonstrate to the world its desire to help fight Islamic State (ISIS) and settle the crisis in Syria.
Professor Yury Rubinsky, director of the Center of French Studies at the Russian Academy of Sciences, points to the international context in which Sarkozy made his statement. This includes a new round of talks on resolving the Ukrainian crisis and the upcoming UN General Assembly session, in which the issue of fighting ISIS will most likely be raised.
"The fact that Sarkozy has decided to speak now is very logical. He is just defining his position," explained Rubinsky, emphasizing that Sarkozy's statement is basically addressed to France's domestic audience.
"The Russian subject matter is a platform for the competition of two opposing forces in France," meaning the Republicans, headed by Sarkozy, and Marine Le Pen's National Front. According to Rubinsky, in light of the current international context, Sarkozy just found it opportune to "play the Russian card," since his main rival Marine Le Pen stated her position concerning Russia a long time ago.
Pavel Timofeyev, an expert on France and research assistant at the Russian Academy of Sciences, also links Sarkozy's announcement to France's domestic context.
"It is important to understand that the preparation for the 2017 elections in France is already beginning and Sarkozy must reconquer the hearts of the electorate, demonstrating the incompetency of the Socialists, who are governing the country, including their failed foreign policy.
"By saying how important it is to solve the problems in the Middle East (something that Hollande has not been able to do), Sarkozy is trying to make people understand that France must be more active. But he knows that it would be unproductive to ignore Russia's influence in the region."
All rights reserved by Rossiyskaya Gazeta.