Krasnoyarsk in the running for APEC green town project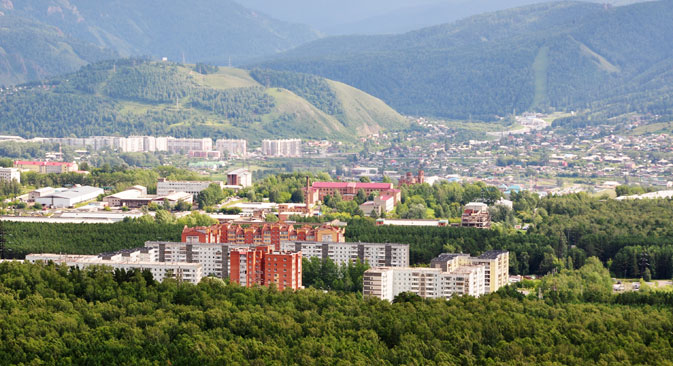 The Siberian city Krasnoyarsk is competing to host the first Low Carbon Model Town. Source: Lori/Legion Media
The Siberian city is competing with Subang Jaya, Malaysia and Mandaue City, Philippines for APEC's Low Carbon Model Town Project. The grouping's energy ministers will select the winner this week.
The city of Krasnoyarsk in Siberia may host the Low Carbon Model Town (LCMT), an initiative of the Asia Pacific Economic Cooperation (APEC) forum. The Russian city is competing with Subang Jaya, Malaysia and Mandaue City, Philippines.
LCMT aims to combine energy-efficient buildings, transport and power systems to create communities that affordably reduce energy use and carbon emissions while creating pleasant living conditions. It is part of APEC's Energy Smart Communities Initiative.
APEC's energy ministers will choose the host of the first LCMT when they meet in Cebu, Philippines on October 12-14. Russia's Energy Minister Alexander Novak will take part in the meeting.
At the meetings in Cebu, APEC's energy ministers will finalize agreements on the implementation of doubling renewable energy capacities by 2030 from 2010 levels and reducing energy intensity by 45 percent by 2035 from 2005 levels, according to Xinhua.
"The intention of the APEC Low Carbon Model Town project is to provide real-life model towns that will be viewed as good examples of low carbon town development planning," said Shinichi Kihara, Director of International Affairs Division, Agency for Natural Resources and Energy, Ministry of Economy, Trade and Industry in Japan, who is managing the multi-year APEC project. "These towns will last for many decades and be open for anyone to see."
Several cities such as Da Nang, Vietnam, Tianjin, China and Thailand's Samui Island were in the running to be chosen as the first LCMT, but the nominees were narrowed down to three.
The chosen city will receive technical assistance in the form of a feasibility study in determining ways to implement low carbon plans.
Krasnoyarsk is the third largest city in Siberia and has a population of just over a million. The city is a major junction of the Trans-Siberian railway and is known as a center of aluminum production.
The 2015 APEC summit will be held in Manila on November 18-19. Russian President Vladimir Putin will also hold standalone talks with his Philippine counterpart Benigno "Noynoy" Aquino III after the summit.
All rights reserved by Rossiyskaya Gazeta.