Kremlin denies supporting protests in Montenegro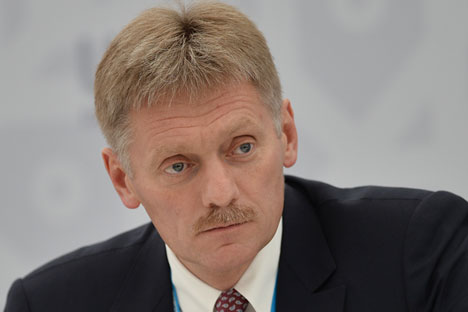 Kremlin press secretary Dmitry Peskov
Ria Novosti/Vladimir Astapkovich
Kremlin sees Montenegrin claims as demonization example
The Kremlin has called strange the allegations of the Montenegrin prime minister of Russian involvement in opposition protests and said it is expecting common sense to triumph.
"Of course, it is a well-known amusement of many states to search for the devil everywhere and to continue demonizing Russia. But we still hope that common sense will win and sober assessments will prevail," Kremlin press secretary Dmitry Peskov told reporters.
He thus commented on a statement by the Montenegrin prime minister who pointed the finger at Russia as the alleged organizer of opposition protests in the country.
"True, if I am not mistaken, such statements were made last week and quoted by the media, but we actually feel about them the same way as you do. You have said that these are rather strange statements," Peskov said.
Late last week Montenegrin Prime Minister Milo Dukanovic accused Russia of backing anti-governmental protests of the opposition in the country. In his opinion, Moscow was trying to stop Podgorica's advancement towards NATO.
All rights reserved by Rossiyskaya Gazeta.