Poroshenko gives positive marks to local election outcome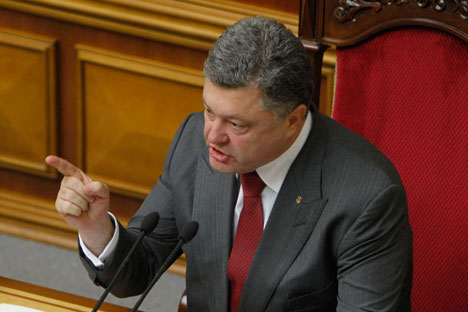 Ukrainian President Petro Poroshenko
Reuters
The elections didn't cause political division of the country, he said
Ukrainian President Petro Poroshenko said the local elections held on Oct. 25 did not cause political division of the country.
"A revanche of the undemocratic forces, which they scared us with, has not taken place. I am again thankful for the responsible choice made by the people of Ukraine, who have now supported the democratic forces and reforms," the president said after meeting with U.S. Secretary of Commerce Penny Pritzker in Kiev on Oct. 26.
Poroshenko reiterated that "Ukraine was not divided, Russia's attempt to create a pro-Russian fifth column here has failed".
All rights reserved by Rossiyskaya Gazeta.