Lavrov: Russia is ready for resumption of contacts with NATO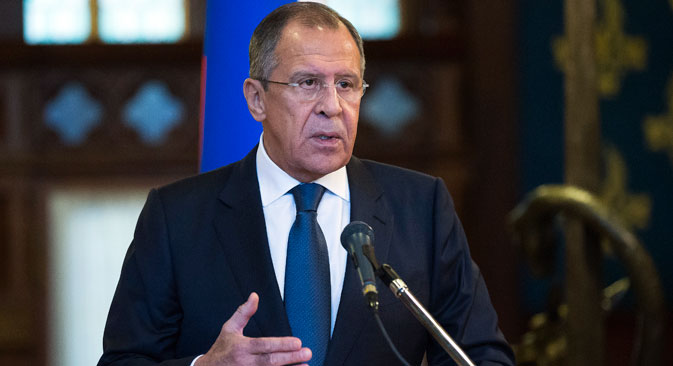 Russian Foreign Minister Sergey Lavrov.
AP
"We have accumulated very many questions to NATO", Lavrov said
Russia is ready to resume contacts with NATO in the NATO-Russia Council, Russian Foreign Minister Sergei Lavrov said on Dec. 2.
"If Mr Stoltenberg comes up with such initiative now, we will come together, see and listen what our colleagues in NATO have to say to us," he said, commenting on the statement by NATO Secretary General Jens Stoltenberg on the possible convocation of the NATO-Russia Council at the level of permanent representatives.
"We have accumulated very many questions to NATO, including about the violations of the agreements that existed under the NATO-Russia Council, and therefore we have something to talk about," Lavrov said.
Lavrov also said that Russia "has never refused to work in this format."
"The main thing is to prevent deviations from the key principle that underlies our relations with NATO, the principle of equal, indivisible security, when no one in Europe and the Atlantic should strengthen his security by hurting the safety of others," the Russian minister said.
All rights reserved by Rossiyskaya Gazeta.