Minsk agreements key to resolving Ukraine crisis - China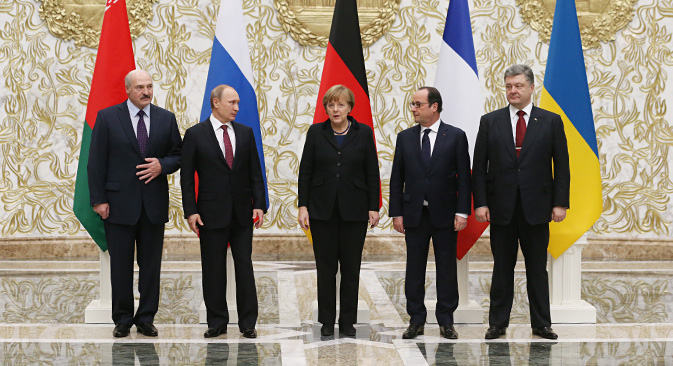 The meeting of the French, German, Russian and Ukrainian leaders in the Belarusian capital Minsk, February 11, 2015.
Kontantin Zavrazhin / RG
Beijing calls for active dialogue between concerned parties.
The Chinese Foreign Ministry has called on all parties involved in the Ukraine crisis to execute the Minsk agreements.
"We hope that the parties can fully execute the agreements reached in Minsk, and to move towards a political settlement, and remain committed to the improvement and development of relations with each other," Chinese Foreign Ministry spokesman Hong Lei said at a press conference on Dec. 22.
China has refused to support sanctions imposed on Russia by the U.S. and European Union over Moscow's alleged role in backing separatists in eastern Ukraine.
All rights reserved by Rossiyskaya Gazeta.