French foreign minister: Sanctions 'harm' both Russia and Europe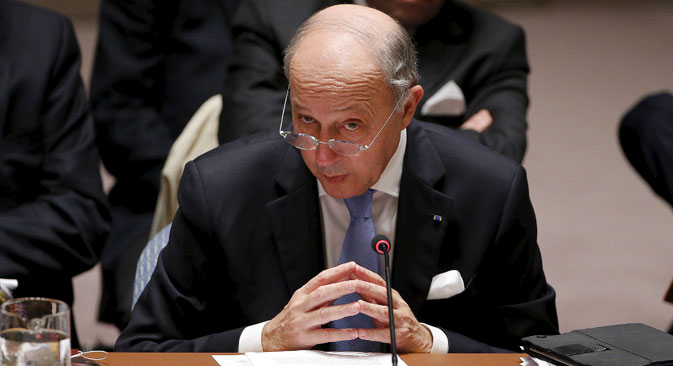 French Foreign Minister Laurent Fabius.
Reuters
Fabius ties Russia sanctions relief to implementation of Minsk agreements
French Foreign Minister Laurent Fabius has expressed hope for implementation of the Minsk agreements, which he said should lead to the lifting of the sanctions that "harm" both Russia and Europe.
"We hope the Minsk agreements will be honored. We are working to get Russia and Ukraine to honor these agreements. When we make progress in this area, the sanctions will be lifted," Fabius said on Jan. 28, responding to a question posed by the Russian-language service of International French Radio (RFI).
"Sanctions are not a goal in themselves. They harm Russia, France, Europe," the minister said.
"Russia is making efforts aimed at implementing the Minsk agreements, but what also needs to be done is, on the one hand, to hold elections in eastern Ukraine; on the other, the border between Russia and Ukraine should be freed and the relations between the countries normalized," the French foreign minister said.
During his Moscow visit last Sunday French Economy Minister Emmanuel Macron said that France hopes the anti-Russian sanctions will be lifted "this summer," the radio service said.
All rights reserved by Rossiyskaya Gazeta.