Paris confirms support for lifting sanctions against Russia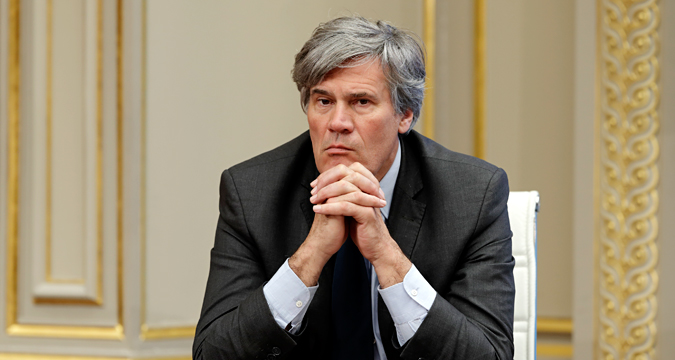 French Agriculture Minister and government spokesman Stephane Le Foll.
Reuters
But decision can only be made by Brussels, adds French Agriculture Minister.
French President Francois Hollande and the country's government are ready to cancel the economic sanctions against Russia in exchange for the annulation of the Russian embargo on EU food imports, according to French Minister of Agriculture Stéphane Le Foll.
"Of course, I want the sanctions to be canceled very much. The president of France wants it and the government shares this point of view as well," the Russian business daily RBK cites Le Foll as saying in an interview with the Le Monde newspaper and the Europe 1 TV channel.
Le Foll underlined that he had discussed with Russian officials the possibility of lifting the food embargo, imposed by Moscow in summer 2014 in response to a raft of sanctions placed on Russia by the EU over its role in the Ukraine crisis. The French economics minister had done the same, he added.
"We have done everything to have the restrictions canceled," said Le Foll, pointing out however that his ministry has no ability to take a final decision – that power lies solely with Brussels.
Earlier, during the World Economic Forum in Davos in Switzerland, U. S. Secretary of State John Kerry made it clear that sanctions against Russia could be lifted only in the case that Russia strictly adheres to its promise to fulfil the Minsk agreements on the settlement of the conflict in eastern Ukraine.
" I believe that, with effort and with bona-fide legitimate intent to solve the problem on both sides, it is possible in these next months to find those Minsk agreements implemented and to get to a place where sanctions can be appropriately, because of the full implementation, removed," said Kerry.
Based on materials from RBK Daily, Izvestia and Reuters.
All rights reserved by Rossiyskaya Gazeta.