European Parliament reveals conditions for lifting sanctions against Russia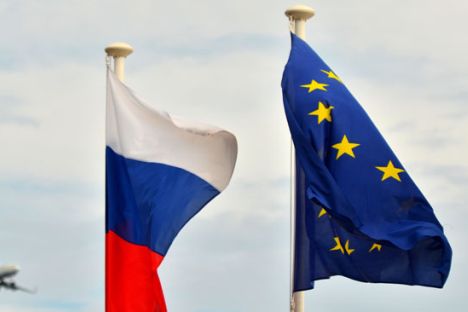 The European Parliament has called upon the European Council to maintain sanctions relating to Crimea.
RIA Novosti
A new resolution passed by the EU body makes it clear that economic restrictions against Russia will remain in place until Crimea is returned to Ukrainian rule.
The European Parliament has adopted a resolution explicitly linking the lifting of EU sanctions against Russia with the return of Crimea to Ukraine.
A resolution published on the parliament's official website on Feb. 4 makes clear that the restoration of "Ukrainian control over the peninsula" is a vital condition for the withdrawal of economic restrictions against Moscow, initially introduced following Russia's takeover of Crimea in March 2014.
In the resolution, members of the parliament call the return of Crimea to Ukraine one of "the prerequisites" for re-establishing cooperative relations with Russia, "including the suspension of related sanctions."
The European Parliament has called upon the European Council to maintain sanctions relating to Crimea (to prohibit imports originating from Crimea, investment, trade and services in Crimea) until "the completion of Crimea's full reintegration into the legal order of Ukraine."
Deputies also condemned "the unprecedented levels" of human rights abuses allegedly perpetrated against Crimean residents, most notably Crimean Tatars. According to the EU Parliament, Russian rule has seen restrictions on freedom of expression and peaceful assembly on the peninsula.
In the text of the resolution the European Parliament also noted that it welcomes the Ukrainian initiative to establish an international negotiation mechanism on the reestablishment of Ukrainian sovereignty over Crimea in the "Geneva plus" format, which will feature the participation of EU nations, the U.S., Ukraine and Russia.
In January, French Economy, Industry and Digital Economy Minister Emmanuel Macron said that he hoped that sanctions against Russia would be lifted by summer 2016 if Moscow fulfills the conditions of the Minsk Agreements, the peace accord on resolving the conflict in eastern Ukraine.
The same conditions were named by U.S. Secretary of State John Kerry during the recent World Economic Forum in Davos, Switzerland.
The Minsk Agreements envisage a full ceasefire, the withdrawal of heavy weapons, and constitutional reform in Ukraine, the holding of local elections in the Donetsk and Lugansk regions, and the transfer of full control over the border with Russia back to Ukraine.
First published in Russian in RBK Daily
All rights reserved by Rossiyskaya Gazeta.