Turkish promise to 'defend' Aleppo may lead to direct conflict with Russia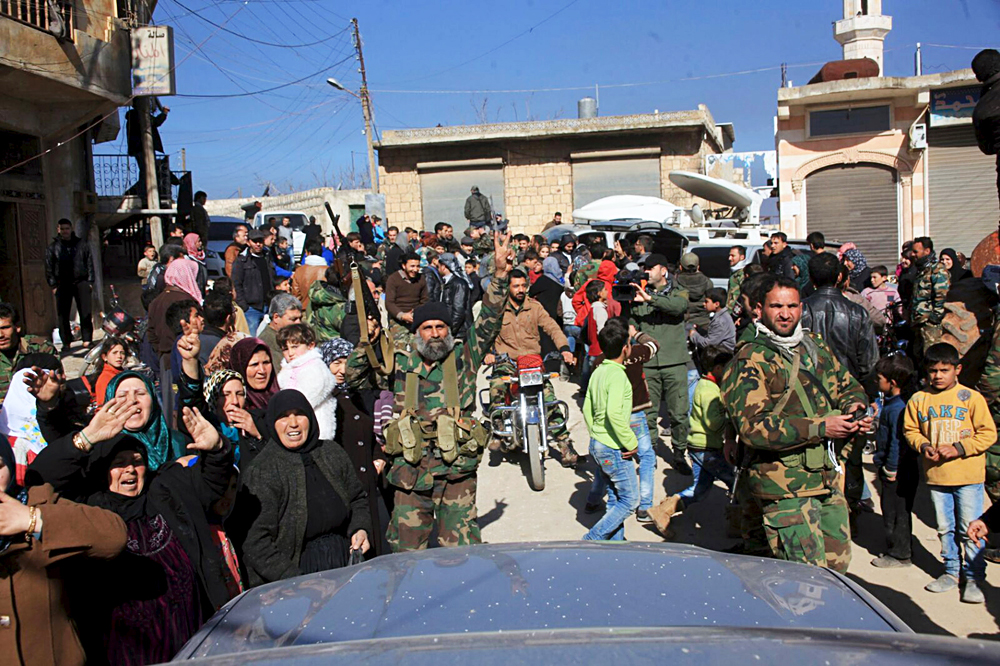 Residents of Nubul and al-Zahraa, along with forces loyal to Syria's President Bashar al-Assad, celebrate after the siege of their towns was broken, northern Aleppo countryside, Syria, in this handout picture provided by SANA on Feb.y 4, 2016.
Reuters
Russian analysts believe that Turkish Prime Minister Ahmet Davutoglu's promise to defend the militant-controlled Syrian city of Aleppo may be the beginning of air support for Assad's opponents or even a full-fledged invasion.
Turkish Prime Minister Ahmet Davutoglu has stated that his country intends to "defend" the Syrian city of Aleppo (the country's second-largest city, located 40-50 kilometers from the Turkish border) from the advancing Syrian government forces, which with the aid of Russia's air force have begun liberating the city from militants opposed to Syrian leader Bashar al-Assad.
"We will return our historical debt," announced Davutoglu. "At one time, our brothers from Aleppo defended our cities of Sanliurfa, Gaziantep, Kahramanmaras [during WWI], now we will defend the heroic Aleppo. All of Turkey stands behind its defenders," RIA Novosti cites Davutoglu's as saying on Feb. 9.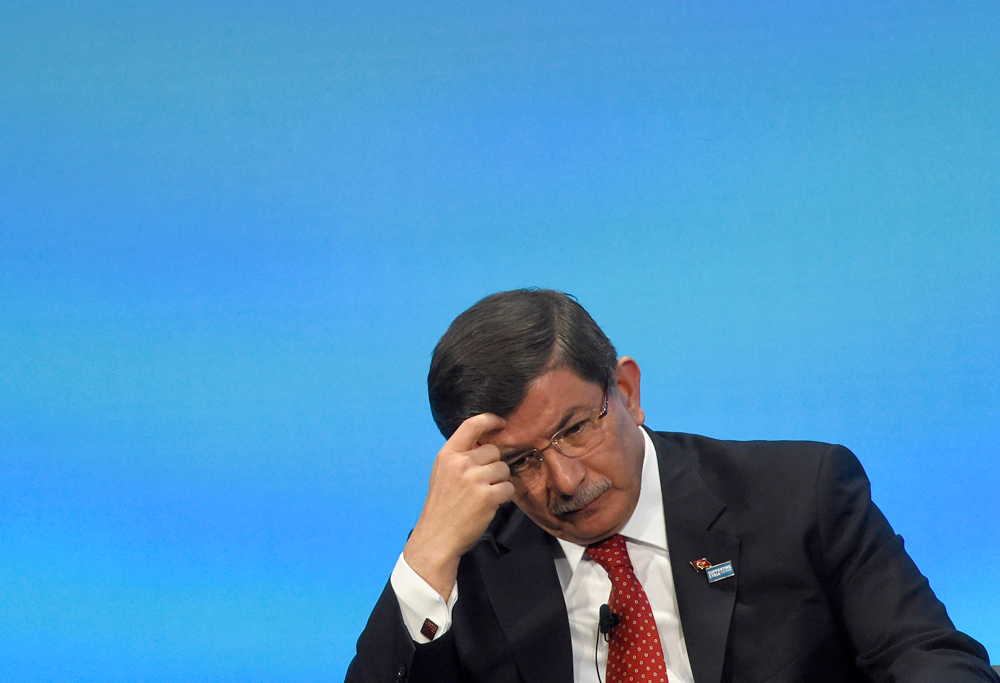 Turkish Prime Minister Ahmet Davutoglu. Source: Reuters
The city has partially been liberated by the Syrian army and militias loyal to Assad. Turkey, it seems, intends to defend groups associated with the Free Syrian Army or the Islamist Ahrar ash-Sham group and the Al-Nusra Front.
A closed border is not in Turkey's interests
Last week the Syrian army cut off the main supply routes from Turkey being used by anti-Assad forces in the north of the Aleppo Governorate. Afterwards, the army, with support from the militias and the Russian and Syrian air forces, was able to break through the four-year blockade of Nubl and Al-Zahraa, where about 70,000 people were under siege.
Syrian government forces have since continued their advance north towards Turkish territory. Their aim is to restore full control of the border, from which the militants regularly receive reinforcements in the form of technology and human force.
Major-General Igor Konashenkov, official representative of the Russian Defense Ministry, recently stated that there are serious reasons to suspect Turkey of preparing for a military invasion of Syria. Turkish President Recep Tayyip Erdogan called this statement "ludicrous," but Davutoglu's promises have prompted Russia to be vigilant.
According to official data, by the end of 2015 Turkey's Defense Ministry staff numbered 630,000, with 412,000 of them military personnel. In terms of size, the Turkish army is NATO's second-largest after that of the U.S.
Turkey has deployed its Second Army on the Syrian and Iraqi borders, with a command post in the Turkish-Kurdish city of Malatya. Moreover, Turkish forces based in Northern Cyprus (which include two mechanized divisions, a tank brigade and a special forces unit) are also relatively close to the possible theater of military activity.
Ankara may decide to use force
Konstantin Sivkov, vice president of the Moscow-based Academy of Geopolitical Problems, believes that Turkey is capable, if nothing else, of providing air support for Assad's opponents. This would become a problem for Russia, which would then find it necessary to repel such strikes and unleash an attack on the Turkish air force.
"But the Turks are also very capable of starting a ground operation, which according to international law, will be considered an act of aggression against Syria," explained Sivkov.
In his words, this would result in a war with Russia, forcing NATO to decide whether or not to side with Turkey. Such a scenario will raise the question of NATO being involved in a direct military clash with Russia, which possesses a nuclear arsenal.
'The official Syrian government will decide'
Retired Colonel Viktor Murakhovsky, a military expert and editor-in-chief of the military magazine Arsenal Otechestva, insists that any Turkish incursion into Syrian territory will be an act of aggression. Consequently, the UN Security Council will be forced to convene immediately, with Russia and China bound to take a firm stance against such a development.
"Concerning the Russian air force, we are not fighting with Turkey. It will be the official Syrian government to decide what to do in this case, how to counter such an act," said Murakhovsky.
First published in Russian in Vzglyad.
Subscribe and get RBTH best stories every Wednesday
All rights reserved by Rossiyskaya Gazeta.