North Korea beats Russia to title of United States' 'greatest enemy'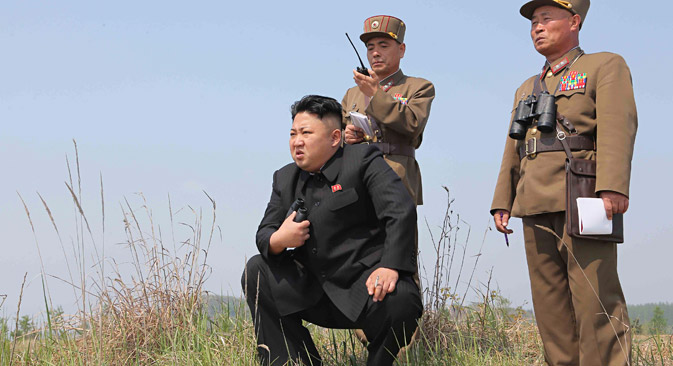 North Korean leader Kim Jong Un.Source:
Reuters
According to the latest Gallup survey, 16 percent of Americans name North Korea the United States' "greatest enemy," with Russia in second place. In 2015, Russia topped the list.
According to research carried out by pollster Gallup, North Korea is the country seen by most Americans as the United States' "greatest enemy" in 2016, moving ahead of Russia in the list.
Russia topped the "greatest enemy" list in 2015, though even then just 18 percent of Americans gave Moscow this role.
But this year North Korea scored the most number of votes – 16 percent. Russia's rating declined by 3 percent, with 15 percent of Americans viewing it as the United States' greatest enemy.
Gallup notes that "a series of events pitting the U.S. and Russia against each other has soured the relationship." A total of 86 percent of Americans see Russia's military power as either an important (47 percent) or a critical threat (39 percent), with only 30 percent expressing a favourable view of Russia.
Iran and China placed only the fourth and fifth places with 14 and 12 percent relatively. At least 5 percent of Americans named the Islamic State group as the top threat.
First published in Russian in RBC Daily.
All rights reserved by Rossiyskaya Gazeta.