Putin announces withdrawal of Russian troops from Syria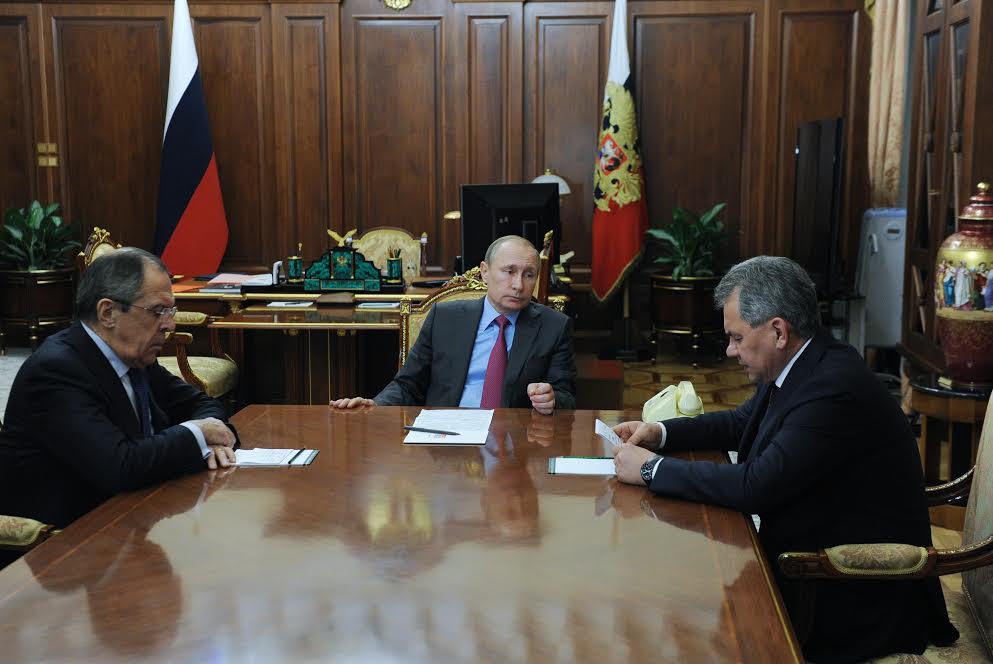 Russian president says that the main tasks have been accomplished.
Russian President Vladimir Putin held a telephone conversation with Syrian President Bashar al-Assad at the initiative of the Russian side, the Kremlin press service reported on Monday.
"The Russian president said that the principled tasks, which were set for the Russian Armed Forces in Syria, are accomplished. It was agreed to withdraw the main part the aviation group of the Russian Aerospace Forces. At the same time, the Russian side will preserve a flight operations facility on the Syrian territory to control the observation of the regime of the cessation of hostilities," the statement reads.
Al-Assad noted professionalism, valor and heroism of soldiers and officers of the Russian Armed Forces, who participated in the hostilities, and expressed deep gratitude to Russia for a large-scale aid in fighting terrorism and the humanitarian aid, which is being provided to civilians.
The Syrian leader underlined the readiness for the soonest establishment of the political process in the country. He said he hopes that the full-format talks between the Syrian government and opposition representatives, which are beginning in Geneva under the United Nations aegis, will bring concrete results.
Russian Defense Minister Sergei Shoigu said to the Interfax news agency that an important turning point has been achieved in the fight against terrorists in Syria.
"In general, with the support from our aviation, the Syrian troops have liberated 400 populated areas and more than 10,000 square kilometers of territory. [...] The number of the organizations currently engaged in this work as a result of the negotiating process is 42. In addition, the number of the residential communities that have joined the ceasefire regime is more than 40 now," Shoigu said during his meeting with Russian president Vladimir Putin.
All rights reserved by Rossiyskaya Gazeta.