Super Tuesday 2.0: Is Trump already home and dry?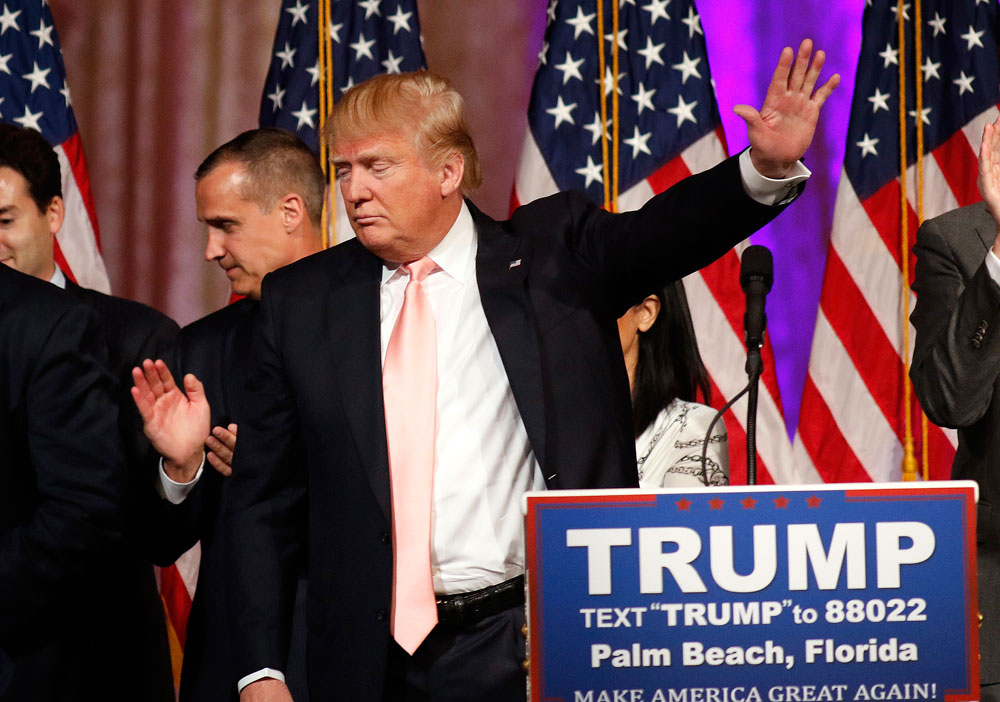 Republican U.S. presidential candidate Donald Trump during a news conference held at his Mar-A-Lago Club, in Palm Beach, Florida.
Reuters
On March 15 primaries for the Republican and Democratic presidential nominations were held in five more U.S. states. Russians observed with interest on their TVs the clashes between Trump's advocates and opponents, while the heated passions in America also did not leave Russia's newspapers indifferent.
Clinton's 'little green men' and the eccentric Trump
The main thing for the opponents of populist Trump is to try and stop him now, writes the news agency RIA Novosti. The campaign against the billionaire has already spilled out onto the streets: Demonstrations were held in St. Louis and Chicago against the eccentric candidate. "How else did he want it? Just like in a war."
Meanwhile, Trump frequently has electoral programs that are similar to those of the Democrats, but he manages to surprise the voters much more often, meaning his competitors must think of new unexpected moves.
For example, Hillary Clinton's electoral headquarters have promised to declassify information about UFOs in the event she is elected president.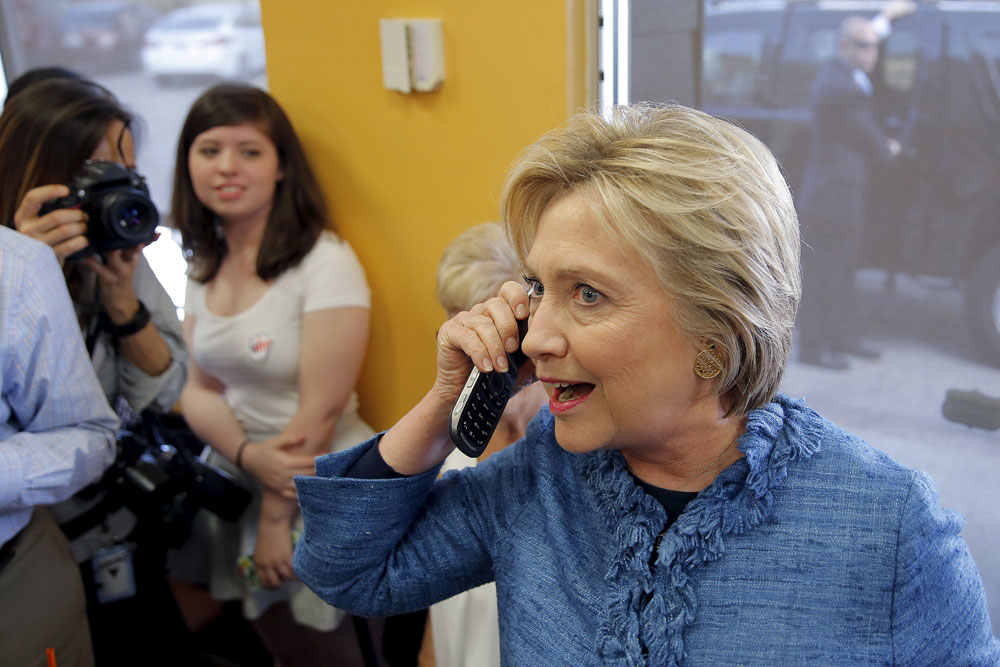 Democratic U.S. Presidential candidate Hillary Clintonat a Dunkin' Donuts coffee shop during a campaign stop in West Palm Beach, Florida. Source: Reuters
In any case, each candidate is now trying to use all possible ways to influence potential voters, employing material and earthly values (primarily investors' wallets), unlikely extra-terrestrial contacts (more precisely – the possibility of communication with them) and virtual internet technologies to sway American minds.
Trump loses his shine in second Super Tuesday primaries
Billionaire Donald Trump obtained a not-so-confident victory at the second Super Tuesday primaries, writes online newspaper Gazeta.ru. However, his victory in Florida has forced rival Marco Rubio to abandon the game. Rubio called on Americans "not to panic and not to be disillusioned."
According to Russian-American writer Kim Palchikoff, the eccentric billionaire has been able to understand the mood of many Americans.
"In America there are many white poor people who still have not gotten out of the 2008 crisis. They are poorly educated, they are angry with the government, with Obama, with Afro-Americans, with Mexicans, with everyone who doesn't resemble them. Trump pours fuel into this fire," Palchikoff told Gazeta.ru.
'Those who have been banking on Rubio could be panicking'
"Many Republicans, especially the older Republicans from the Republican establishment, don't want to see Trump president. For them this is a very serious threat. And those have been banking on Rubio as opposition to Trump could well be panicking," Ivan Kurilla, professor at the European University in St. Petersburg, told the Kommersant FM radio station in an interview.
"In all likelihood, Hillary Clinton will be advanced. There are no intrigues here," Kurilla said, commenting on Clinton's performance.
On the subject of Trump's rival Ted Cruz, Kurilla remarked that if nominated for the Republican ticket, he would become the first Spanish-American candidate, "which will also be a big step, a new achievement in the campaign."
Victory almost a foregone conclusion for Clinton
"Victory for Clinton may appear tortured but it is almost inevitable," writes the Rossiyskaya Gazeta daily.
"The problem for her is that Sanders has no intention of quitting the struggle and his campaign is beating all records in terms of attracting ordinary voters, leaving behind even Clinton's streamlined electoral machine. And she will actually need the money in her fight against Trump."
The next democratic and republican primaries will take place on March 22 in Arizona and Utah.
All rights reserved by Rossiyskaya Gazeta.