United States to beef up its missile defense systems in Europe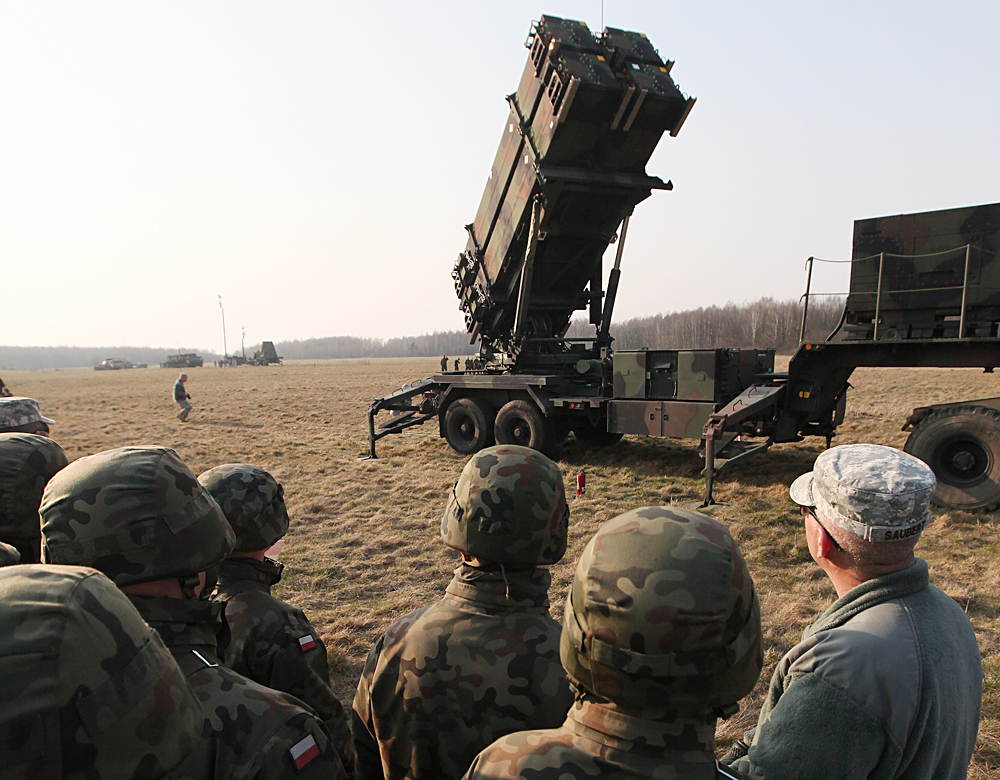 U.S. troops from 5th Battalion of the 7th Air Defense Regiment are seen at a test range in Sochaczew, Poland, March 21, 2015 as part of joint exercise with Poland's troops.
AP
Russian analysts claim that Washington is using the "Russian threat" as an excuse to promote its weapons systems in the region.
The Pentagon has started taking steps to expand its missile defense systems in Europe. The move comes against the backdrop of years of mutual accusations between the U.S. and Russia of violating the Intermediate-Range Nuclear Forces (INF) Treaty that envisages their gradual reduction.
"In light of Russia's INF Treaty violation … we are developing and implementing a strategy to address Russian military actions that includes modifying and expanding air defense systems to deny Russia offensive capabilities," said U.S. Principal Deputy Under Secretary of Defense for Policy Brian P. McKeon, addressing the Senate Armed Services Committee on April 13.
According to Viktor Litovkin, a TASS news agency military observer and former member of the Russian Military-Industrial Commission, the United States' actions are aimed at promoting and "imposing" its weapons systems on Europe.
"Washington keeps scaring the region with a Russian threat and promoting its weapons systems to [NATO] countries. This means money for the U.S. budget and additional levers for putting political pressure," he said.
Litovkin went on to add that the Americans are planning to supply Europe with an equivalent of the Russian S-300 surface-to-air missile system, the Patriot PAC-3.
"This system will complement the missile defense systems being deployed in Poland and Romania," he said.
U.S. accusations
The Pentagon claims that Moscow's R-500 cruise missiles, supplied for the Iskander-M missile system, are capable of hitting targets at a distance of over 500 km (300 miles), which makes them fall under the restrictions envisaged in the INF Treaty.
It also says that the new RS-26 Rubezh intercontinental ballistic missile violates the INF Treaty as well because it can be used against targets within a range of 5,500 km (3,400 miles).
Moscow rejects these accusations, adding that it cannot give a detailed reply to them because Washington has not provided it with any documented evidence or communications on this issue.
"All they say is: 'You had a missile test; you know what we mean.' But this is not a very serious conversation," Russian Foreign Minister Sergei Lavrov said at a news conference in June 2015.
The Russian Foreign Ministry insists that the country's senior military and political leadership continue to be open to bilateral work on INF issues.
Yet Russia says it has not received any official communications from the U.S. on this matter and in late 2015 Washington announced that it may introduce new economic sanctions against Moscow over violations of the INF Treaty.
Moscow's position
Moscow is concerned that the U.S. anti-ballistic missile system in Eastern Europe will be transformed from a defensive into an offensive one, which automatically will bring it into breach of the INF Treaty, says Alexander Khramchikhin, deputy head of the Moscow-based Institute of Political and Military Analysis.
"U.S. missile systems can be upgraded to deploy cruise missiles in launch silos," he explained. In particular, launch facilities for Standard SM-3 interceptor missiles can be used to launch Tomahawk strategic cruise missiles.
"Russia says that the INF Treaty also covers the target missiles being developed in the U.S. to test its missile defense systems. In effect, these are medium-range missiles just without warheads. However, the Americans do not accept that," said Khramchikhin.
In the opinion of Russian experts, the INF Treaty should also cover U.S. combat drones since their technical and tactical characteristics are equivalent to those of land-based cruise missiles, which fall under the treaty.
Should the treaty be terminated?
And yet, despite mutual disagreements, Moscow and Washington declare their commitment to further joint work on the INF Treaty.
"We are open to an honest, specific but not empty dialogue to remove any concerns," Lavrov told journalists in June 2015. The White House also supports the idea of the need to preserve this treaty between the two countries.
Subscribe to get the hand picked best stories every week
All rights reserved by Rossiyskaya Gazeta.