'Immortal Regiment' to march through London on May 9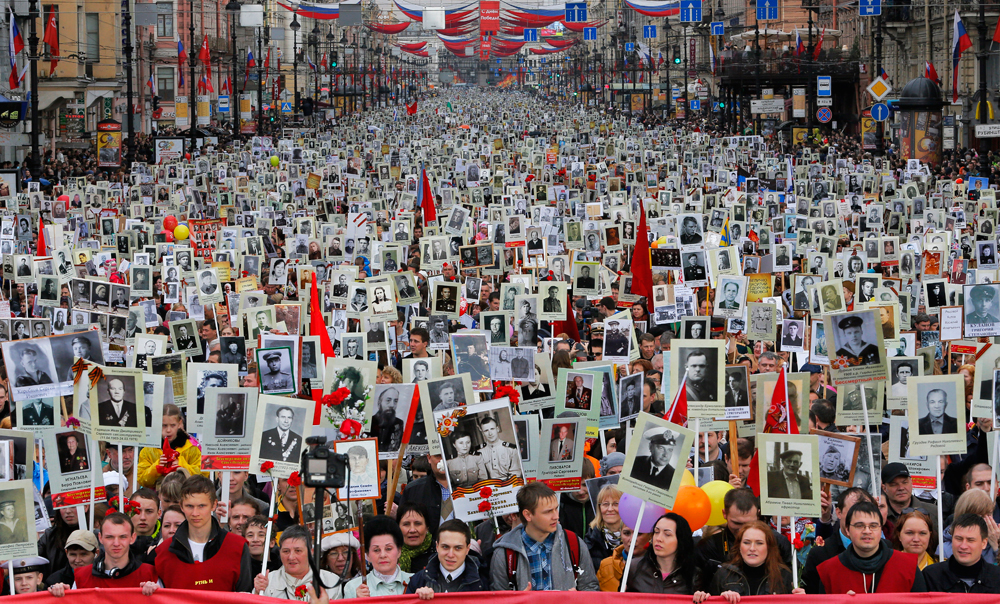 A procession of the relatives of those who fought in World War Two will commemorate the triumph over Nazi Germany on what is celebrated in Russia as Victory Day.
The march of the Immortal Regiment in Moscow. Source: AP
A so-called 'immortal regiment' will march across London on May 9 in honor of the veterans of the Second World War.
Participants in the procession, which will start at 2:30 p.m. on what is celebrated as Victory Day in Russia, will carry photographs of their relatives who took part in World War Two.
Starting from the North Terrace of Trafalgar Square, just outside The National Gallery, the "regiment" will walk to Old Palace Yard via Whitehall, Downing Street, Parliament Square and Westminster Abbey.
The Immortal Regiment is a public non-profit organization, created on a voluntary basis with the aim of "immortalizing" the memory of home front workers, partisans and members of the resistance, concentration camp prisoners, survivors of the Siege of Leningrad and children of war.
The Immortal Regiment brings together people of all ages, social groups and political beliefs. Anyone can carry on the memory of war veterans and enroll to participate in the march to honor the memory of those who earned the hard-won victory in 1945.
Last year, on the 70th anniversary of the Allied victory in WWII, more than 1 million people took part in the event in Moscow, and up to 12 million across Russia.
Participants marched along the streets of cities around the country bearing portraits of their ancestors who were killed or participated in the war.
Find more information on Facebook.
All rights reserved by Rossiyskaya Gazeta.