Ukrainian man submits petition to make Crimea an island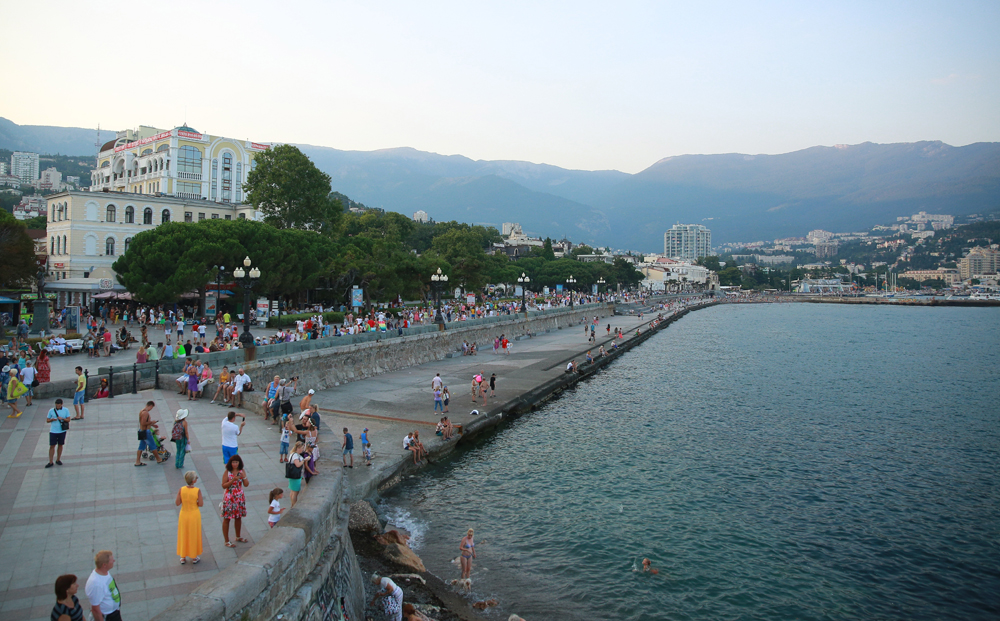 The city of Yalta, Crimea, March 2016.
Vladimir Smirnov/TASS
A novel petition submitted to the Ukrainian government website proposes cutting the peninsula off from the mainland by digging a canal. However, the proposal is unlikely to be discussed by parliament.
A Ukrainian man has submitted a petition outlining an initiative to separate Crimea from the Ukrainian mainland with a canal in order to intensify the "blockade" of the peninsula to the website of Ukrainian President Petro Poroshenko.
"Now it is necessary to make all efforts to intensify the blockade - to isolate the Crimean peninsula from the mainland with the help of an artificial canal running across the isthmus," reads the petition.
The document also proposes to use the canal for quick sea communication between the Sea of Azov and the Black Sea so that vessels serving the port of Mariupol can enter international waters and avoid the Kerch Strait.
It is made clear that the presence of the artificial canal would exclude the supply of fresh water and the unhindered flow of goods to Crimean residents.
However, as of May 11, 2016 the petition, which was submitted on May 5, has so far gathered only 53 of the 25,000 signatures required in order for it to be debated by Ukrainian parliament.
Petitions submitted to the Ukrainian presidential website have three months to reach the target number of signatures.
Earlier, a document supporting democracy and stability in Ukraine was presented to U.S. Congress by Democrat Eliot Engel and Republican Adam Kinzinger.
The bill includes strengthening surveillance of banks, expanding the Magnitsky List (against numerous Russian officials implicated in fraud and human rights abuses) and refusing to recognize Russia's annexation of Crimea.
First published in Russian in Kommersant.
All rights reserved by Rossiyskaya Gazeta.