New Austrian president has Russian roots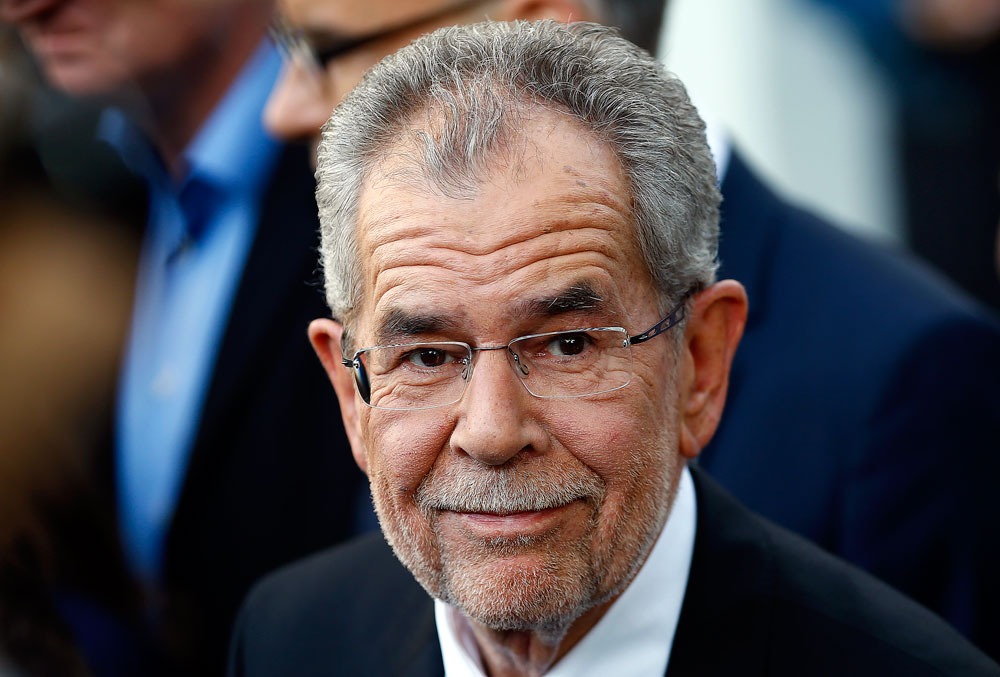 Left-wing independent candidate Alexander Van der Bellen smiles after winning Austrian presidential election in Vienna.
Reuters
President-elect's father spent early years near Pskov.
Former Green Party leader Alexander Van der Bellen won Austria's presidential election with 50.2 percent of the vote.
Van der Bellen is the first president with Russian roots in Austria's history, the Russian news agency TASS reports. He was born in Vienna in 1944. His paternal relatives moved from Holland to Russia at the end of the 17th century and lived in the Pskov province. Before the February Revolution in 1917 his grandfather led the Pskov provincial council, which was in charge of local self-government matters. From March to July 1917 he was in charge of the Pskov province following an appointment by the Provisional Government.
Until 1919, the family lived in the Pskov Region, where they had estates before immigrating to Estonia in the West. They took their seven children with them, including son Alexander (born October 8, 1898), the father of Austria's new president-elect.
All rights reserved by Rossiyskaya Gazeta.