What has Russia become for Germany: Rival, partner or challenge?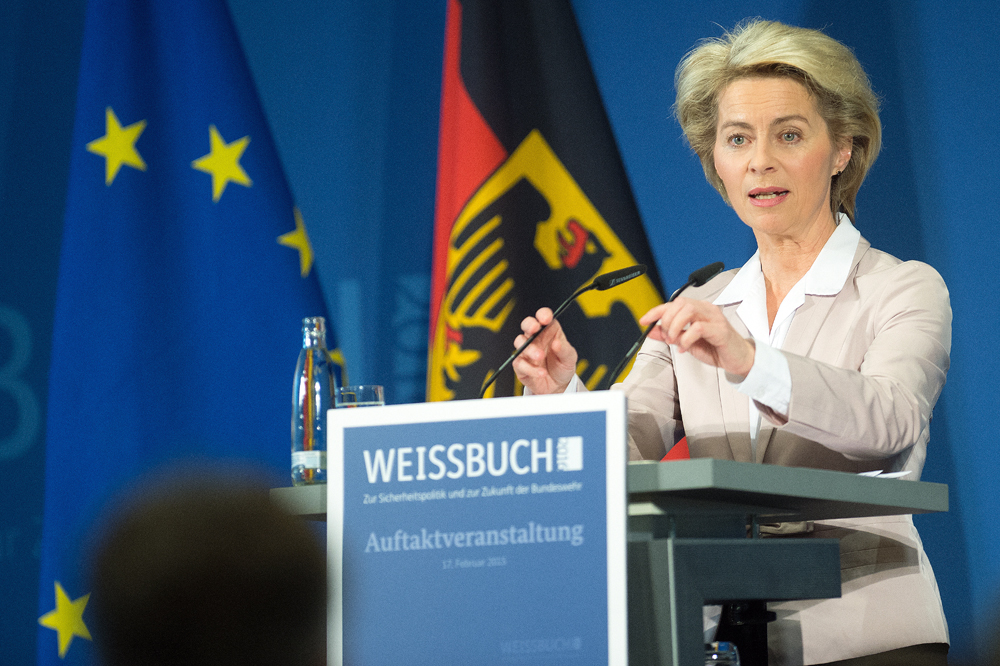 New edition of the 'white book' defined Russia as opponent, writes Die Welt.
DPA / Vostock-photo
A new draft of Germany's "white book," the country's security doctrine, has ruffled feathers in Russia over the description of Moscow as a rival instead of a partner. Opinions vary drastically: Some say this is "absolutely no sign of confrontation," while others believe Berlin is embarking on a strategy of "military antagonism" with Moscow.
The traditionally solid relations between Russia and Germany took a turn in an uncertain new direction last week following a report in German newspaper Die Welt on June 4 that German ministries are preparing a new "white book" – the document in which the country's official security doctrine is outlined.
The document states that Russia is no longer "a priority partner," as is written in the 2006 edition, but now is Germany's rival.
The change in approach is due to Moscow's "violent securing of its interests" in Crimea and eastern Ukraine, its "violation of international law" and the "unilateral change of borders."
"Without a fundamental change in course, in the foreseeable future Russia will be a security challenge for our continent," the document stresses. But how serious is this change in Germany's relation to Russia?
'Regret and concern'
The Kremlin was quick to respond to the information found in the White Book, stating that the apparent change in Germany's stance toward Russia engenders "regret and concern."
"Such a position can surely lead to some kind of confrontational actions, which will not help promote mutual trust and cooperation," said Russian presidential press secretary Dmitry Peskov.
Since Russia places a high value on maintaining good relations with Germany, relations that some experts believe have been "essential" since the end of the 1960s, the judgments expressed in the "white book" could not have failed to upset the Kremlin.
However, Germany itself has called on Russia not to rush to conclusions. German Ambassador to Russia Rüdiger von Fritsch emphasized that the White Book still has not been published.
"Let's not pay attention to propaganda," said the ambassador, not explaining, however, whose propaganda he was talking about. German Defense Minister Ursula von der Leyen was more precise. In her words: The new doctrine will not contain the words "rival" or "enemy." Concerning Moscow, Berlin is "faced with a challenge."
A shift towards Atlanticism
Some Russian experts have been calling on everyone not to dramatize Die Welt's report. Vladislav Belov, head of the Center for German Studies at the Institute of Europe, remarked that the document was not talking about an enemy but about a competitor.
Moreover, he links the document's evaluations exclusively to the German Defense Ministry's desire to increase its budget because of "the Russian threat." However, he admits that Germany's relation to Russia is changing: Berlin now perceives Moscow more as a challenge than as a partner.
What does Germany's position with regard to Russia change in the two countries' relations? Considering the document's importance as "evaluations with claims to strategic significance," the "white book" bears witness to Berlin's shift towards Atlanticism (closer ties with the U.S.), according to Fyodor Lukyanov, editor-in-chief of the Russia in Global Affairs publication.
However, this choice, which will result in more tension with Russia, has not been finalized. Lukyanov believes that German politicians are currently battling to decide the country's strategic course.
Saving German leadership
Sergei Karaganov, political scientist and head of the Council on Foreign and Defense Policy, an influential NGO, confirmed that such a battle is indeed taking place.
According to him, part of the German establishment, Chancellor Angela Merkel's allies, "wants more strained relations with Russia and more alignment with the U.S.," which is pushing Europeans towards "structuring military confrontation in Europe."
But Berlin has even more ambitious objectives with respect to Russia. Using the confrontation with Moscow, Germany is aspiring to "direct the energy (of antagonism) inside, towards saving the loosening EU and the dispersing (under the economic and migrant crises) German leadership."
In Lukyanov's view, we should not expect any immediate practical consequences of the change in Berlin's approach to Russia: "The 'white book' is not a directive for action, but a general guideline," he said.
However, he continued, in the future it is possible that Berlin will play a more active role within NATO in order to strengthen its military potential and the potential of the alliance in general. Germany will play "the Russian card" to resurrect its status as a military power, which it lost after 1945.
Subscribe to get the hand picked best stories every week
All rights reserved by Rossiyskaya Gazeta.