Turkish President Erdogan writes letter to Vladimir Putin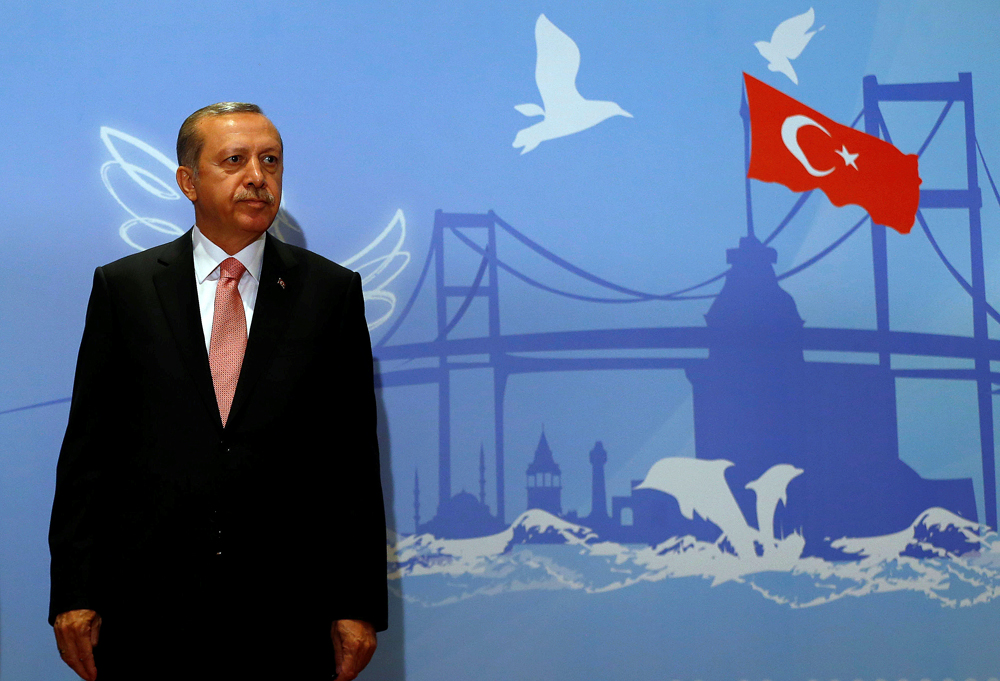 Turkish president expressed his desire that relations between Moscow and Ankara would reach a "distinguished level."
Reuters
Country is seeking to mend fences with Russia.
In a letter to Russian President Vladimir Putin, Turkish President Recep Tayyip Erdogan congratulated all Russians on the national holiday Russia Day on June 12. He expressed his desire that relations between Moscow and Ankara would reach a "distinguished level."
"Dear Mr. President! On behalf of the Turkish people I congratulate through you all Russians on Russia Day, and express my wish that relations between Russia and Turkey would reach a distinguished level in the near future" the text of the congratulatory letter, which was seen by RIA Novosti, said.
In turn, Turkish Prime Minister Binali Yildirim stated in a letter to Russian Prime Minister Dmitry Medvedev his hope that "cooperation and relations between the two countries will reach a level that is necessary for the common interests of our peoples in the nearest future."
"Through you, I wish the Russian people well-being and prosperity," Yildirim wrote.
Relations between Turkey and Russia have been in crisis since a Turkish fighter jet shot down a Russian Su-24 bomber in the skies over Syria in November 2015.
Recently, Ankara has been open about its desire to restore relations with Moscow. Erdogan said he wanted to "overcome this problem as soon as possible," but did not know what the first step from Turkey was expected to be. Russia has repeatedly said that the first step entails an apology and compensation for the downed plane.
First published in Russian in RIA Novosti
Subscribe to get the hand picked best stories every week
All rights reserved by Rossiyskaya Gazeta.