Further expansion of SCO could make it hard to control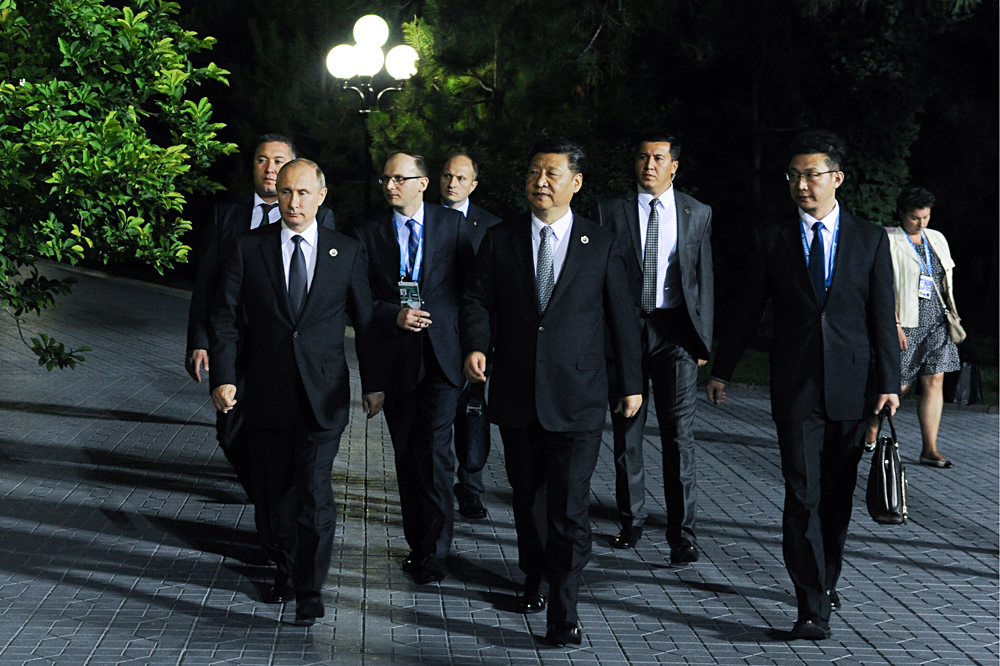 Russia's president Vladimir Putin (L), and China's president Xi Jinping (C) during a meeting in Tashkent.
Mikhail Klimentyev/TASS
The Shanghai Cooperation Organization (SCO) is celebrating its 15th anniversary. Now the original "five" (China, Kazakhstan, Kyrgyzstan, Russia and Tajikistan) seem to have turned into a group of "eight." In the near future India and Pakistan will receive full-fledged membership in the organization. In line are also four observer countries, as well as Syria, Egypt and Bangladesh. But experts believe that the SCO will have to introduce different categories of permanent membership or resort to "multispeed integration."
Currently, the SCO is composed of six countries (Uzbekistan later joined the original five) and in 2017 the organization will open its doors to India and Pakistan. Furthermore, four observer countries participate at the SCO meetings (Afghanistan, Belorussia, Iran and Mongolia), in addition to six dialogue partners.
"With the six countries' principle agreement to accept Iran there are now certain nuances that impede a rapid review of Iran's application," said Khakimov. He added that Bangladesh, Syria, Egypt and Israel are also currently requesting various statuses within the SCO.
The biggest danger of the organization's expansion is the loss of control since all of its problems are resolved not by vote but by consensus. This is especially topical with respect to the disagreements between China and India, who in 2017 should both complete the membership process.
"Chinese experts have long been hinting that if the organization expands any more, the SCO will be forced to follow a narrow format involving only its permanent members," explained Igor Denisov, senior scientific researcher at the Moscow State Institute of International Relations Center for Eastern Asia and the SCO.
"This status will belong to the organization's founders. This, unfortunately, does not reflect the 'Shanghai spirit' of equality and mutual respect."
In Denisov's view, the SCO may have to at least change to a "multispeed integration" format, similar to the one that existed in the Eurasian Economic Community in the 2000s.
This in an abridged version of an article, first published by Kommersant in Russian.
All rights reserved by Rossiyskaya Gazeta.