What to expect from Putin's visit to China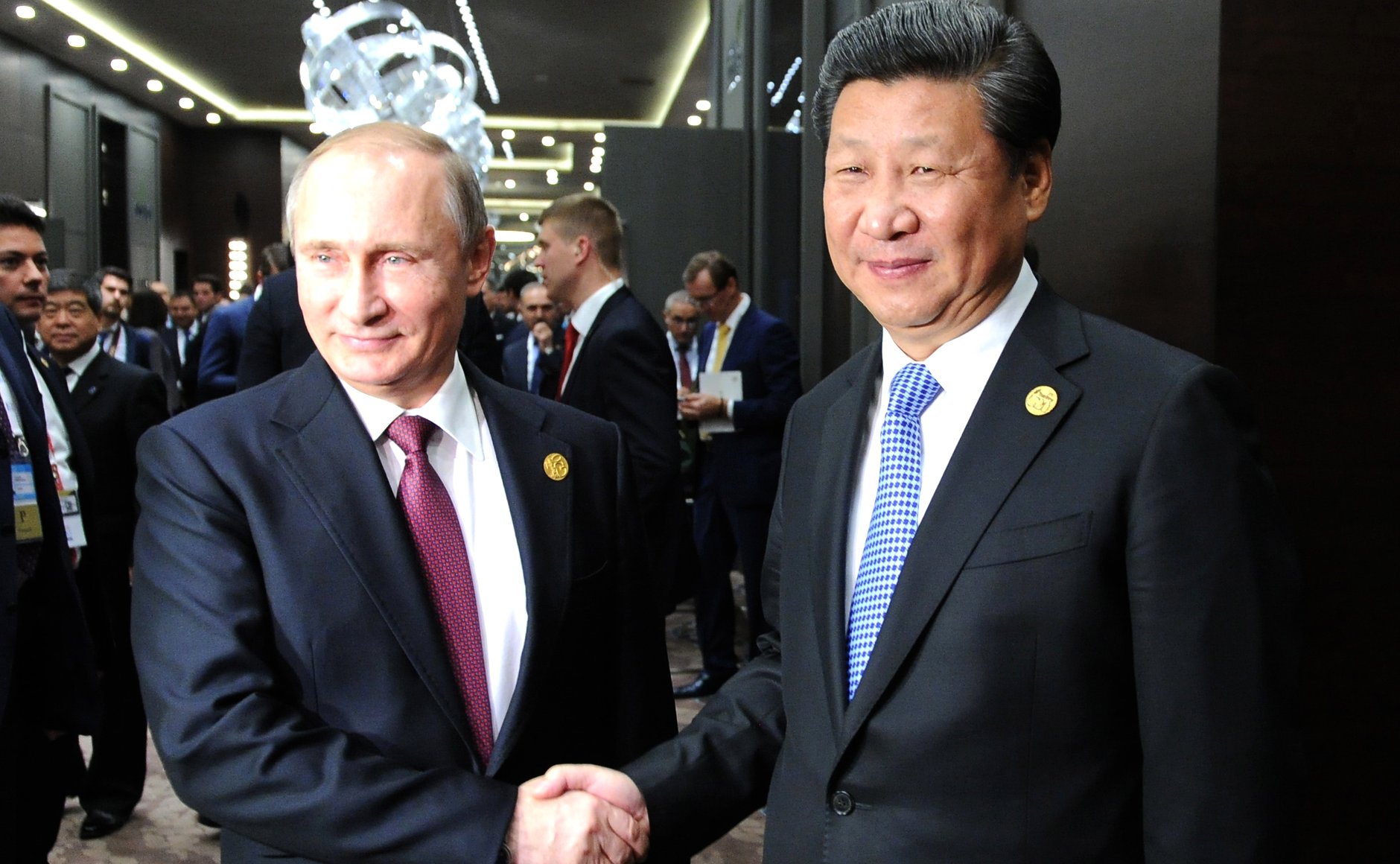 Russian President Vladimir Putin (L) and Chinese President Xi Jinping (R), November, 2015
kremlin.ru
While the agenda of the two-day Russia-China summit has not yet been made public, experts from the Russian International Affairs Council speculate on what Russian President Vladimir Putin hopes to accomplish.
On June 25 Russian President Vladimir Putin will go to China at the invitation of its President Xi Jinping. This will be their 15th meeting on official level.
Based on a prior announcement, the two leaders will talk about practical steps to further strengthen bilateral cooperation in trade, economic development, investment, research, technology and culture. In addition, the agenda will include international matters and interaction in multilateral and regional organizations, most significantly the United Nations, BRICS and the G20.
One other topic of discussion could include agreements reached during the Shanghai Cooperation Organization (SCO) summit on June 23-24. As Viktor Vekselberg, chairman of the Russian chapter of the Russian-Chinese Chamber for Commerce in Machinery and High Technology Products, told media in late May, 52 proposals will be on the table.
While the specific list of projects to be discussed is not known, it is possible to define key areas where development might happen, according to experts at the Russian International Affairs Council (RIAC), a Moscow-based think tank.
According to Sergey Lousianin, acting director of the Institute of Far Eastern Studies at the Russian Academy of Sciences, the June 25 visit provides an opportunity to overcome the low level of bilateral economic cooperation, strengthen investment links between the countries' regions, and discuss cooperation in such traditional areas as energy, agriculture, high tech, cybersecurity, space, banking and infrastructure.
"Judging from the preliminary composition [of the Russian delegation going to China], which is quite large and features ministers, heads of corporations, and governors, it is quite clear that in addition to its usual high political significance, the visit will also have a more practical approach," he said during the June 23 discussion at RIAC.
It is also likely that some of the questions have been already agreed upon, while some might see negotiations concluded during the visit. The questions may be separated into three distinct blocks.
The first – the geopolitical one – will take the form of a joint statement by the leaders of the two countries. The second one will include general memoranda while the third will feature more specific agreements having a practical meaning for cooperation in a range of sectors. A significant amount of work will follow from this two-day meeting: The rest of the year will see a series of mutual visits with representatives of different fields working on specific agreements, Lousianin said.
Vladimir Petrovsky, chief research fellow at the Center for Russian–Chinese Relations Studies and Forecasting at the Institute of Far Eastern Studies of the Russian Academy of Sciences, thinks that dozens of agreements will be signed. As he told Russia Direct and RBTH, two deputy prime ministers of Russia – Dmitry Rogozin and Igor Shuvalov – are now in China, working on a range of proposals in different areas, from nuclear energy to the creation of a free trade zone.
This is an abridged version of an article first published by Russia Direct.
All rights reserved by Rossiyskaya Gazeta.