Russia, China sign 30 cooperation agreements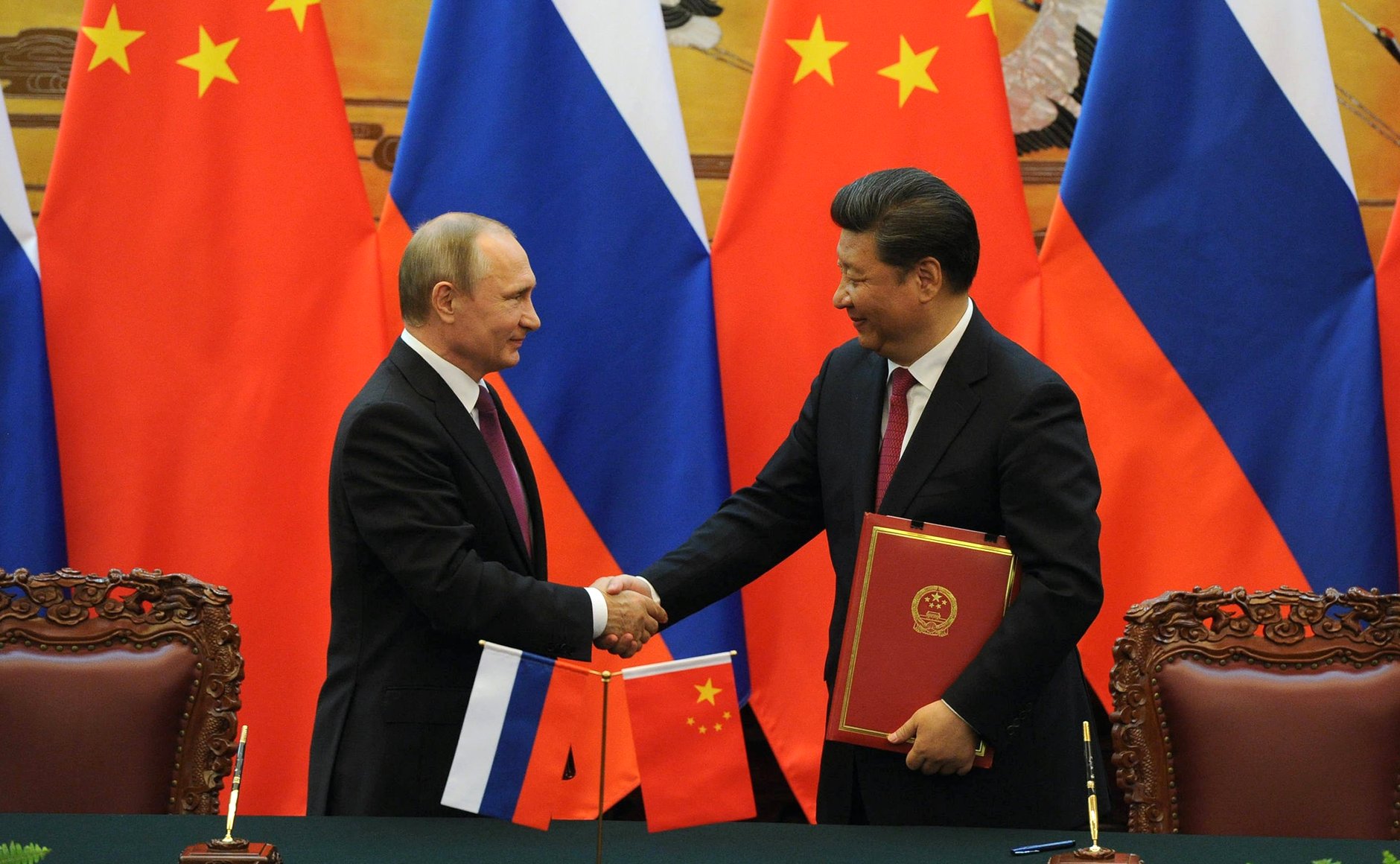 Vladimir Putin (L) and Xi Jinping (R) in Beijing on June 25, 2016.
Kremlin.ru
The deals were signed during Vladimir Putin's visit to Beijing.
Russia and China signed 30 cooperation agreements on June 25. The deals were signed after Russian President Vladimir Putin held talks with his Chinese counterpart Xi Jinping.
The deals covered trade, infrastructure, technology, agriculture, finance and energy.
The major deals are highlighted below:
Gazprom, CNPC sign memorandum on power generation and gas storage ventures.
Rosneft, Sinopec sign agreement on feasibility study of petrochemical facility in eastern Siberia.
Agreement signed on the early repayment of a loan extended to Russia by China for the construction of a nuclear power plant.
Russian power grid company Rosseti and the State Grid Corporation of China sign a shareholders' agreement to set up a joint venture.
Rostelcom, Huawei sign cooperation agreement for the construction of an underwater fiber optic line connecting Kamchatka and Sakhalin.
Russian Central Bank and China's Securities Regulatory sign a cooperation agreement and approve a plan to develop joint insurance operations in 2016-18.
All rights reserved by Rossiyskaya Gazeta.