Georgian trace emerges in Istanbul airport attack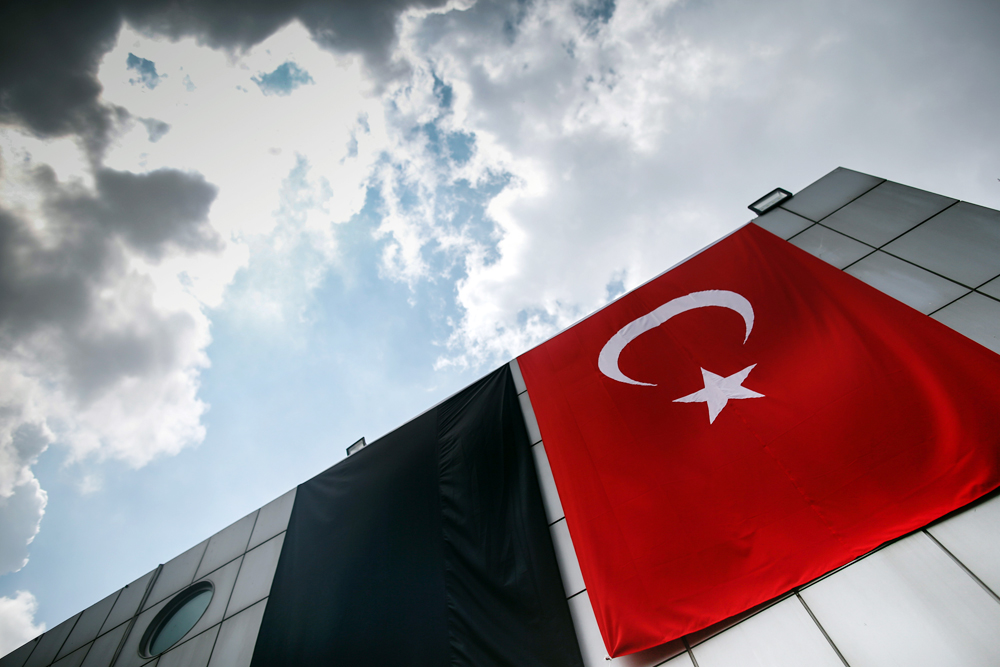 A national flag hangs from a building above a taxi rank as colleagues of Ali Zulfikar Yorulmaz, a taxi driver killed in the blasts on June 28, gather for a memorial ceremony at Ataturk Airport in Istanbul, Thursday, June 30, 2016.
AP
The Chechen accused of masterminding the bombing on June 28 formerly served as an agent for the Georgian secret services, according to the head of Georgia's parliamentary national security committee.
The head of Georgia's parliamentary national security committee has said that the suspected mastermind of the Istanbul airport attack, Ahmet Chatayev, a native of Russia's North Caucasus republic of Chechnya, was a Georgian secret service agent under former President Mikheil Saakashvili and had been tasked by the latter in person. Officials in Georgia intend to launch a probe.
Chatayev has been identified as the mastermind of the suicide bombings at Istanbul airport that killed at least 44 people. Source: AP
"Ahmet Chatayev was a government security agent. He received instructions from Saakashvili through [former interior minister] Lordkipanidze," Irakli Sesiashvili, head of the parliamentary national security committee and a member of the Georgian Dream party, told the Rustavi-2 TV channel on July 3. The deputy insisted that he has evidence supporting this claim.
Earlier, Abufet Mukhadinov, deputy police chief for the Vedensky District in Russia's Chechen Republic, said that Chatayev has Georgian citizenship.
"We have reports that he has more than once been detained in Europe, in Austria, in Ukraine. From Ukraine he was extradited to Georgia, where he lived and received Georgian citizenship. In 2015, he ended up in Syria," said Mukhadinov.
According to Chechen law-enforcement agencies, Chatayev was recruiting young people who had arrived in Turkey. The Turkish authorities had been informed about this via Interpol channels, said Mukhadinov.
Lordkipanidze denies the accusations against him. Saakashvili, meanwhile, who is currently serving as the governor of Ukraine's Odessa Region, says that it was he who first accused the incumbent Georgian authorities over Chatayev.
The former president points out that Chatayev was released after the change of government in Georgia.
"The new government headed by Russian oligarch Ivanishvili immediately released Chatayev because many of the government leaders proclaimed him a political prisoner," Saakashvili wrote in a post on Facebook.
First published in Russian by Vzglyad
Subscribe to get the hand picked best stories every week
All rights reserved by Rossiyskaya Gazeta.