Russia and NATO discuss safety of flights over Baltic Sea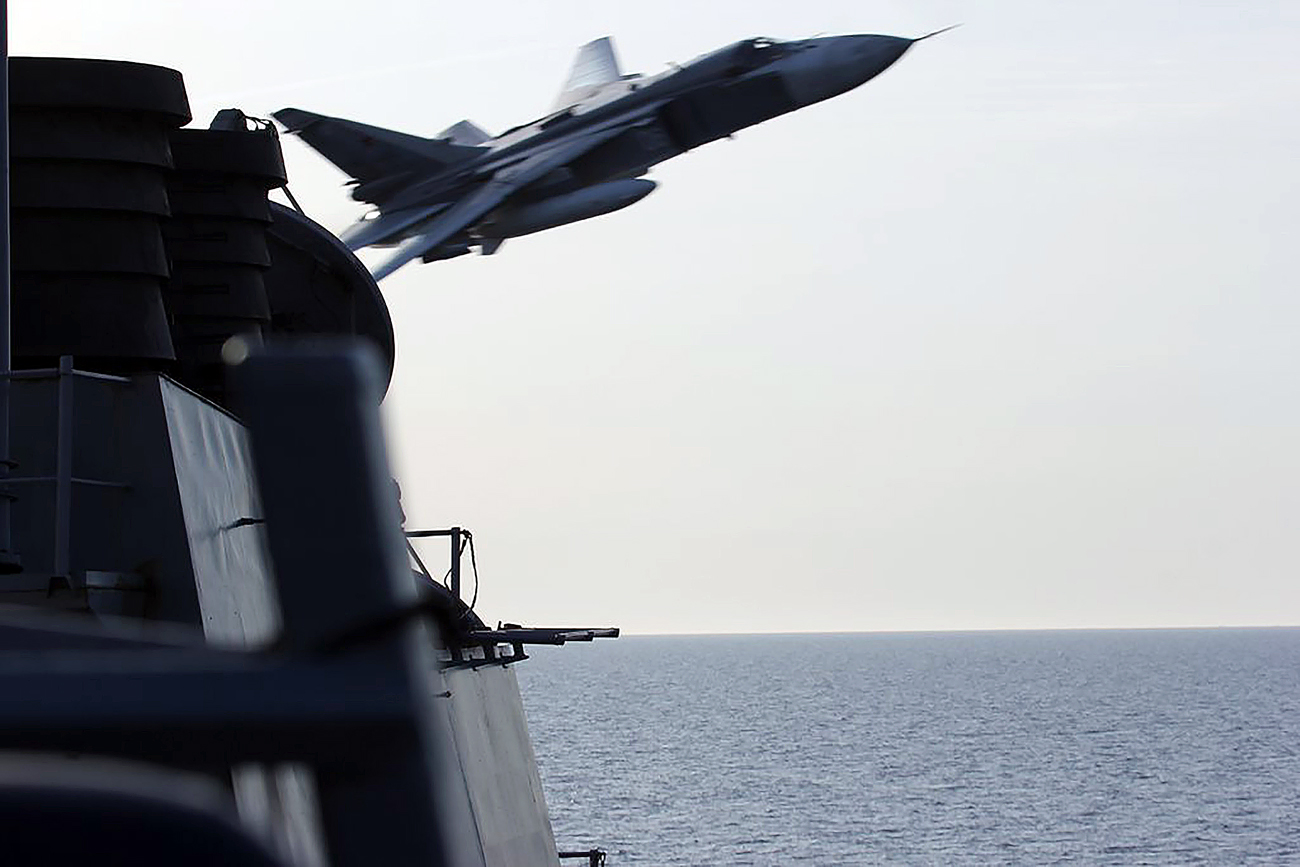 In this photo provided by the U.S. Navy, two Russian Sukhoi Su-24 attack aircraft make a low altitude pass by the U.S.S Donald Cook in the Baltic Sea, April 2016.
Reuters
No breakthrough was made during summit, but both sides seem satisfied that a dialogue has begun.
The second meeting between Russia and NATO following the controversial referendum on the status of Crimea in 2014 ended with the launch of a dialogue on air safety over the Baltic Sea. This was the main and only result of the bilateral negotiations that took place on July 13, 2016.
During the forum, NATO Secretary General Jens Stoltenberg said that military maneuvers of the alliance's countries should occur "in a safe and professional manner" and wished to see reciprocal steps from Russia. The head of the military bloc described the discussion as "frank, open and useful."
However, representatives of Moscow and NATO failed to reach consensus on issues concerning Ukraine, the U.S. missile defense system in Poland and Romania, as well as the plans to rotate four military divisions through the Baltic countries. According to Viktor Litovkin, a military analyst with the TASS Russian news agency, the parties simply voiced their positions to each other, noting that progress in the dialogue can only be achieved after the change in leadership at the White House at the end of the year.
How to solve Baltic Sea security issues
Since the beginning of the Ukrainian crisis, representatives of NATO and Russia have routinely accused each other of dangerous maneuvers and border crossings while flying warplanes over the Baltic Sea.
To solve this problem, Finnish President Sauli Niinistö proposed turning on transponder receivers – a "friend or foe" identification system, which gives the other party an opportunity to determine the location of the partner's aircraft.
Russian President Vladimir Putin supported the idea and instructed Russian Minister of Defense Sergey Shoigu to develop a set of measures to ensure the safety of flights over the Baltic Sea.
Subscribe to get the hand picked best stories every week
All rights reserved by Rossiyskaya Gazeta.