Russian woman killed in Nice terrorist attack, another wounded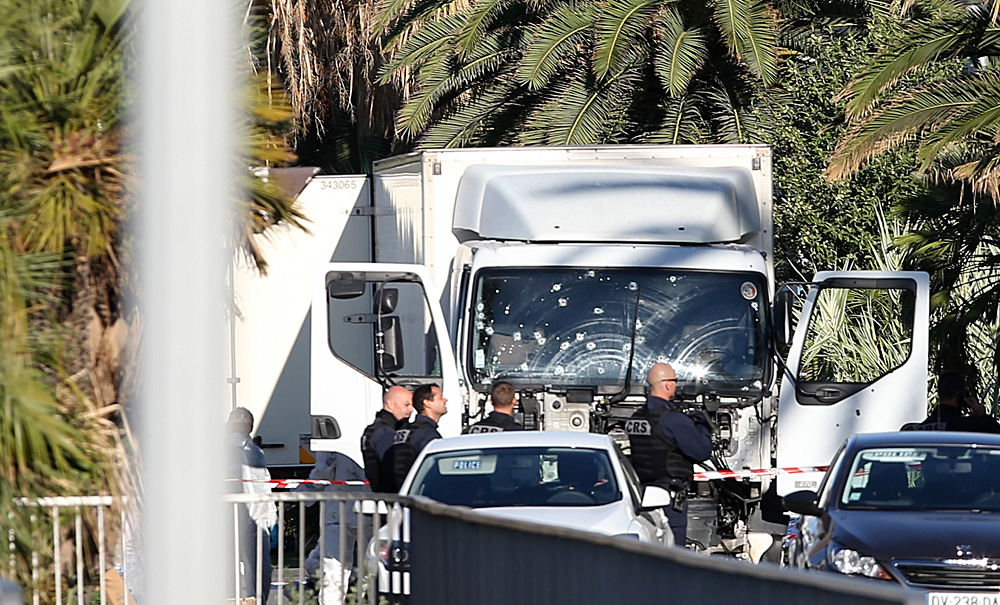 The truck which slammed into revelers on July 14, is seen at the site of the attack in Nice, southern France. The large truck mowed through revelers gathered for Bastille Day fireworks in Nice, killing more than 80 people and sending people fleeing into the sea as it bore down for more than a mile along the Riviera city's famed waterfront promenade.
AP
Foreign Ministry clarifying information about other Russians.
One woman - Russian citizen was killed in the terrorist attack in Nice, another woman wounded. Whereabouts of other three Russian citizens is unknown, the Russian Foreign Ministry Consular Section confirmed on its official Facebook page.
"Many foreigners were among the dead and injured, including Russians. One Russian woman was killed, her friend is wounded. Whereabouts of other three Russian citizens is unknown. Consulate General of Russia in Marseille clarifies information about the victims," the statement said.
On July 14, 84 people were killed, 18 people remain critically injured in hospital after a truck slammed through a crowd celebrating Bastille Day in the southern French city of Nice.
Russian President Vladimir Putin is shocked by brutality and cynicism of the terrorist attack in Nice.
In the telegram sent to French President Francois Hollande, Putin said: "Brutality and cynicism of this crime committed on French National Day are shocking. We have once again seen that human morals are absolutely foreign to terrorism - its victims are innocent civilians, including women and children."
Source: Tass.com
All rights reserved by Rossiyskaya Gazeta.