Track II diplomacy may help resolve South China Sea disputes - experts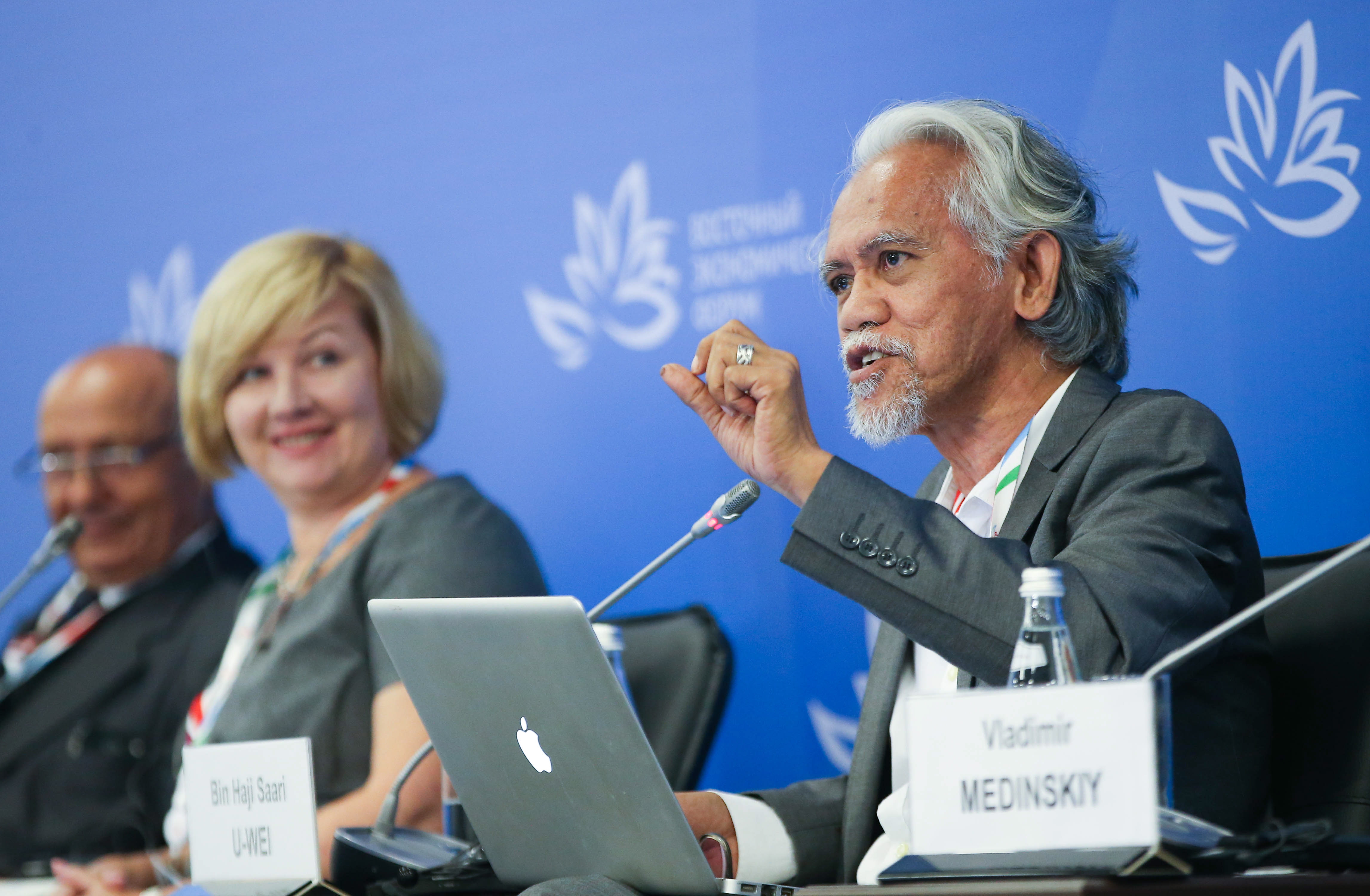 The Russia-ASEAN University Forum in Vladivostok.
Aleev Egor/TASS
At the Russia-ASEAN University Forum in Vladivostok, academicians, representatives of think tanks, experts and other participants of track II diplomacy discussed issues ranging from resolution of territorial disputes to tackling cyber crimes and stopping the spread of viral diseases.
The Russia-ASEAN University Forum, held in Vladivostok on the eve of the Eastern Economic Forum, was a direct result of this year's Russia-ASEAN summit, which was attended by leaders of all Southeast Asian nations.
Although a number of government officials were present at the forum, the main speakers in Vladivostok were participants of track II diplomacy such as experts, professors, businesspeople and journalists. The forum focused on efforts to bridge gaps between countries on pressing issues such as territorial disputes, as well as ways to tackle trade barriers.
Resolve security problems first
Ma countries employ non-state actors to handle issues that governments find difficult to resolve. A classic case in point is the South China Sea territorial dispute, which, according to Evgeny Kanaev, expert of the Center for Asia-Pacific Studies at the Russian Academy of Sciences, could not be resolved at three different official levels. Efforts failed on a bilateral level between the Philippines and China, on a regional between ASEAN and China and on a global level, which involved the international tribunal in Hague.
Another field, where experts may help, are new challenges, which have not yet been defined in official documents. Ilya Rogachev, director of the new challenges and threats department of the Russian Ministry of Foreign Affairs, says officials like him need more scientific expertise and data to deal with new threats on the international level.
Rogachev gave an example of cyber crimes. The new terms and realities of such crimes are described in just one international agreement - the Budapest Convention on Cybercrime, which was signed by 50 European countries and became effective in 2004. There is still no document that could help tackle cyber crimes in Asia on a multilateral level.
Fight against viruses
Another unexpected field of cooperation concerning regional security was described by Mikhail Shchelkanov, head of the laboratory of microbial ecology of the Far Eastern Federal University (FEFU). In 2014 Shchelkanov was part of a group of Russian scientists who carried out field research in Guinea, studying the Ebola epidemic where it was at its worst.
The Russia-ASEAN University Forum in Vladivostok. Source: Aleev Egor/ TASS
If ASEAN and Russian universities just started exchanging data samples, it could give both sides more scientific results and help find better ways to fight the spread of dangerous diseases and viruses, Shchelkanov adds. The most recent example is the outbreak of the Zika virus in South America. The virus was initially discovered in Africa, then spread eastwards to Asia and Micronesia, then to South America and spread to Southeast Asia.
Shchelkanov says Russian expertise in fighting viruses and outbreaks, and in developing vaccines could be of help to ASEAN countries. His eagerness to assist in fighting outbreaks was one of the reasons why Shchelkanov moved to Vladivostok from Moscow.
Workshops and scholarships
Yaroslav Lisovolik, chief economist of Eurasian Development Bank, who moderated the session on business education, is convinced that joint educational programs may even help tackle the problem of poor infrastructure in the Russian Far East and in ASEAN.
Carlos C. Tabunda from The National Productivity Organization in the Philippines, who was in Vladivostok for the first time, says he has already discussed the idea of conducting workshops with FEFU.
Norodom Sirivudh, the supreme privy counselor to the King of Cambodia, believes Russia and ASEAN should give more scholarships to build a broader base for cooperation.
All rights reserved by Rossiyskaya Gazeta.