Asia-Pacific Digest: Russia-China semi-alliance and EEF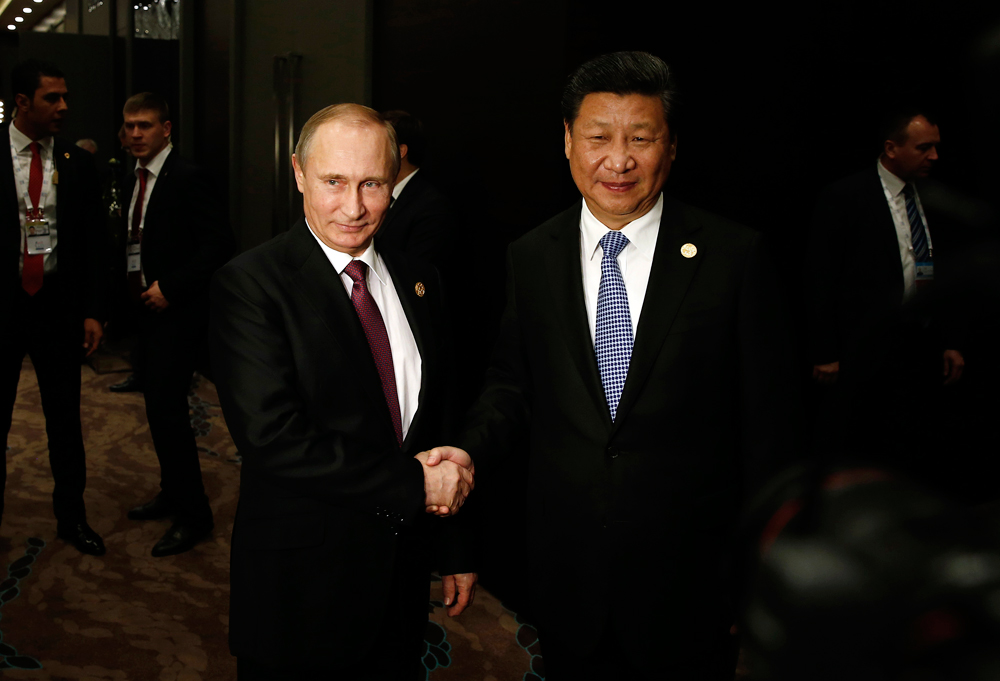 In this Sunday, Nov. 15, 2015 photo, Russian President Vladimir Putin, left, shakes hand with Chinese President Xi Jinping, right, prior to their meeting at the G-20 Summit in Antalya, Turkey. The leaders of the Group of 20 were wrapping up their two-day summit in Turkey Monday against the backdrop of heavy French bombardment of the Islamic State's stronghold in Syria. The bombings marked a significant escalation of France's role in the fight against the extremist group.
AP
Articles and features about the Eastern Economic Forum, defense cooperation between Russia and China, and the popularity of Japanese cars in the Russian Far East were among the Asia-Pacific highlights on rbth.com.

Uzbek President Islam Karimov is in hospital and rumors have appeared in the press about his death. The imminent departure of the perennial leaders of the Central Asian countries threatens the region with destabilization and creates a risk for Russia.
The Chinese military's use of the term "semi-alliance" is an accurate pointer to the direction the Russia-China relationship could take. The upcoming joint naval drills in the South China Sea are a way for both countries to push back at the West.

At the Eastern Economic Forum in Vladivostok, Vladimir Putin will hold talks with the leaders of Japan and South Korea. China will be represented at the forum by a lower-ranking official. Experts say this is a result of the Kremlin's general disillusionment when it comes to economic cooperation with China.
All eyes will be on Vladimir Putin's formal talks with Xi Jinping and his informal meeting with leaders of other BRICS members.
The sharp devaluation of the ruble has not affected car-purchasing patterns in the Russian Far East. Demand for new cars remains low, even as used Japanese cars become more expensive.
All rights reserved by Rossiyskaya Gazeta.
Get the week's best stories straight to your inbox
We've got more than 1,5 million followers on Facebook.
Join them!