Russia should avoid bilateral military drills with Pakistan - expert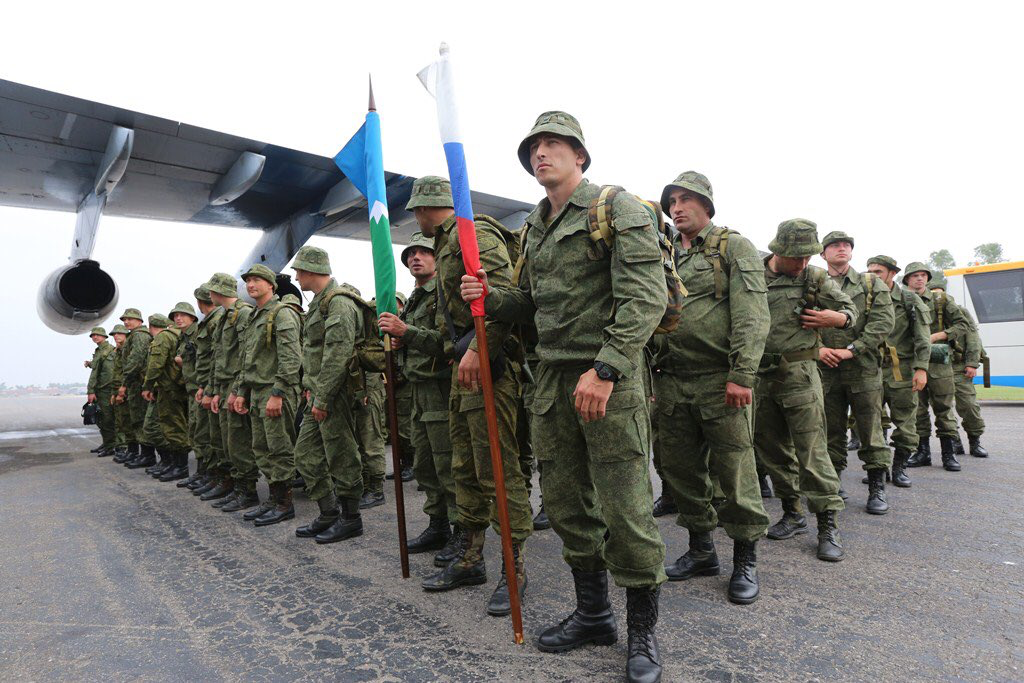 A contingent of Russian ground forces arrived to Pakistan for the first ever Pakistan-Russian joint exercise.
Gen Asim Bajwa (@AsimBajwaISPR)
Leading Russian South Asia expert Petr Topychkanov says Russia should focus on military exercises with Pakistan in various multilateral formats, and avoid bilateral drills of Russian and Pakistani troops to prevent a negative reaction from India.
Cold War era foes, Russia and Pakistan, launched their first ever joint military drills titled Friendship-2016 in northern Pakistan on Sept. 24. The Indian government has not publicly commented on these drills.
However, a leading South Asia expert believes that Russia's decision to go ahead with the exercises, just days after the Indian Army brigade headquarters in the town of Uri was attacked by militants from Pakistan, may have an impact on Moscow's relations with New Delhi.
"India may not immediately react to them in the field of defense cooperation (since, this cooperation is very limited between us, if you don't include into this military-technology cooperation and arms trade). But such exercises of Russia and Pakistan will help those groups in India, who advocate for closer relations with Western countries and downgrading the partnership with Russia."
Topychkanov added that these groups could argue that Russia was starting to help Pakistan learn Russian combat experience, which could be used against India. "Thanks to the drills between Russia and Pakistan this argument may find supporters in civil and military bureaucracy of India," he said.
Russia-Pakistan bilateral drills
Ever since the Pakistani military confirmed that Russian troops had arrived in Pakistan, social media users in India have been accusing Russia of "betraying a friend."
When asked about how Moscow could deal with the loss of goodwill in what has traditionally been a pro-Russia country, Topychkanov said the Russian authorities would be better served to avoid bilateral military drills with Pakistan.
Topychkanov also suggested that Russia could request India to play a more active role in military, counter-terrorist, and counter-drugs cooperation in the framework of the SCO including trainings and drills.
"In exchange for Russian restraint in having bilateral drills with Pakistan, Moscow also may ask Delhi to take into account Russian concerns regarding military cooperation between India and the U.S., in the framework of which American military specialists may have access to advanced military technologies, transferred to India from Russia, or jointly developed by Indian and Russian scientists," he added.
Drills in disputed areas?
There have been conflicting reports about the venue of the Russia-Pakistan drills. While officials in Moscow have given repeated assurances to India that the exercises will not be conducted in what India calls Pakistan-Occupied Kashmir, a Russian Ministry of Defense press release dated Sept. 23 said the drills would be held in the Gilgit range, which is a part of the erstwhile princely state of Jammu and Kashmir, claimed by both India and Pakistan.
The Russian Embassy in New Delhi called reports suggesting that the drills would be held in Kashmir "erroneous and mischievous."
"The Russia-Pakistan anti-terror exercise is not being held and will not be held in any point of so-called 'Azad Kashmir (as Pakistan calls the part of Kashmir it controls)' or in any other sensitive or problematic areas like Gilgit and Baltistan," the embassy said.
Topychkanov attributed the confusion to a lack of coordination between various government organs in Russia. "It seems that when agreeing on places of the drills with their Pakistani colleagues, the Russian Ministry of Defense didn't hold consultations with the Ministry of Foreign Affairs or the Presidential Administration, not to mention the expert community of Russia," Topychkanov said. "Otherwise the idea to have the military exercise in disputed region would have never been born."
Russia-India drills near Vladivostok
Russia and India commenced their annual counter-terrorism military drills near Vladivostok on Sept. 23. The exercises titled Indra-2016 involve 500 servicemen, about 50 weapons systems and vehicles, an unmanned aerial vehicle detachment and the Eastern Military District's ground attack aircraft and helicopters.
Russia and India alternate hosting the annual drills, which also involve the navies of the two countries.
In contrast to the large-scale Russia-India drills, Russia has sent just 90 soldiers for the exercises in Pakistan, according to Topychankov.
Ties between Russia and Pakistan have warmed over the last few years, but Moscow insists that its relationship with Islamabad will not come at the cost of its longtime ally, New Delhi.
India is the largest importer of Russian weapons in the world. From 2004 to 2014, 75 percent of all weapons imported by India were of Russian origin. The countries are expected to sign major arms deals when Russian President Vladimir Putin visits India for the annual summit.
All rights reserved by Rossiyskaya Gazeta.