Southeast Asian countries welcome BRICS invite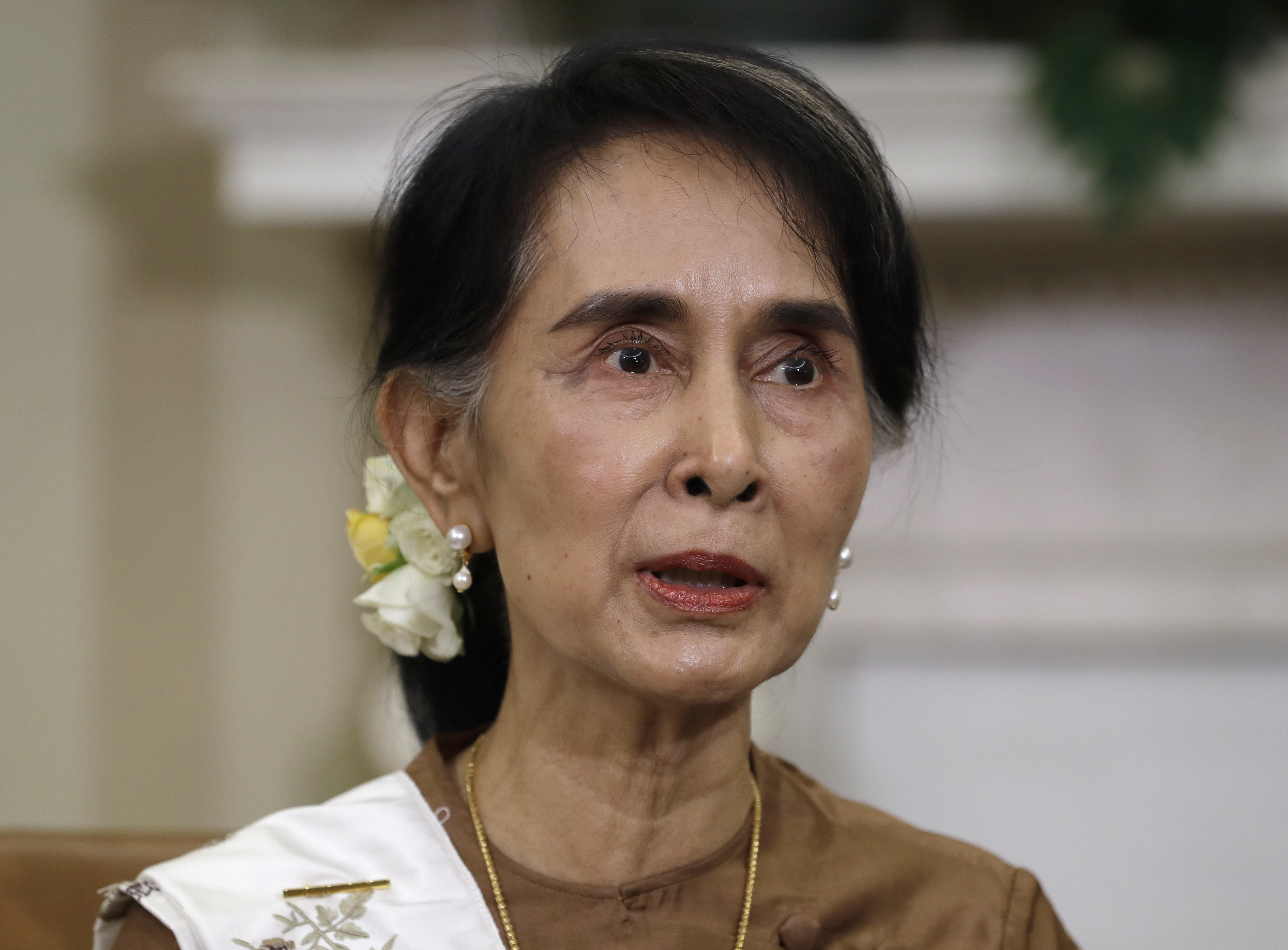 Aung San Suu Kyi is expected to hold bilateral talks with Narendra Modi and Vladimir Putin.
AP
Goa summit offers South Asian and Southeast Asian leaders an opportunity to interact with Vladimir Putin, Jacob Zuma and Xi Jinping.
Indian Prime Minister Narendra Modi's decision to invite the leaders of the Bay of Bengal Initiative for Multi-Sectoral Technical and Economic Cooperation (BIMSTEC) countries for the BRICS outreach meetings has been well received by the members of the little-known grouping. BIMSTEC comprises of Bangladesh, Bhutan, India, Nepal, Sri Lanka, Myanmar and Thailand.
"This is a great opportunity for Daw Aung San Suu Kyi to reaffirm ties with a traditional friend in India, but also to meet Vladimir Putin and Jacob Zuma," says Peter Shan, a political analyst from Myanmar, now based in Bangkok.
Russian companies are actively involved in Myanmar's oil and gas industry, but the political contact at the highest level was restricted until the Russia-ASEAN Summit in Sochi in May 2016, when Myanmar President U Htin Kyaw met Vladimir Putin for standalone talks. "Putin and Suu Kyi are likely to have a brief meeting during the weekend," Shan said.
Another country looking forward to the summit was Myanmar's neighbor, Thailand. However due to the death of Thai King Bhumibol Adulyadej, Thai Prime Minister Prayuth Chan-Ocha cancelled his trip to India. The kingdom will be represented by a vice foreign minister.
"2016 has been a breakthrough year for Russia and Thailand so a meeting between the leaders would have helped increase the momentum," Shan says.
South Asian response
Economic interests dominate the agenda for leaders of South Asian countries.
Bangladesh Prime Minster Sheikh Hasina, who visited Russia in 2013, has long been a supporter of friendly ties with the country, but is looking at the weekend summit to enlist BRICS support for developmental projects in her country.
"As far as BRICS is concerned, we have expectations that BRICS leaders will extend a supporting hand to BIMSTEC with its New Development Bank at affordable terms," Hasina told The Hindu in an interview.
Nepalese Prime Minister Pushpa Kamal Dahal (also known as Prachanda) will have bilateral meetings with each of the BRICS leaders.
BIMSTEC-BRICS cooperation
Last year Russia paired the Shanghai Cooperation Organization (SCO) Summit with the BRICS Summit in Ufa.
"It was in Ufa that Vladimir Putin hinted at some sort of integration between the SCO and the Eurasian Economic Union and the BRICS," says Doris Tung, a political analyst based in Hong Kong. "India wants to expand BRICS' outreach but doesn't want Pakistan anywhere in the picture."
By inviting BIMSTEC for the summit in Goa, Modi is looking at building cooperation between BRICS and the Bay of Bengal Initiative in areas such as technology, investment, energy and most importantly travel and connectivity. A wider cooperation agreement is expected between the two groupings at this weekend's summit.
"The outreach with BIMSTEC leaders is significant," Modi tweeted. "We hope to tap the huge potential for cooperation and the dividends this will bring."
This is an abridged version of an article, first published by the Russia & India Report
All rights reserved by Rossiyskaya Gazeta.