First Russian becomes vice president of Interpol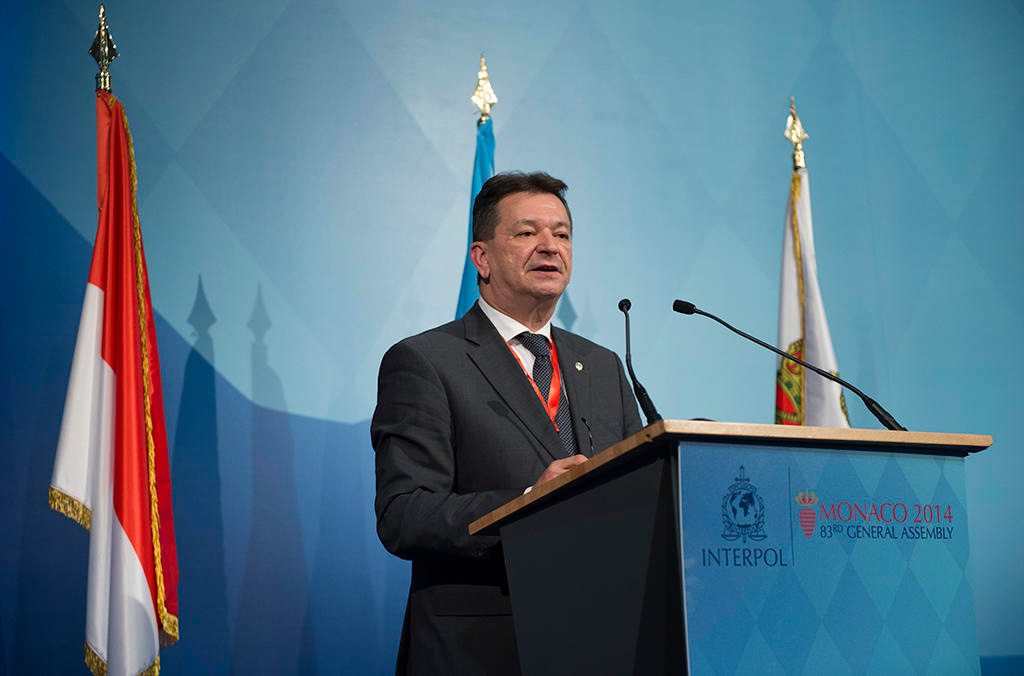 A decorated officer, Russian Police Major-General Alexander Prokopchuk will serve three years on the executive committee of the world's largest international police organization.
Alexander Prokopchuk, head of the Interpol National Central Bureau at the Russian Interior Ministry, has been elected Vice President of Interpol for Europe, the Russian Interior Ministry reported on its website.
Prokopchuk is the first Russian elected to the Executive Committee since Russia joined Interpol. As the Foreign Ministry reported, the appointment of a Russian to such a high position confirms the authority of the Russian Federation in the fight against international crime. Chinese Vice Public Security Minister Meng Hongwei was elected President of the Organization.
Who is he?
Prokopchuk was born in Ukraine on Nov. 18, 1961. He graduated from the Kiev State University with a degree in Romance and Germanic languages and literature in 1983, and from the Russian State Tax Academy with a degree in law in 2000.
During the 1990s, he served in regulatory and law enforcement agencies in a variety of positions: head of the Personnel Policy Department; head of the Ministry for Tax and Revenue's Homeland Security and Information Protection Directorate; first deputy chief of the Main Directorate for Security and Countering Corruption; and head of the Russian Federal Tax Police Service's Information and Public Relations Directorate.
Since 2003 he has been working in police agencies. He served as the head of the Office of the Deputy Minister, head of the Interior Ministry's Federal Service for Economic and Tax Crimes, and head of the Legal Regulation and International Cooperation Directorate of the Interior Ministry's Economic Security Department.
In 2003, he was promoted to the rank of Police Major-General by presidential decree.
In 2006, he was appointed deputy head of the Interpol National Central Bureau at the Russian Interior Ministry, and head of the Russian National Contact Point for Cooperation with Europol.
Since 2011, he has been leading the Interpol National Central Bureau for Russia.
Prokopchuk has been involved in combat operations, awarded an individual firearm, and has received state and departmental awards.
Subscribe to get the hand picked best stories every week
All rights reserved by Rossiyskaya Gazeta.