Will the entry of India and Pakistan paralyze the SCO?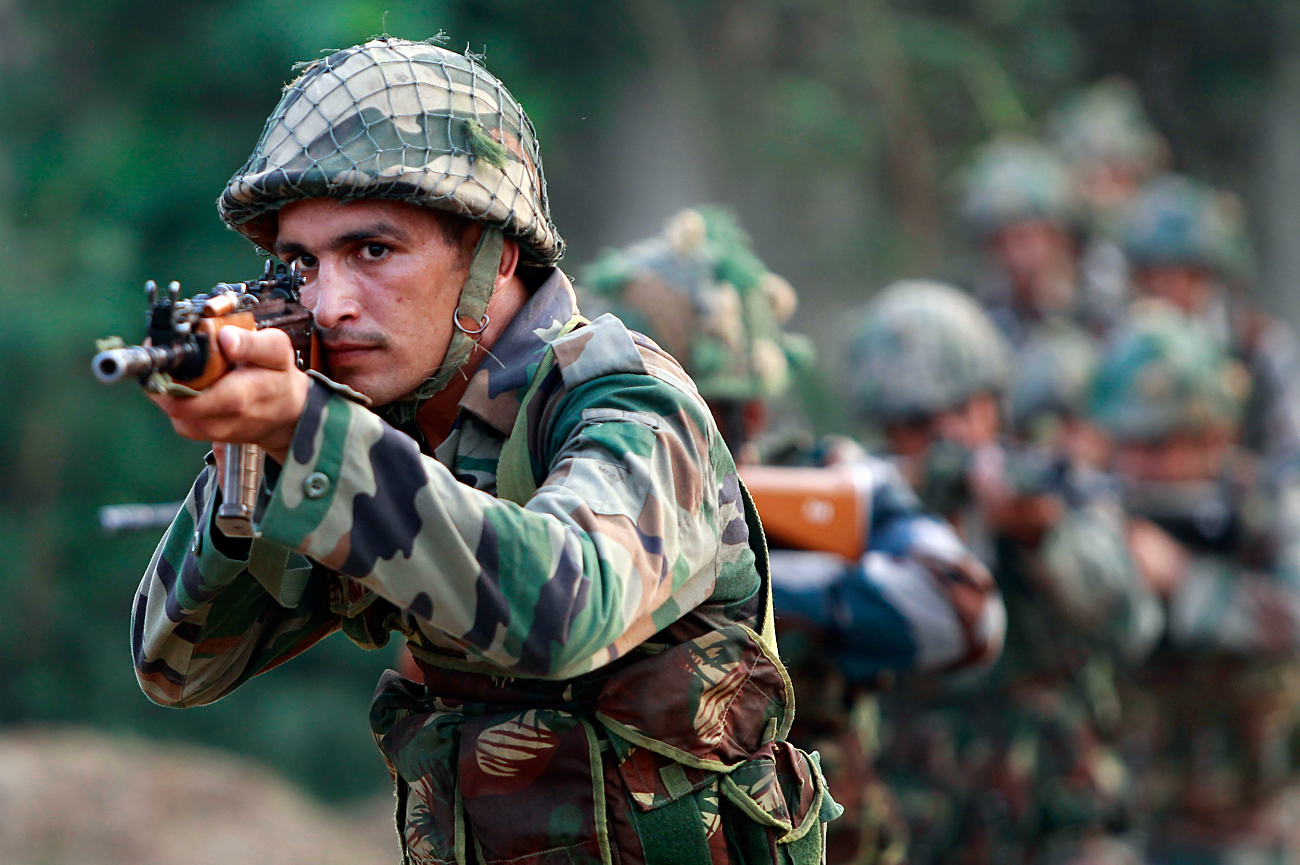 Indian army soldiers take positions during their patrol near the Line of Control in Nowshera sector, about 90 km from Jammu, India, Sunday, Oct. 2, 2016.
AP
India and Pakistan are set to become full members of the Shanghai Cooperation Organization (SCO) at the organization's next summit. Some experts say that the move, which will turn SCO into a global organization, is not planned well enough and could lead to paralysis of the already vague grouping.
The Shanghai Cooperation Organization (SCO), a regional security organization launched in 1996, will welcome India and Pakistan as full members at its next annual summit in Astana, Kazakhstan in June 2017. This will make the SCO, which some experts say was formed to help Russia and China "rule Central Asia," one of the biggest geopolitical groupings in the world.
The entry of the South Asian countries has analysts worried about the future functioning of the grouping. Suchandana Chatterjee, Honorary Associate, China Centre, University of Calcutta, says there is a"consultation-based consensus, which reflects the skepticism among members about bringing both on board."
"The question is how far Russia and China will go together," Carnegie India director C. Raja Mohan said at an expert event in Moscow in late October. "India's key question is to deal with China. How can they make it, if they do not agree on the border length?"
His colleague from Moscow's Carnegie Dmitry Trenin went further by calling the acceptance of India and Pakistan to the organization a "time bomb." Trenin said, "A security organization cannot invite two states, which are technically in a state of war, without thinking over the whole process in every detail."
There is also skepticism in Pakistan. Irfan Husain, a noted Pakistani columnist, who has repeatedly called for peaceful ties with India, believes that the SCO may turn into a forum where the neighbors will clash.
"Both will seek to use the SCO as a platform to attack the other, just as they do at South Asian Association for Regional Cooperation (SAARC), which for decades has been paralyzed by the bickering between the two neighbors. Trade has languished, despite the obvious advantages," Husain told RBTH.
However, Petr Topychkanov, South Asia expert from the Carnegie Moscow says the addition could be positive if "Pakistan and/or India do not bring their territorial disputes, water sharing issue, and nuclear juxtaposition into SCO, which is not suited for such issues."
India's SCO strategy
Topychkanov disagrees with the idea that India joined the SCO only to stop Pakistan from turning it into an anti-India grouping.
He believes India benefits in many ways from being a SCO member, and that the organization needs New Delhi to be on board. "You can't build a Eurasian economic space and security framework without India," he says, adding that India still needed to formulate its SCO strategy.
According to Chatterjee, India does have a strategy for the organization. She cited former Indian diplomat M.K. Bhadrakumar as saying that New Delhi could use the SCO to further its interests in Central Asia and Iran.
Antiterrorism activities
One of the most promising areas for India and Pakistan in the SCO is counterterrorism cooperation. Chatterjee, says "it appears that both countries are committed to regional security."
She adds, "the conflict situation in Afghanistan and energy potential in Central Asia require India and Pakistan to open their avenues for cooperation. […] As far as India is concerned, it has undertaken a guarded position and is utilizing its clout in international and regional forums like BRICS and SAARC to sideline Pakistan."
As members of SCO, both India and Pakistan "will have to be a part of all mechanisms of the organization" and thus will join the Regional Anti-Terrorist Structure of SCO," Topychkanov says. "No doubt, India will use the SCO for pressurizing Pakistan on terrorist groups that organize attacks on India from the territory of Pakistan. No doubt, both countries will not become fully transparent in their anti-terrorist strategies and tactics for each other and other members of SCO. It will take time."
A free trade area
Chatterjee believes that the SCO members could establish a free trade area in the future, an idea that Beijing has been repeatedly promoting.
"China's own logic is economic development and alignment of development strategies. SCO is no longer a security forum. Rather, it is seen as a means towards an end - which is, economic development without China having to invest unilaterally in security projects."
Topychkanov says a free trade area within the SCO would be an attractive proposition for both India and Pakistan. "Even without the SCO both of them have to deal with China as a main trade partner," he adds. "SCO membership will allow them not to be tête-à-tête with China, but to use multilateral negotiations to seek for advantageous terms of economic cooperation with China."
All rights reserved by Rossiyskaya Gazeta.