How will the change of power in Uzbekistan affect relations with Moscow?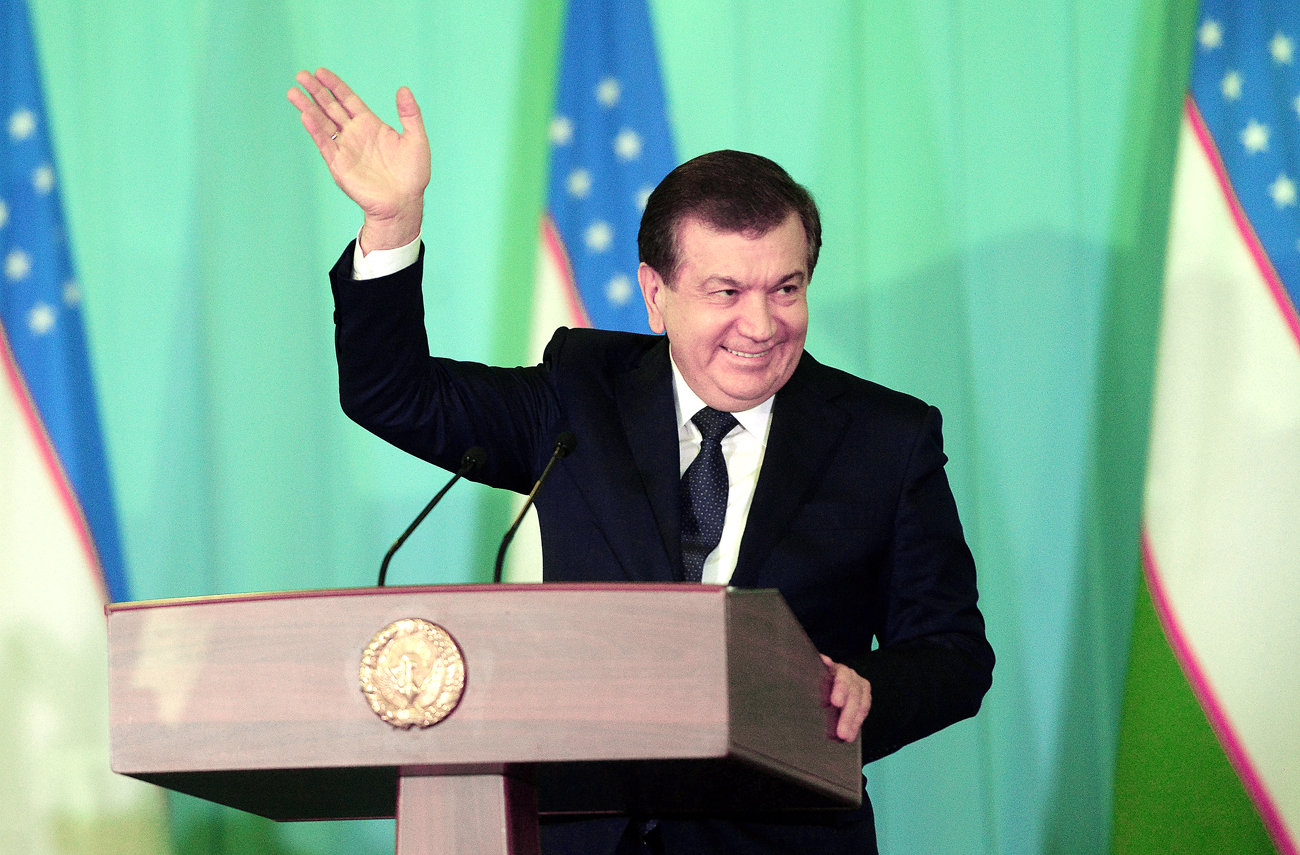 Uzbek Prime Minister Shavkaat Mirziyoyev won the presidential elections in Uzbekistan on Deс. 4.
Valeriy Melnikov / RIA Novosti
The heir to deceased leader of Uzbekistan Islam Karimov is considered a pragmatist who favors cooperation with Russia. But will Moscow be able to bring Uzbekistan back into its sphere of influence?
Shavkaat Mirziyoyev won the presidential elections in Uzbekistan on Deс. 4, gathering more than 88 percent of the votes in Central Asia's most populous nation according to the country's Central Electoral Commission.
Uzbekistan's first president Islam Karimov, who had governed the country continuously since 1989, died on Sept. 2 at the age of 78 following a stroke. Uzbek Prime Minister Mirziyoyev was appointed as interim president.
According to RIA Novosti, Mirziyoyev has the reputation of a politician who favors Uzbekistan's non-alignment with military-political blocs. In 2012, upon Karimov's decision, the country withdrew its membership from the Collective Security Treaty Organization (CSTO). Mirziyoyev supports developing relations with CIS countries, first and foremost with Russia.
"In Russia you are known as a committed advocate of developing friendly Russian-Uzbek relations," Vladimir Putin said in a message to the newly elected president of Uzbekistan before inviting his Uzbek counterpart to visit Moscow.
"I am convinced that with joint efforts we will be able to continue strengthening our bilateral strategic partnership and cooperation and expand constructive interactivity in regional and international affairs," said Putin.
Head of the CIS observer mission and executive secretary of the commonwealth Sergei Lebedev said the elections had been transparent and democratic.
However, the Office for Democratic Institutions and Human Rights at the Organization for Security and Cooperation in Europe (OSCE) claimed that there had been violations, "including ballot box stuffing."
Three men in a boat?
Experts on the region named Finance Minister Rustam Azimov and head of the country's National Security Service Rustam Inoyatov among the potential candidates for the presidential post were.
According to Andrei Kazantsev, who heads an international analytical center at the Moscow State Institute of International Relations, the regional clan factor played an important role in the elections: While Mirziyoyev represented the so-called Samarkand clan, Azimov represented the Tashkent clan.
Andrei Grozin, head of the Department of Central Asia and Kazakhstan at the Institute of CIS Countries, noted that Azimov, who studied at Oxford, was known for his pro-Western views, while Inoyatov, the former security service collaborator, did not have any serious patronage.
Experts believe that Mirziyoyev is a candidate that not only suits the Tashkent elite, but also Moscow and Beijing. In Grozin's opinion, Mirziyoyev's inheritance is "a victory for Russian and Eurasian diplomacy."
Approximately a month after Mirziyoyev was appointed interim president, Reuters published an article affirming that Uzbekistan's next president will have to share power with two other key figures – Inoyatov and Azimov.
Smooth instability
"Relations with Russia on a bilateral level do not appear very stable, although often the mass media reports the contrary," said Azhdar Kurtov, a leading scientific collaborator at the Russian Institute of Strategic Studies.
In Uzbekistan Russian business is represented mostly by large companies. There is interest in developing the subsoil (in particular, hydrocarbon deposits) says Kurtov. "But 'Russia's Uzbek friends' do not permit Russian business to enter certain attractive sectors such as gold mining."
Concerning Tashkent's political relations with the external world, in Kurtov's view "the new Uzbek president will not make any drastic moves that would change Karimov's previous policies, especially in foreign affairs. It is not in his interests. People in the East don't like drastic changes."
Chief cotton specialist
Shavkaat Mirziyoyev was born on July 24, 1957 in Uzbekistan's Jizzakh Region. In 1981 he graduated from the Tashkent University of Irrigation and Melioration, specializing in mechanical engineering. He worked at the institute for the next 10 years.
Mirziyoyev began his political career in 1990 when he was elected deputy of Uzbekistan's Supreme Council. In 1994 he was elected, and later re-elected, to the country's new parliament. In 2003 Karimov proposed to make him prime minster and parliament gave its approval.
From February 2005 Mirziyoyev was in charge of the agricultural industry and supervised plans on the production of grain and cotton, which were bought from agricultural workers for prices established by the government.
First published in Russian by Vzglyad
Subscribe to get the hand picked best stories every week
All rights reserved by Rossiyskaya Gazeta.