Is the Russian ambassador a spy, as CNN claims?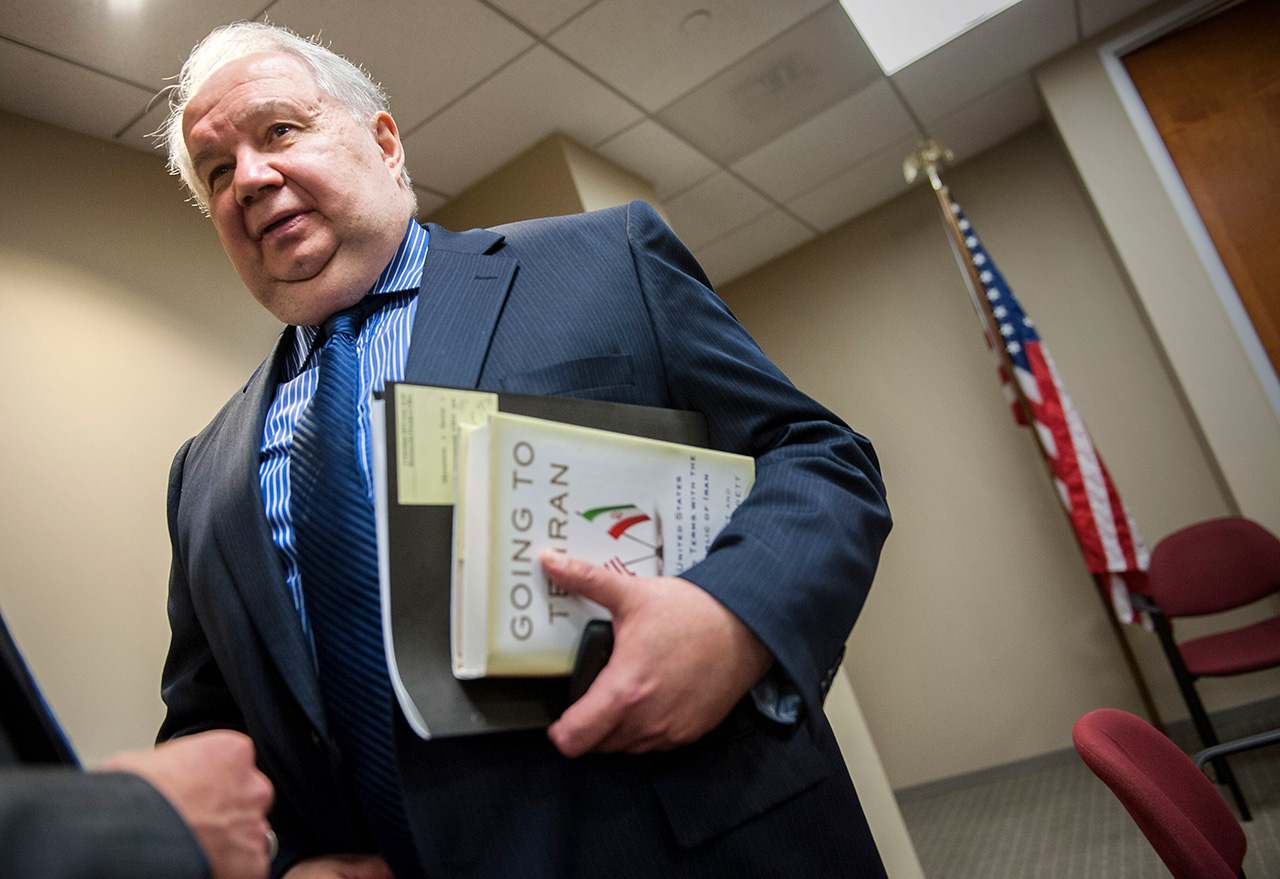 Russia's ambassador to the U.S. Sergey Kislyak, speaks with reporters in Washington.
AP
Sergei Kislyak, the Russian ambassador to the U.S., is the new demon of American politics. After meeting and speaking with him, the U.S. presidential advisor on national security, Michael Flynn, lost his job. Now, another Trump ally, Attorney General Jeff Sessions, is also under fire for having met with Russia's envoy in Washington.
On March 3 Russian Foreign Ministry Spokeswoman Maria Zakharova posted a warning on her Facebook page for the U.S. ambassador to Moscow, John Tefft. "I walk into the Foreign Ministry just as the U.S. Ambassador in Moscow, John Tefft, is walking out of the building. 'You are subjecting yourself to danger by meeting with Russian diplomats. What if CNN finds out?' I greeted my colleague."
That is how Zakharova reacted to a CNN report that directly accused Russia's ambassador to the U.S., Sergei Kislyak, of espionage on American territory. The Russian Foreign Ministry immediately denied the accusations.
There are places in the CNN report where Zakharova cannot contain her indignation. "Stop spreading lies and fake news; this is my advice to CNN," she said to one of the TV station's journalists as he follows her through the Foreign Ministry corridors.
Zakharova's indignation can be understood. Not once in recent history has Russia's ambassador been accused of espionage. But CNN is not the only American mass media source that openly calls the Russian ambassador a spy.
Who is Sergei Kislyak?
Kislyak's biography lacks the 'hiatuses' characteristic of a spy, and he has held high-ranking diplomatic positions for many years. From 1993 to 2003, he was the Russian ambassador to Belgium, and simultaneously Russia's permanent ambassador to NATO. From 2003 to 2008, he was Deputy Foreign Minister, responsible for relations with the U.S.
"Mr. Kislyak is a somewhat unlikely figure to cause controversy," wrote The Daily Telegraph.
Nevertheless, Kislyak already caused the downfall of Trump's national security advisor, Michael Flynn, who had concealed his meeting with Kislyak and the contents of their conversation. Flynn was forced to resign due to the subsequent uproar from Democrats.
If Flynn truly had wanted to tell the Russian ambassador something confidential, then he would not have called him openly, knowing that embassy officials' telephones are bugged, said Gazera.ru, which cites a former Russian diplomat in Washington who spoke on condition of anonymity.
The Washington liaison
On March 3 TheNew York Timespublished an article on Kislyak that credited him for his capacity in striking up new acquaintances rather, than accusing him of espionage.
According to the newspaper, Kislyak had met not only Flynn and Sessions, but in December he also met with Trump's son-in-law, Jared Kushner, in Trump Tower in New York City. Now, the American opposition demands that U.S. Attorney General Jeff Sessions resign. As The Washington Post wrote, Sessions personally met Kislyak at least two times.
On March 2, Sessions explained that he had met the ambassador and that the meeting was just an exchange of opinions.
"We spoke a bit about the problem of terrorism, as far as I remember, and then suddenly the issue of Ukraine came up since its ambassador was in my office a day earlier," said the Attorney General. During the briefing, Sessions promised not to investigate affairs related to the 2016 U.S. elections.
Kislyak knows America very well, and began working there in 1981 as second secretary to the USSR's Permanent Representative to the United Nations in New York. Kislyak never shied away from the public eye, and as deputy foreign minister he willingly discussed the situation in Iran with his American colleagues, something revealed in the diplomatic leaks on the WikiLeaks site.
New ambassador?
Concerning Kislyak's candor, one Russian journalist who spoke with the ambassador has a different opinion. "He is open when socializing but he doesn't like the press. I feel sorry for him. He was preparing for a normal departure and now he's called a spy," the journalist told Gazeta.ru.
Rumors that Kislyak may soon resign have been circulating for a while, however, they were related to the fact that the Kremlin thought it was necessary to appoint a new ambassador to the U.S. to restart relations with Washington.
Paradoxically, the attacks on Kislyak are somewhat similar to attacks against his American colleague, former U.S. ambassador to Russia, Michael McFaul. Due to his meetings with representatives of the opposition he was criticized by Russia's pro-Kremlin press, which labeled him director of the "orange revolution." This led to the Kremlin being unable to take advantage of McFaul's potential to establish an informal dialogue with Obama.
First published in Russian by Gazeta.ru
If using any of Russia Beyond's content, partly or in full, always provide an active hyperlink to the original material.