Eurovision 2017: Will Russian singer be allowed into Ukraine?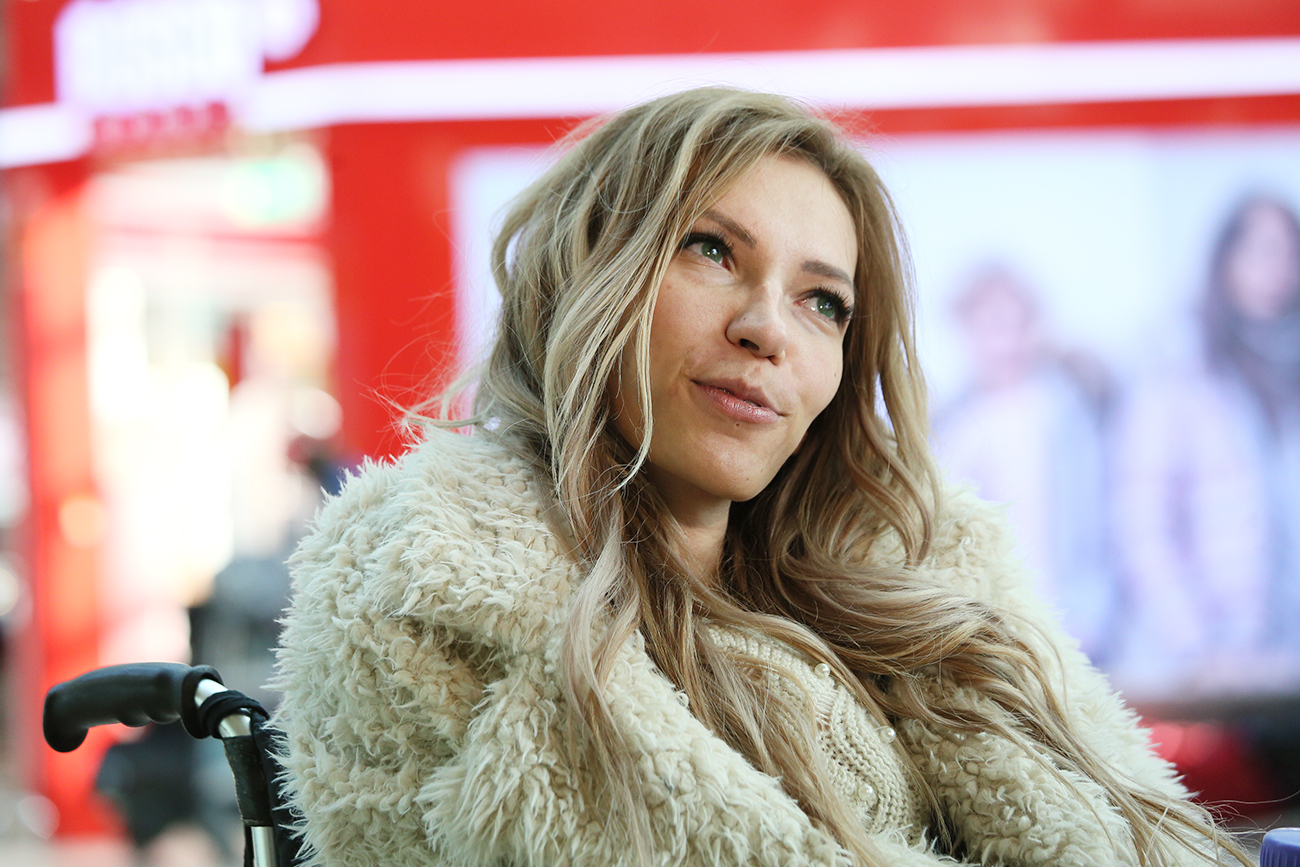 Singer Yulia Samoilova represents Russia in the 2017 Eurovision Song Contest scheduled for May in Kiev, Ukraine.
Maria Antipina/TASS
Russia's entry for this year's Eurovision Song Contest in Kiev has deepened the ongoing rift between Ukraine and the Russian Federation. According to experts, controversy was unavoidable no matter who Moscow sent to the contest.
Yulia Samoilova, a wheelchair user disabled from childhood, has been chosen to represent the Russian Federation at Eurovision through internal selection by Channel One, which broadcasts the contest in Russia and is sending the Russian delegation to Kiev.
Ukraine immediately described Samoilova's nomination as an act of provocation. According to the Ukrainian media, in 2015 the Russian singer visited Crimea. Kiev doesn't recognize the results of the March 2014 referendum in Crimea when 96 percent of those taking part in the plebiscite voted in favor of the peninsula becoming part of Russia. According to the Ukrainian authorities, visiting Crimea without passing the Ukrainian border and customs controls violates the nation's legislation.
'Perennial provocations'
It is for these reasons, apparently, that Ukraine's Foreign Minister Pavlo Klimkin said "the law should be the same for all", adding that Russia "has been engaging in provocations for many years now". A spokeswoman for the Security Service of Ukraine [SBU] said it would "study the issue and take a measured decision" about whether the singer should be allowed into Ukraine for Eurovision.
At the same time, Anton Gerashchenko, a Ukrainian politician and adviser to the country's interior minister, went further and wrote on his Facebook page that simply barring Samoilova from entering Ukraine is not the best solution. "This will be used by the Russian propaganda machine [...]," he wrote. "Look, a young girl with a disability, a singer, is not allowed into Ukraine and is deprived of the opportunity to fittingly represent Russia at the Eurovision Song Contest." Instead he suggested the singer should be allowed into the country, then detained and held "accountable for the violation of the state border".
'Everyone has been to Crimea'
The Kremlin responded to the Ukrainian politicians. Dmitri Peskov, President Vladimir Putin's press secretary, said there is nothing provocative about visiting Crimea. "Everyone - practically everyone, I daresay - has been to Crimea. There is no-one who hasn't been to Crimea," he said, adding that the contest is international and that the host country should comply with its rules.
RBTH sent a request to the press service of the Russian delegation to Eurovision 2017 asking what it is going to do if Samoilova is barred from entering Ukraine. But the press service has not provided an answer, claiming the delegation's head was busy.
The press service of Ukrainian Public TV, whose representative was recently put in charge of the Kiev event, also turned down RBTH's request for comment.
State Duma deputy and the Cossacks
The singer herself remained upbeat saying she's not thinking about the potential problems of entering Ukraine. "I am having lots of rehearsals. I am absolutely in a positive mood. I think everything will be fine," Samoilova said.
At the same time, information about the singer has been posted on the notorious Mirotvorets [Peacemaker] website where Ukrainian activists leak personal data about people whose actions, according to them, contain "indications of crimes against Ukraine's national security".
As a result, some in Russia have already expressed their readiness to go to Ukraine to protect the singer. Even State Duma deputy Vitaly Milonov, famous for his controversial comments, proclaimed he's ready to go to Ukraine with "our Cossacks to protect the singer to make sure there are no provocations".
System of 'hostile relations' with Russia
Mikhail Pogrebinsky, head of the Kiev Center for Political Studies and Conflictology, said in an interview with RBTH that the Kiev authorities - not wishing "to come under criticism from the tolerant European community" - are not likely to bar Samoilova from entering Ukraine. He believes that if the singer does go, her safety in Ukraine won't be compromised. However, he added that she will almost certainly feel uncomfortable because "we have a huge number of activists who, of course, will ignore all these things to do with tolerance".
According to Alexei Zudin, a member of the Expert Council of the Russian Institute of Socio-Economic and Political Studies, Samoilova may indeed be blocked from entering the country. He said the fact she visited Crimea doesn't matter, as there are no grounds to expect a normal attitude to her in Ukraine anyway. "It's a song contest and she's a young girl and a disabled person, the Ukrainian authorities a long time ago created an official system of relations with Russia characterized by extreme hostility", he said.
Yulia Samoilova
Born in northern Russia, in the Komi Republic. Became disabled at the age of 13 and uses wheelchair. Since childhood she has been taking part in various musical competitions. In 2014, she sang the song Together at the Paralympics opening ceremony in Sochi. In Kiev she's set to sing Flame Is Burning.
If using any of Russia Beyond's content, partly or in full, always provide an active hyperlink to the original material.